Do I have to become Muslim to survive in Pakistan?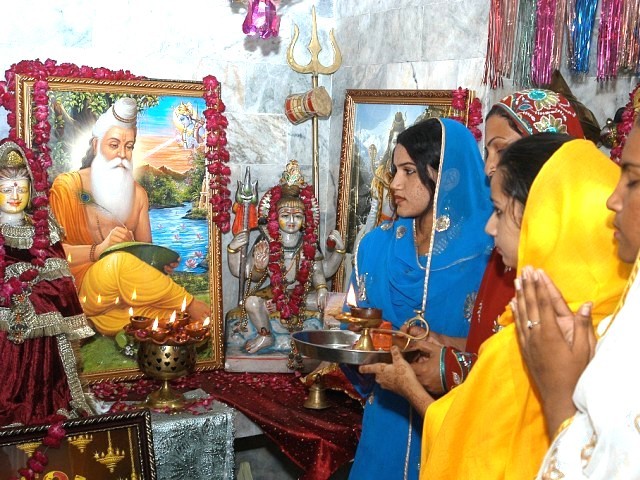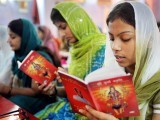 While leaving for the Krishna Temple in Lalkurti, there was only one thing on my mind. I remembered an incident during my university days back in 2005 when one of my teachers, while analysing the news of preaching Islam to our non-Muslim sportsmen, said that these fanatics should leave Islam out of the game.
He went on to say that if they had players from religious minorities on the team, it would only help create a softer image of Pakistan in front of the world. With this thought in mind, I entered the temple. I looked around for a tomb but all I saw was a room housing all the sacred statues and holy pictures. I asked Mr Narain who was guiding me, where the tomb of the temple was and he told me that it had been burnt down during the Babri mosque incident in India.
Looking around, I didn't see too many people but when I asked him about this he said that the ceremony had just started and that the worshippers would come in a while. He then left me with the few ladies who were present. It was here that I met Ashi Chand, a very friendly woman. She was married and a mother of three sons. Her husband was from Punjab and she herself belonged to Khyber Pakhtunkhwa (K-P), which to me seemed like a great combination.
Ashi told me that that I wouldn't see a lot of people for the Holi celebrations; not like previous years due to the Larkana incident earlier this month in which Hindu temples and markets were burnt. As a result, many people of her community were scared. In fact, her own sister-in -law had called and said that she and her family wouldn't attend the festival since they were afraid for their lives.
Just listening to her gave me the shudders and I couldn't help but think that if we Muslims were in minority and something like this happened to our community, we would have a similar reaction. This urged me to sit with Ashi and talk about her life as a person from a religious minority in Pakistan. She told me that she was from Risalpur where her father had been a government employee.
She had completed her masters in Islamic Studies and then worked as a teacher. She told me that the first thing she noticed as a minority was that there was no separate subject for her religion in school. She mentioned that some schools had classes on Christianity at the same time when Muslim students attended their Islamic Studies but there was no such concept for Hindus.
So this discrimination and forced study of Islamiyat began in school. Unfortunately, things remain the same even today when her children are in school and have to study Islamiyat by compulsion.
This reminded me of another incident that took place with a dear friend of mine, Omprakash. He heard his four-year-old daughter doing her homework and revising her lesson titled Hum Kon Hain? (Who are we?) He was surprised to hear her say out loud,
"Hum Musalman hain."

(We are Muslims.)
He asked her why she was saying that since she knew very well that they followed Hinduism. She replied that her teacher had said that this was the only correct answer and she had to memorise it. Agitated, Omprakash went to her school and questioned the authorities about the matter but they expressed their helplessness and told him that his daughter would have to follow the rules in class otherwise they would not be able to pass her to the next level.
Ashi waved her hand in front of me and snapped me out of my reverie. She went on to tell me that whenever someone came to know that she was a Hindu, they would ask her to embrace Islam.  Saddened and a bit hopeless she asked me,
"Is it necessary to become Muslim if we want to survive in Pakistan? Why don't they let us live like normal Pakistanis and allow us the liberty given to us in the Constitution of Pakistan to practice our faith?"
She said that it was demeaning that Christians were allowed to celebrate Christmas in peace; Muslims even greeted them on their festivals and special programs were telecast on the state and private channels on Christmas. But there was nothing for the festivals of Hindus.
While we were talking, the Pundit Chunni Lal announced Holi prayers and Ashi got up for worship. According to Hinduism, prayers performed at Holi are believed to bring health and wealth.
As I sat in that old house with a small open area holding around 30 people, Hindu worshippers sat on old rugs praying for peace and prosperity in their country – Pakistan. This image left me with many questions, the answers to which I will never find answers in this country.
This Pakistan is not what our founder Mohammad Ali Jinnah dreamt of…