Walter Isaacson's 'Steve Jobs': The definition of perfectionism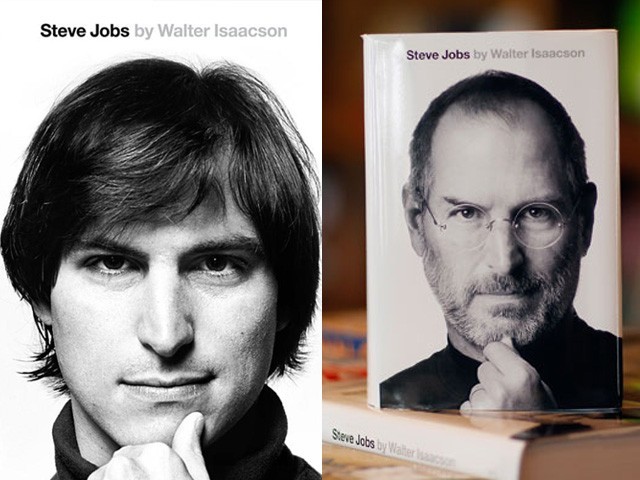 Did you know that Xerox was the first company to invent the three-button mouse and use a Graphical User Interface (GUI)? Also, to add on to your knowledge, the original design for Mac in 1984 was inspired by Tiffany, Cuisine Art, Sony and Porches and Bill Gates, who made an investment worth $150 million in Apple to help it avoid going bankrupt.
You will find all these facts and a lot more in Walter Isaacson's Steve Jobs.
After Benjamin Franklin: An American Life and Einstein: His Life and Universe, Steve Jobs is Isaacson's third biography, based on 40 interviews conducted during Apple Inc.'s cofounder's severe cancer days.
Isaacson agreed to work on the biography after various attempts of persuasion by Steve Jobs who promised him that we would not have any say in the content of the book. However, Jobs could not defeat his control-freak-nature over the selection of the cover page.
The cofounder of Apple, a pot-smoking hippie college dropout who becomes a millionaire, is perhaps one of the most celebrated iconic visionaries of our times. I sympathise with the film-makers of Jobs because after reading his biography I realise that wrapping his dramatic life in 120 minutes or so was never going to be a successful or easy feat to begin with.
The book, however, manages the hippie's journey impeccably as there are no limitations.
Isaacson unravels his subject's very pertinent dark side which involves family drama, betrayal and corporate politicking along with Job's passion for perfections which revolutionised the world of personal computers, music, animated movies, phones, tablets and digital publishing.
The book highlights the fact that Jobs was a perfectionist who focused on doing things right from a very early age in his life. His passion for perfection was something nurtured in him by his adopted parents, especially his father who was a mechanic by profession. According to his father, perfection meant caring about the craftsmanship even in the parts that are unseen.
Isaacson highlights the 60's and 70's era as the times of hippies and counterculture. Jobs always believed that it was the time in question that saw things differently and produced minds like himself, Steve Wozniak and Bill Gates, who were different enough to imagine a world that did not existed.
Apple was cofounded in 1975 by Wozniak and Jobs, both of whom had a passionate interest in computers and music. Both believed that computers should be more than just for sophisticated needs and therefore went on to transform it into an item every household would want, and possibly even need.
The biography deals with the complexities the 21-year-old millionaire had to undergo magnificently whilst trying to keep up with the success of Apple. The Jobs portrayed in the biography is one we don't know much about. For example, how many of us know that he used to soak his feet in toilets to relieve stress? His personal hygiene was a relative issue at Apple and he was often asked to leave and return after having taken a shower.
The book highlights Job's obsession with the first Mac in 1980's. The Mac project budget exceeded the decided budget and launch deadlines, which eventually led him to resigning from the company he cofounded. Nonetheless, when it was launched in 1984, it was truly one of a kind.
The Mac was sold to Mick Jagger and Yoko Ono and soon became an example of class, rebel and counterculture. Even though it was a revolutionary product, the sales started dipping since it was slow, underpowered and had limited memory space. This made the board of directors extremely unhappy and Jobs role was reduced down to a visionary figure. Jobs resigned in 1985.
Before rejoining Apple back in 1997 due to some corporate drama, he spent 12 years in developing two companies – Pixar in 1986, which made animated films and NeXT Computer in 1988, which developed high end workstations. Pixar won many awards for movies such as Tin Toy, Toy Story, Monsters Inc, Finding Nemo, The Incredibles and Cars while NeXT Computers introduced electronic dictionaries and thesauruses.
Isaacson further talks about the 90's era being dominated by Microsoft with its open-end approach. Microsoft's Windows was the market leader and became the most successful operating system after replicating Mac's GUI. While Microsoft was booming, Apple, on the other hand, was suffering after its share prices fell from $70 in 1991 to $14 in 1995. After a political and corporate scandal questioning Apple's future, Jobs acquired the position of interim CEO in 1997. With Bill Gates's support in developing a new operating system and his $150 million investment, Job's brought Apple back on track.
The book reminds us of Apple's revival campaign 'Think Different' which was one of its kind and was the beginning of a new era, not only for Apple but also for close-end approach technology that had worked wonders with Jobs at realm.
[emebd width="620″]http://www.dailymotion.com/video/xs5ux_apple-think-different_news[/embed]