Embellish it all you want, it will still be 'lawn', stop making it unaffordable!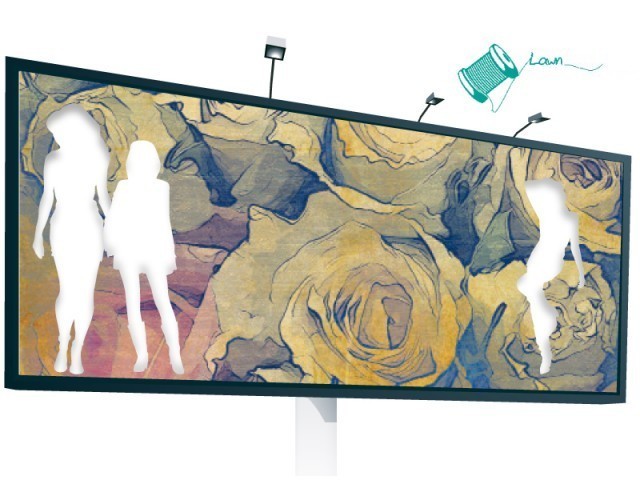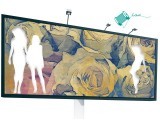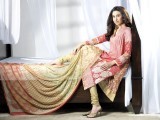 "Which designer lawn are you wearing?"
This is the most commonly asked question among ladies when it comes to summer wear.
This lawn craze has really picked up pace in the last few years. Even before the first signs of summer appear, we are bombarded by these designer lawn hoardings throughout the cities. And if roads were not enough, they make their presence felt in print, on social media and on TVCs in an attempt to seek the attention of the masses.
Last year, I paid a visit to the very famous Saleem Fabrics in Liberty Market, Lahore with a friend sometime in the beginning of the summer season. My friend wanted to get some good quality lawn, not necessarily a designer outfit, but something simple and casual; one which would cost no more than Rs3,000 per suit.
Upon entering the shop, she asked one of the salesmen to show something nice in her budget. To our surprise, he flatly refused saying,
"Sorry ma'am, the minimum price of our entire unstitched lawn collection is Rs 4,000."
We looked at him in astonishment since we had always bought unstitched material from this very shop.  However, he would not budge and my friend decided not to buy lawn; she asked if they had any variety available from last winter's collection since she had to leave Pakistan soon and hence, needed some thick, warm material. In the past, she had always been able to get all kinds of material from them throughout the year. But again, she was in for a surprise. In answer to her query, they said,
"Not even a single piece of our winter collection is available at the moment. We have taken it off our shelves since we needed space to display our lawn collection."
He went on to add,
"We still have over a dozen designer lawn brands which haven't been displayed as yet and we are trying to adjust them in the available space. There is no way we can keep anything other than the summer material at the moment."
This incident made us realise how quickly things have changed in the lawn business. The entire scenario is quite interesting. Every brand rushes to get the most attractive model for promoting its lawn. Even the famous B-Town ladies are sourced to get some extra mileage. Then, exhibitions are organised one after another for the launch as part of the aggressive marketing strategy.
The first volume is launched at the beginning of the season, followed by the second one in mid-season. And of course, that special Eid collection is introduced as a 'limited edition' volume.
Every year more and more designers enter the lawn business but instead of becoming saturated, the hype continues to grow. As a result, this designer lawn craze has reached a whole new level with the manufacturers and retailers fully exploiting the craze. One major drawback is the price which is skyrocketing with every passing year –all because of the 'designer' label and huge investments made in publicity.
In the end, it is the consumer who has to bear the high prices and some gladly do. But for the rest of us, it seems like in the near future, lawn will become a luxury item which will be out of the reach of a common person.
This seems sadly ironic because the very material that we call 'lawn' is essentially a casual fabric. No matter how much it is embroidered and embellished, at the end of the day it will remain a casual wear fabric. And we are still going to buy chiffon, silk and jamawaar for weddings and other formal gatherings and events.
I suppose only time will tell how long this craze will last and whether lawn will remain an affordable, casual fabric in the years to come.
In the meantime, I have a humble request for the manufacturers and designers out there,
"Please let 'lawn' be a product for the masses as it was meant to be. Thank you!"