What's common between Nusrat Fateh Ali Khan, Abdus Salam and Abdul Khaliq?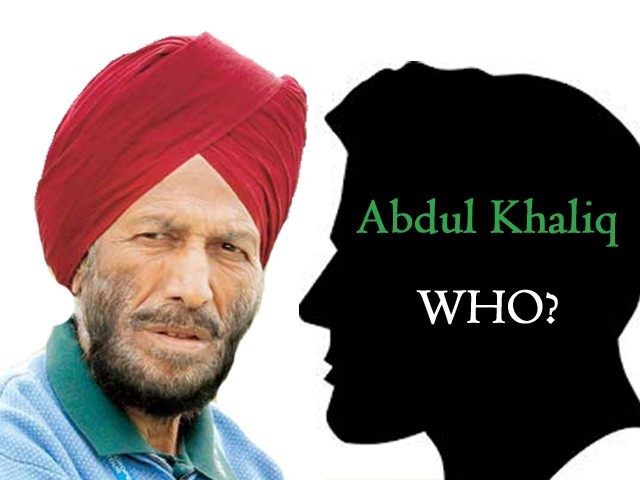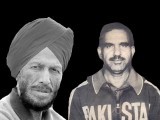 They were never appreciated in Pakistan.
We are a profoundly aptitudinal nation and have produced the finest people in all fields of life, whether it is sports, music or science.
Take cricket for example. We have seen the likes of Hanif Muhammad, Zaheer Abbas, Wasim Akram, Sarfraz Nawaz, Javed Miandad, Imran Khan, Shoaib Akhtar, Inzamamul Haq and many other legends.
Moving on to hockey, we have had some of the best players in the world and we are the only nation that won the hockey World Cup title four times. Out of the 10 medals Pakistan has won in the Olympics, we won three in hockey. Sohail Abbas holds the current world record of 338 goals for most international goals scored by a player in the history of international field hockey. Our team has some other great players as well like Samiullah (left winger), Islahuddin Siddiqui (right winger), Hasan Sardar (center forward), Hanif Khan (right in), Kalimullah (right out) and Salim Sherwani (goalkeeper).
We also hold the unique record of 43 passes in one minute.
And it's not just the sports of cricket and hockey that Pakistan is known for. We have had legendary players in squash as well with the likes of Jahangir Khan and Jansher Khan.
And in snooker, we have Muhammad Yousaf and Muhammad Asif who gained world denominations for us.
It is quite obvious that our country has produced some of the finest sportspeople in the world and we continue to do so. But the quandary is that we do not know how to appreciate them. And it's not just sports personalities that we fail to appreciate and support.
We have developed the habit of snubbing all the people who work hard to make us proud – whether it is people in sports, showbiz, education or any other walk of life. Take Nusrat Fateh Ali Khan – a phenomenon himself in the field of music. But did we appreciate his talent? Well, a little, I guess but it was only after he went to India and became big there that we decided to take pride in the fact that he was one of us – a Pakistani.
Unfortunately, he wasn't the only singer whom we ignored until India decided to parade them on the international front.
And then of course, there is the famous case of Dr Abdus Salam, the world's first Muslim laureate who won the Nobel Prize in Physics. Did we give him his due respect? No, we didn't and what is even more shameful is the fact that we shunned him, insulted him and defamed him for his religious view.
The man won a Nobel Prize for his country and we insulted him. What does that say about us?
I guess Abdul Qadeer Khan could not have said it better when he was asked about his biggest regret in life and he replied that his biggest regret was to have worked for the Pakistani nation. The man contributed to the development of the country's nuclear weapons and we put him behind bars.
It is no surprise then, that he felt the way he did.
If these cases were not enough to make me feel ashamed, I then heard about Abdul Khaliq, the 'fastest man of Asia'.  Abdul Khaliq who was from the village of Jand Awan, situated north-east of Chakwal city, was the sole athlete from Pakistan who raised his country's flag high on the tracks during the Olympics in Melbourne in 1956 and in Rome in 1960. He won 100 gold medals in the national games, 26 gold medals and 23 silver medals in international games between 1954 and 1960. Some of his major achievements were:
| | | |
| --- | --- | --- |
| Venue | Year | Medal |
| England | 1954 | Gold |
| Manila | 1954 | Gold |
| Delhi | 1956 | Gold |
| England | 1956 | Gold |
| Glasgow | 1957 | Gold |
| Tokyo | 1958 | Gold |
| Bradford | 1959 | Gold |
| England | 1960 | Gold |
And what did we do for him?
Were there books written on his feats? A movie to laud his efforts? At least an award to acknowledge and appreciate his achievements?
Zilch. Nada. Nothing.
On the other hand, India's Milkha Singh won five international gold medals from 1958 to 1964. His major feats include the following:
| | | |
| --- | --- | --- |
| Venue | Year | Medal |
| Cardiff | 1958 | Gold |
| Tokyo | 1958 | Gold |
| Jakarta | 1959 | Gold |
But unlike us, India not only awarded him the Padma Shri award which is the fourth highest award in the country, his daughter co-authored a book with him about his feats titled The Race of My Life and to add a cherry to the cake, Rakeysh Omprakash and Mehra directed the movie, Bhaag Milkha Bhaag as a tribute to the great athlete.
I am not denying or undermining Singh's accomplishments; all I want to do is wake my nation up to the continuous stream of high achievers that we turn a blind eye and a deaf ear to. If Milkha was appreciated by being given an award, a book accolade and a movie tribute, I'm sure Abdul Khaliq could have been given at least an award for his achievements.
Unfortunately, appreciation is something we lack as a nation. Instead, we choose to criticise, undermine and at worst completely ignore the efforts of those who make us proud.
But the one thing we do know how to do well is copy other nations. Then, why don't we copy other nations in this act of appreciating and valuing our legendary heroes when they do so much to make us proud?