Dr Javed Kazi: They killed a teacher, a doctor and a gem of a person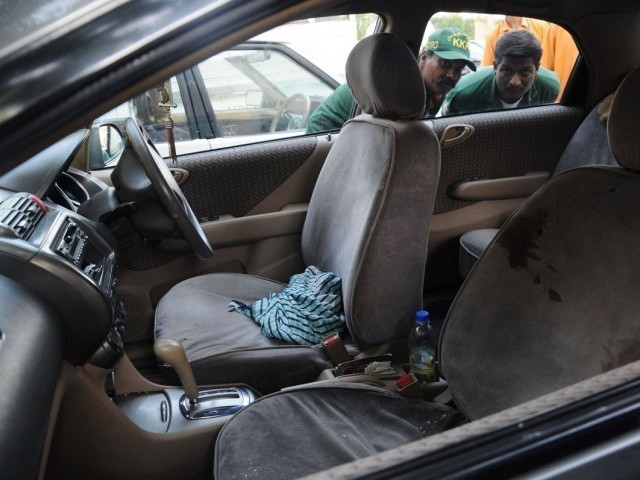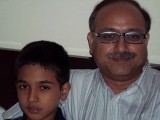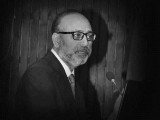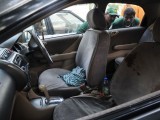 In life you go through a lot of changes – mental, emotional and physical. However, maturity does not come until you break down once under the burden of responsibilities. We all see bad things happening and we sit quietly, mostly because our parents tell us to be politely agreeable.
But guess what?
Sometimes you just have to speak up.
It was 2:05pm on February 17, 2014 when a car left the gates of the Karachi Medical and Dental College (KMDC) and was about to take a turn when two men fired at the person sitting in the car. The driver tried to drive away but he too was shot on his arms and legs and couldn't move.
But the main target didn't need his help anymore, he was already gone.
This is the description I heard from other students of the unfortunate incident that took the life of one of our teachers. The man in that car was Professor Dr Javed Kazi, an innocent and irreplaceable victim of target killing.
Who was Dr Javed Kazi and why should his death be a thought provoking moment?
Let me answer those questions from my perspective as well as from facts.
Dr Javed Kazi was one of the main renal pathologists in Karachi and probably one of the most prominent ones in Pakistan. He was the head of the  pathology department at KMDC and had been serving at that position for 12 years. He had completed his Bachelor of Medicine and Bachelor of Surgery (MBBS) from Dow Medical College, Karachi, and then went to London where he completed his PhD in renal histopathology from the Royal College.
He introduced renal transplant in the Sindh Institute of Urology and Transplantation (SIUT), along with Dr Adeeb Rizvi and worked hard to make this project a success. He was also working as a renal pathologist in Abbasi Shaheed Hospital, Ziauddin Hospital and many other hospitals all over Karachi.
In addition, he was the chairperson of the National Institute of Blood Diseases (NIBD) and had been appointed only recently as the dean of medicine at the University of Karachi (KU).
I can go on but I think you must have gotten a measure of his educational achievements by now. For those who look at the number of qualifications or positions a person holds and think, "Oh, well he was educated", they should take a minute and really think about it.
It takes almost seven years just to complete MBBS and further education needs a lot of motivation and willpower. The number of degrees Dr Kazi went on to complete alone shows his dedication towards his profession and his passion for research in the field of renal pathology.  It shows how much he wanted to help humanity.
I cannot emphasise enough the magnitude of loss which the nation will suffer from his death.
Even as his students, we knew him quite personally.  I spoke to some of them and they could simply not express what a good human being he was, besides being such a praiseworthy doctor. Osama Shakeel, one of Dr Kazi's students said,
"He was a gem, the best teacher in my entire academic career. Nobody could teach better glomerulonephritis than him. He had the kind of personality where you couldn't help being impressed by. I just can't forget him."
Arooj Shariq, a fifth-year student, praised him in the following words,
"He was a great teacher who had taught hundreds of students while thousands more were dying to gain knowledge from him. He was a true source of inspiration, a fatherly figure and an ideal personality."
The objective behind writing this blog isn't to gain sympathy for Dr Javed; there are enough people to remember and honour him till their own deaths. The reason is that his death is another reminder of how we are failing as a nation. People destroy our living assets within seconds and we don't care about the effects. They don't fear God, that is an established fact but we too, are now waging a war against our own consciences.
It's not just the killers, it is all of us – we are encouraging the murderers by being impartial to their existence. And the unfortunate fact is that we don't realise what we are doing to ourselves.
It takes ages for nature to produce such gems of people but it takes us two minutes to destroy them.
It is now or never.
We need to wake up now as a nation and realise our duties to ourselves. We need to understand that if we don't do something now, we are not going to live long enough to be able to do it later.
Let's bring a change before that happens. Let's be the change ourselves. Let's become a generation where each person is a Dr Javed Kazi.