11 minutes to Karachi Central Jail: Another Taliban and al Qaeda jailbreak in the making?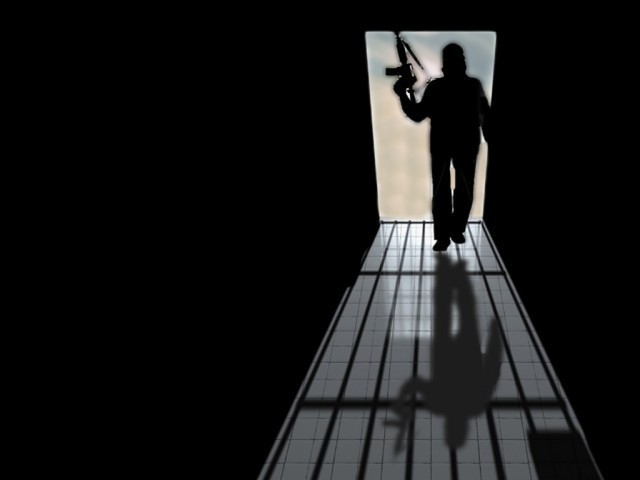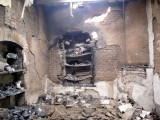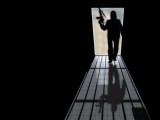 "We pledge to God that we will spare no effort to free all our prisoners." 
An Islamic website posted a 22-minutes audio recording by al Qaeda leader Ayman al-Zawahiri, in July of 2013.
Since then we have seen four successful jailbreaks, orchestrated by the al Qaeda, in Pakistan, Libya, Iraq and Yemen. The Pakistani Taliban and the Islamic Movement of Uzbekistan have formed a new organisation called 'Ansar al Aseer' (supporters of prisoners), that is specifically designed to free prisoners and support their families.
Here is a list of jailbreaks accomplished by the al Qaeda in recent times:
| | | | |
| --- | --- | --- | --- |
| Date | Freed | Dead/Injured | Location |
| 2013-07-21 | 500 | 50+/unknown | Abu Ghraib and Taji, Iraq |
| 2013-07-27 | 1,117 | Unknown | Benghazi, Libya |
| 2013-07-29 | 250 | 12/8 | Dera Ismail Khan,Pakistan |
| 2014-02-13 | 29 | 10/unknown | Sana'a, Yemen |
All al Qaeda linked jailbreaks follow a similar pattern, from a single training manual.
First, more than a 100 fighters drive into town – usually in some kind of camouflage. Another 100 or more are deployed outside the town to prevent reinforcements from arriving and to allow the prisoners to escape via designated routes in buses.
Suicide bombers blast their way through the walls or the main gate of the prison and follow-up fighters kill any remaining guards. Using layout plans already in their possession, they make their way to the prominent militants first and then free the rest of the inmates.
Finally, everyone makes an orderly exit.
Another common factor in all such jailbreaks is that security guards are paid by al Qaeda to provide information and support.
The Central Jail, Karachi, which houses many known Taliban and al Qaeda prisoners, was put on high alert after security threats were received. Cell phone jammers were planted around the prison and additional convoys of police, rangers and armoured cars were deployed. The Sindh High Court transferred 20 high-profile trials outside Karachi due to the security threat.
However, the million-dollar question is, why Central Jail Karachi?
According to the Wall street Journal, the Pakistani Taliban have tightened their grip over the country's commercial hub (Karachi). Tehreek-e-Taliban Pakistan (TTP) controls or dominates about 470 square miles of Karachi or nearly a third of its area, especially the outskirts.
In the Taliban controlled areas, TTP has established itself by taxing residents and businesses, and setting up courts in neighbourhoods to resolve disputes.
Sohrab Goth, an area on the outskirts of Karachi, is a known haunt for the Taliban as well as al Qaeda. Sohrab Goth is also considered a 'safe haven' for militants and a 'no go area' for law enforcement agencies.
The distance between Sohrab Goth and Central Jail Karachi is about eight miles or 12.5 kilometres (km) and travel time by car, in normal traffic conditions, is about 11 minutes.
In other words, the distance between the prison and a well-protected safe haven is just 11 minutes.
The frequent attacks on the police and rangers have become a new norm in Karachi.
At least 50 law enforcers have been killed in targeted attacks and bomb blasts since the beginning of 2014. After the murder of CID SP Chaudhry Aslam Khan, the police have 'stopped' hot pursuit of members of the TTP.
Within areas considered TTP and al Qaeda strongholds, members of the police force do not even venture out of their police stations.
According NBC News,
"Security forces are struggling for their own safety as the Taliban increase the ferocity and nature of their attacks".
The Karachi police and rangers have shifted their focus from the TTP and al Qaeda to the political victimisation and extra judicial killing of political workers. Recently, Karachiites have witnessed a surge of police encounters.
According to police and rangers statistics, ranging from January 27, 2014 to February 05, 2014, 18 criminals have been killed in at least 47 encounters in the city.
The Muttahida Qaumi Movement (MQM), the second largest political party in Sindh, has formally launched a nationwide protest against missing persons, brutal torture and extrajudicial killings of their workers by law enforcement agencies.
The question to ask is, can the highly politicised and demoralised police force prevent an attack on the Karachi Central Jail by a powerful and organised enemy?
One can easily predict the outcome.