Shahzaib Bajwa: More than just a name in the papers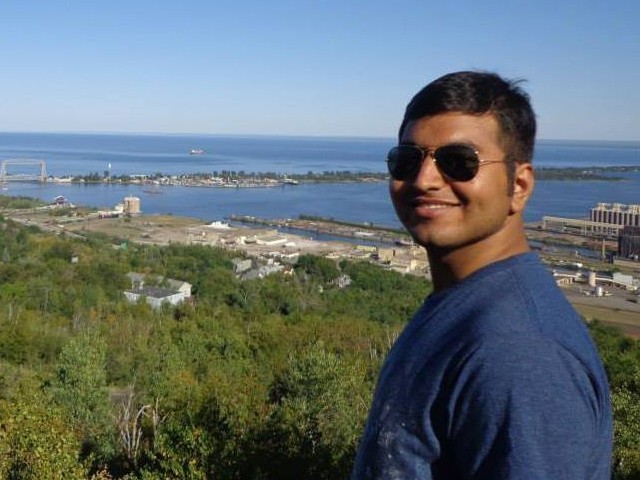 A few months ago, I wrote a piece that appeared on this site about my experience as a Palestinian, in Chitral and how my view of humanity had changed for the better. Not only did I have the chance to explore an area of the world that not many Pakistanis have been to – much less foreigners – the way I viewed the world drastically changed and that is not a minor thing.
The time I spent in Chitral changed my life and I will be forever thankful for the experience.
My objective for writing this blog, however, is because one of the reasons I had come to Pakistan was because of my good friend, Shahzaib Bajwa. Readers may recognise this name from the numerous articles written about his predicament after the terrible car accident he suffered through. His case has received extensive coverage – from small newspapers in Duluth, Minnesota where the accident took place to large newspapers in the UK to all kinds of news sources in Pakistan and everything in between.
I am not writing this to provide readers with any additional information about his current situation. I trust the people who are closer to him to do this more effectively. My reason for writing this piece is because I want to introduce people to Shahzaib as I know him. And I want them to understand why we should all support him and his family in any way we can.
I was introduced to Shahzaib in the summer of 2010 when we were both preparing for our final year of school. I remember being able to connect with him very quickly since he was very approachable and understanding. We would regularly exchange views on how to improve the humanitarian conditions in our respective countries – Pakistan and Palestine – and it was through these conversations that my initial interest developed in travelling to Pakistan and exploring it for myself.
At the time, I admired how Shahzaib was so quick to criticise practices and beliefs that he viewed as wrong or immoral in his own society but was just as quick to call himself a proud Pakistani. This, to me, was the strongest evidence that he worked towards bringing positive social change and his work in the International Association of Students in Economic and Commercial Sciences (AIESEC) – including his leadership of its My World, My Choice project and his founding of the campaign Who Needs Feminism? at the Lahore University of Management Sciences (LUMS) are fruits of this.
I knew I could always rely on him to give me a critical and informed opinion on anything to do with Pakistani society and affairs.
It was around this time last year when Shahzaib got in touch with me about the possibility of coming to Pakistan for an internship. Although I was sceptical at first, he managed to convince me that I would be safe and that I would enjoy Pakistan. By the time summer rolled around, I was preparing for a trip to Pakistan that would change my life, while Shahzaib began to prepare for one to the US that would change his.
As some readers may be aware, I had my own life-threatening experience in Chitral during that summer. However, I was saved by the goodwill of Chitralis who came out of their homes in dangerous circumstances to ensure that I was safe. And thankfully, I left with nothing more than a couple of partially torn ligaments and a broken mobile phone.
Unfortunately, Shahzaib has not been that lucky. His accident in November last year has left him in a coma. In much the same way that I was shown human kindness at the hands of Chitralis, he was also taken in by a hospital in the US and has had a significant amount of money spent on his treatment to date.
However, he is still in need of help.
I had left Pakistan physically broken but with renewed optimism. And in the same way, I want Shahzaib to return to Pakistan with new optimism and a revived desire to bring change, after receiving appropriate treatment in the US.
As a good friend of his, I am confident that this is something he can do. However, for this to happen, we all need to ensure that he is treated in the best way possible and that his case is not turned into political capital by anybody.
This is a chance for everybody who reads this to be part of a process that shows that humans can do great things for one another, no matter how bad the situation may be.
I appeal to you all to support Shahzaib in whatever way you can because, believe me, the result will be far greater than simply the chance of one person's physical recovery.