Protection of Pakistan Ordinance: Always guilty unless proven innocent?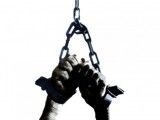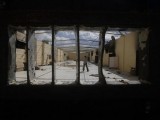 The government tightened the anti-terror legislation of the country last month, as President Mamnoon Hussain approved the Pakistan Protection Ordinance (PPO). It declares all peace-disrupting elements as 'enemies of the state' and states protection of life to be the state's top priority.
However, many clauses of the PPO remain controversial.
One such clause is clause 14 on burden of proof which reads,
"An accused facing the charge of a scheduled offence on existence of reasonable evidence against him shall be presumed to be engaged in waging war or insurrection against Pakistan unless he establishes his non-involvement in the offence."
The drafters of the legislation appear to be out of touch with the ancient concept of 'the burden of proof', which can be traced to a Roman jurist Paulus in the second century AD. It is generally expressed by the Latin maxim,
"Ei qui affirmat non ei qui negat incumbit probation"

(The burden of the proof lies upon him who affirms, not he who denies).
In some jurisdictions, it is also known as 'presumption of innocence', which means that one has the right to be presumed innocent until proven guilty, as stated by the English lawyer Sir William Garrow (1760 –1840).
Civilised nations recognise the application of this ancient principle as a legal right of the accused in a criminal trial. It places the burden of proof on the prosecution. It is the prosecution which has to collect and present compelling evidence to convince the judge that the accused is guilty beyond reasonable doubt.
Furthermore, not all evidence is admissible. The judges are legally bound to admit only lawfully obtained evidence and testimony that is legally admissible. An evidence or testimony obtained through torture remains inadmissible in many modern jurisdictions. If evidence becomes inadmissible, reasonable doubt remains and the accused has to be acquitted.
All these protections remain missing from the PPO, which seems to be protecting the agencies more than Pakistan or Pakistanis. Although the clause requires reasonable evidence, the concept of evidence to prove guilt 'beyond reasonable doubt' in the mind of judges is very different. It relates to the reasonableness of doubt rather than the evidence.
Shifting the burden of proof on the accused (who will presumably be imprisoned during his trial) further makes it an unjust piece of legislation. By obtaining evidence through torture and securing convictions based on it, we will make Pakistan less protected, as the real culprit will remain at large.