Books, cooks, schnooks and more at the Karachi Literature Festival '14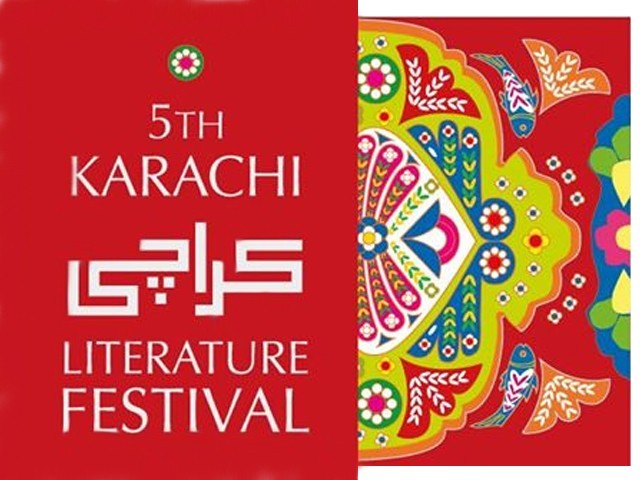 The Karachi Literature Festival inaugurated in 2010 and in five years has become the leading cultural event in Pakistan.
A literary spectacle.
I throng in with an assortment of school children, aging grandfathers and what seem to be ramp models only to run into four journalists lounging at a table and discussing media studies at a local university. The conversation is stimulating but my eye catches a glimpse of a well-known writer. A quick chat and she's surrounded by eager little fans.
Another breezes past and announces that she is moderating a book launch and needs to meet the guest, a budding novelist. A famous television actor is coming out of a session and we talk briefly about his work. He is gracious but the conversion is interrupted by officious paparazzi. At lunch, I offer my samosa to a Booker prize finalist, except he wants a chicken tikka.
Would I?
Who wouldn't?
And all this in the space of an hour. It's heady, it's scintillating, it's the Karachi Literature Festival (KLF).
The Beach Luxury Hotel in Karachi, Pakistan is a quiet place. During the day one can often hear the rustling leaves as they blow across the parking area. Set in an unfrequented nook of the teeming megalopolis, it is usually the setting for exclusive weddings and parties. However, for three days in the year, it undergoes a metamorphosis. The venue for KLF causes the nightly festivities to be replaced with witty quotes and lyrical verses, and the crowds come in by thousands in to sample the intellectual offerings.
The KLF provides an opportunity to showcase Pakistan as a country rich in culture and creativity and is a reflection of the country's historical roots as expressed in a multiplicity of languages and in various forms of writing with past and contemporary context. Taking advantage of interest in writing from and about Pakistan, the festival also seeks to broaden the picture and counter-balance the negative depiction of society in Pakistan by celebrating the diversity and dynamism of this society. As organiser Ms Ameena Saiyid said,
"The aim of the Karachi Literature Festival is to promote and project Pakistan writers and to get people reading. The author, the poet, the playwright, the biographer have a great contribution to make to our society and we are organising this festival to honour our writers, raise their profile and bring them closer to their readers."
The melee of characters makes for a slightly haphazard program which is hardly surprising, given that it brings together the diverse elements of Karachi and a whole slew of writers, actors, dancers, musicians and assorted personalities under one roof. While rushing from one session to next, the visitor experiences constant cognitive dissonance about the missed sessions and cannot escape the feeling that the word 'festival' is a key part of the name and thus the most prominent persona of the event.
The dictionary defines 'festival' as a celebration for a specific occasion – the occasion in this case being the confluence of writers, thinkers, intellectuals, academics and visitors who are all ready for stimulating literary sessions. At the KLF, one could experience long talks on regional politics, on education, on women's legal rights, on the broadcast media, etcetera. With a select audience and a liberal ambience, KLF is an uncensored field for freedom of expression, thought and contact.
A Parsi, a Bohri and I get into a conversation about the on-going TTP talks. The Parsi talks about the possibility of growing a beard. Since I am rather addicted to my look I joke about declaring myself a dhimmi (non-Muslims of an Islamic state) and paying jizya (tax). We laugh because we can and because we feel liberated enough to joke about it. Yes, it's the KLF, the dark humour is perfectly acceptable and you naturally feel slightly freer when you have just heard a speech by Mahatma Gandhi's grandson.
Sustaining Karachi's literary roots
A few years back, literary and cultural programs were a regular feature in the major cities of Pakistan but due to various challenges they have become scarce. In this light, KLF is an important step in the right direction and belies the poor impression of Pakistan by putting forth the country's writers alongside the global literary elite. KLF is also a reflection of Pakistan's societal resilience and self-belief which is instrumental in holding large events like this one. The tenacity of Karachi's society makes a successful case for the international community to ignore the negativity that pervades the country and they fly in droves to interact with an audience hungry for cultural expressions. At the Festival the oft mentioned bullets and bombs are replaced by a fusillade of verbal gunfire and the figurative violence is usually done by a vociferous audience who unleash their questions and comments on the panellists and moderators.
A couple of mothers, childhood friends, are both sitting next to the Oxford University Press book van. One of them enthuses,
"I am encouraging her to read and buy as many books as she wants."
Looking at her daughter devour the books, I hoped she has a steady supply of cash. But the joy of the little one was infectious and I sat down to hear her read aloud the Grimm Brothers fairy tales. Another couple had brought their month-old son. They posited that the literary germs would infuse the child and transfer some of the genius. The sceptic in me balked but in a place such as KLF all things are possible and that's as good a theory as any.
KLF isn't just about interacting with writers or books or listening to debate, it's about story-telling that brings audiences to the edge of their seats and rooms heaving with disbelief, anger and laughter. This year around, a session on the question about Pakistan's problems, opportunities and ambitions had the audience either nodding sagely in agreement or curtly shaking their heads in denial. Beyond the glamour, the hobnobbing, the signed books and millions of selfies with celebrated intellectuals or the there-to-see-and-be-seen bunch, the KLF is actually a serious literary event and a much needed avenue for the pining voices of liberals and intellectuals, famished for a space to hear and talk about topics now vanished from mainstream media and happy to bask in a feeling that in spite of all the strife, there is all this.
A visiting Canadian in line for coffee told me she's never been so excited. She's staying at a Pakistani friend's home and is in love with the ambience.
"You are so lucky. Toronto is freezing right now and all you can do is hole up."
The warm sun, the cool sea breeze, the verdant grass as a setting for a talk and the wit of Mohammed Hanif, yes, I did feel rather lucky. Will she come next year? She responds to my curiosity,
"Just try and keep me away"
Growing pains
KLF, while being a worthy effort, has a few glitches. One of them is that its scope is so broad that it is difficult to digest it as a purely literature festival. The discussions often ventured into two areas the audience seems to be particularly interested in – economics and politics. Perhaps it was difficult to separate them from the general discussions but often the speakers were not fully cognisant of the prevailing issues to offer valuable insights.
With a packed schedule and multiple sessions, there seemed to be a noticeable shortage of speakers who could do justice to the varied topics. At times it was laborious to hear the same panellists discuss vastly different subjects which would lead to a plethora of shallow comments and vapid insights.
The location can also be more accessible.
The event is held at one end of Karachi – one can understand the security concerns behind the decision to host it there but a central location would draw in a larger and more diversified group of people thus leading to wider ranging discussions. One wag put this socio-economic and locational narrowness in context when he spoke about the struggle a writer faces in covering a story or writing a book because he keeps running into the same six intellectuals in each visit which gives a stilted account of an issue.
While the organisers have made an effort to encourage local writings and provincial literature, the sessions were few and there a concern that the focus is more on English writings. If indigenous literature and Urdu are not given the same attention, they will thus lose their cultural context and they should be given encouragement by bringing in writers who are currently producing literary works in them.
Bright road ahead
Nevertheless, KLF is a significant achievement and truly a labour of love for the organisers. In spite of travel restrictions, a floundering economy and the internal insecurity of Pakistan, KLF has simply gone from strength to strength and has become Pakistan's literary event of the year. It remains a work in progress but with few changes, it can become a major cultural event for the entire region.
It's also a great opportunity to cock a snook at those who can't help but condescend about Karachi and its somewhat challenging life. It felt rather good when a London based friend said looking online at the event program,
"OK! I will admit, I am seriously, seriously jealous."