Sindh Festival 2014: 'Culture' is not a spectacle to be sold, neither can it disguise past failure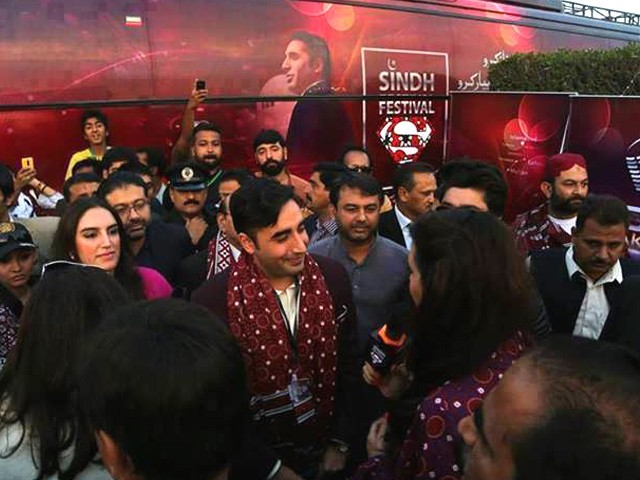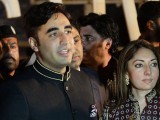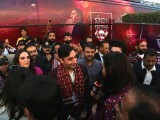 The Sindh Festival 2014 is not a beacon of hope; it is a reminder of just how far behind we are lagging. Perhaps it is because of my deep Sindhi roots, my familial history and my life experiences but I don't think that the Sindh Festival 2014 is anything worth celebrating.
I have lived in Hyderabad for 14 years followed by five years in Karachi and the distinction between the two cities is clear – Hyderabad is more Sindhi centric culturally while Karachi is more of a melting pot. Neither one is better than the other but they are both different.
In Hyderabad, spectacles similar to what Baby Bhutto showcased at the opening ceremony of the festival are widespread.
The festival's opening ceremony was a variety show with the best-behaved aspects of Sindh highlighted and polite omissions of anything that may seem radical or even 'heavy'. The performers happily reduced an ancient civilisation to a handful of singers, women were used as props to showcase clothes they'd never wear otherwise (even if it were to save their lives) and an archaeological site was decorated as the centrepiece so that the present inhabitants remember that we are lucky enough to own such a site.
But why we are lucky, we neither have the time nor the willingness to find out.
Of course, these sites never reached this level of extravagance in reality.  But then again a former president with multiple Swiss bank accounts never funded them.
The problem, however, is not the reduction of cultural heritage to a spectacle so that it is examined like a rare species of insect. The problem is that we still believe that this qualifies as cultural preservation.
Let us, for a minute, not even think about the fact that almost half the children, under five years of age, are facing malnutrition in Sindh, that the percentage of out-of-school children in Sindh is the highest in Pakistan or that ethnic and religious minorities face constant hate crimes – for surely, none of these need be the provincial government's priority (sarcasm absolutely intended).
Let us instead, focus solely on the culture apparently being represented.
During the opening ceremony, like the well-bred little politician he is, Bilawal Bhutto declared,
"Marsoon, marsoon, Sindh na dain soon…"

(We will die, we will die but we will not give up Sindh…)
Perhaps, no one in the audience knew the original orator of these immortal words.
A young Sindhi general named Hosh Muhammd Sheedi uttered these last words before Charles Napier's fleet was about to take over Sindh and he went down in history as the Indian subcontinent's first Afro-Caribbean hero.
But why should that be remembered?
For surely, as the Sheedi community of Afro Caribbean descent is marginalised into the ghettos of Lyari where gang violence parades like the harbinger of death, bringing up a national hero belonging to the same marginalised group isn't the wisest thing to do.
It is too 'heavy' for the 'happy time' the young patron-in-chief wishes to have with his international friends.
Next, an exhausted Ali Gul Pir announced,
"I am a Sufi… everyone coming together and having fun is what the Sufis were all about…"
A montage of clichéd folk melodies intertwined with contemporary musicians is exactly what the Sufi saints of Sindh would have wanted.
Why mention here that the Sufis of Sindh have been linked to radical change?
Why mention that Sachal Sarmast was a fierce critic of religious extremism?
Why mention that Shah Abdul Latif Bhitai was a fierce critic of the submissive mentality? That his poetry opposed the Persian rule?
Why mention that their poetry called for total equality in a religiously unequal and ethnically divided society?
Why mention that the Sufis were also revolutionaries, resisting the political agendas of the time? Why mention that, had they been alive today, the political monarchy of the Bhutto family would be atop their list of what to resist?
For this festival was about happy escapism and anything that encouraged resisting authority required too much courage of conviction to be deemed happy.
And then there was the charming display of the archetypical women. Be it the costume clad mannequins that represented the village woman or Bakhtawar Bhutto's charming promotional video or the songstress whom we will forever know via her first name – all feminine and polite, well behaved and politically correct – all were presented in a modern fashion at the festival.
However, these perfect women formed a stark contrast with their ancient sisters.
In his poetry for the infamous queen Leelan, Shah Abdul Latif Bhitai painted the image of a very flawed woman – who literally traded a loving companion for all that glittered. But the famous poet did not condemn Leelan's lack of political correctness; rather he drew on her experiences to encourage self-reflection and to identify the gravest mistakes that all human beings make – trying to be perfect. Sindh's Leelan was never perfect but she had the moral courage to accept her wrongdoings as an attempt to learn and do better.
But including these elements would not have worked for this particular festival.
For if all the missing layers were added to the tower of confused performances that was the opening ceremony, we would have on our hands something that a stage show could never have captured.
The reality of this culture is that it is too complex and needs to be studied in context. It has to be understood in socio-political shades of grey – it has to be understood.
It is not an hour long performance; it is a story that spans centuries with lessons sewn into its most hidden corners.
It is something worth incorporating into your everyday life, not a spectacle to be sold in an attempt to disguise failure.