Jai Ho: Salman Khan, the new Sunny Deol?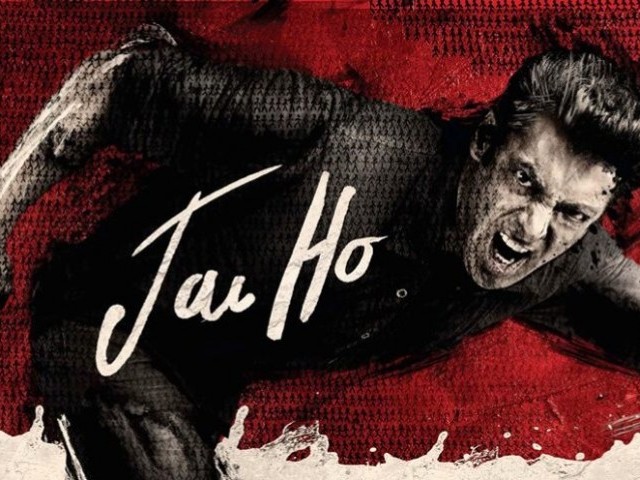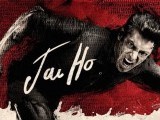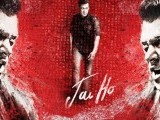 Jai Ho has been the most anticipated movie of 2013 and 2014 as it was announced to be released initially at the end of 2013 by Sohail Khan under the name of 'Sher Khan' and later as 'Mental'. The name was eventually finalised as 'Jai Ho'.
The movie is a remake of the movie Stalin, a Tollywood film inspired by Pay It Forward (2000). The movie has a lot to offer to the common man, the 'aam janta' as they call it. It has drama, action, romance, comedy, weird songs, Salman Khan's very own dancing style and, of course, Bollywood masala.
Jai Ho revolves around Jai Agnihotri (Salman Khan), an ex-army officer who was court-martialled because of his bravery and for not following the orders of his superior-in-command Major Arjun (Sunil Shetty).
Jai runs a motor garage and with his friends Babu (Yash Tonk) and Sumit (Ashmit Patel) helps the aam janta (common people) by saving them from the atyachaar (tyranny) of bad people. Accidently, Jai comes across the malicious politician Dashrat Singh (Danny Denzongpa) and his family of pitiless power-driven scoundrels (Mukul Dev, Sana Khan and Haroon Qazi).
The rest is the cliché story of good winning over the evil.
The best thing about Jai Ho is that it has a cast which the viewers see after a hiatus. Even for brief roles, some big names of their times have been casted such as Sharad Kapoor, Mukul Dev, Aditya Pancholi, Nauheed Cyrusi, Vikas Bhalla, Tulip Joshi, Genelia Deshmukh, and Sameer Khakar along with Tabu, all of whom have been blessed with roles after a long gap.
After watching Jai Ho, one can easily understand that there is no one other than Salman Khan who can step effortlessly into the shoes of Sunny Deol.
It won't be wrong to call Salman a 'Muslim Sher' just the way Deol is referred to as 'Punjaab Da Sher' (Lion of Punjab). The action sequences shown in the movie are larger than life – the way Salman bhai flies, fights, twists and turns goons in the air can only be matched with the class that Deol or South Indian movies have.
Jai Ho offers a moral lesson too, 'do good to three people in your life and ask them to pass on the kindness'.
As far as the performances are concerned, this, like all of Khan's movies, is a Salman Khan enterprise. He fights likes a tiger and roars like a lion, which at times sounded quite funny as well. But if you are a die-hard fan of Salman bhai, you would agree that something of similar idiocy, if performed by anyone else, would have been the reason for embarrassment and boredom in cinema halls.
Tabu is, as always, composed, effective and effortless.
She sparks wherever the high voltage scenes demanded the flash. Danny is perfect in his character and leaves an impact. Daisy Shah dances really well and looks gorgeously sexy in all the songs.
Nadira Babbar (SalmanKhan's mom) overacts and is very loud. On the other hand, there is not much to Aditya Panscholi's role but he has a strong screen presence and his expressions are worth noticing.
Dev and Qazi's debuts are remarkable.
Sameer Khakhar has returned to the screen after a very long time and truly gives a noteworthy performance. He should be given more roles, given the fact that Parinda was one of his finest movies.
Naman Jain, who plays the role of Khan's nephew, has a natural talent to act. This is his fourth movie, after Chillar Party, Raanjhana and Bombay Talkies, and he is simply a sweetheart.
Santosh Shukla (Manik) leaves a mark on the audience as well. Sudesh Lahiri manages to bring smiles on audiences' faces whereas Pulkit Samrat adds freshness and delivers a very calculated performance.
If you are planning to watch this movie, then leave your brain and thinking capabilities at home. You will be going to watch a movie with a lot of dhishoom and dhamakas, over the top (literally) fight sequences, flying bikes and mostly one man beating up the entire nation.
Jai Ho is literally a new-age version of One Man Army and just a tribute to Deol's Dhhai Kilo Ka Haath.
In my opinion, this movie deserves a three out of five rating purely on the basis of performances, Salman-power and certain emotional scenes.