Only morally rotten men rape: 8-year-old in Bahawalpur raped and killed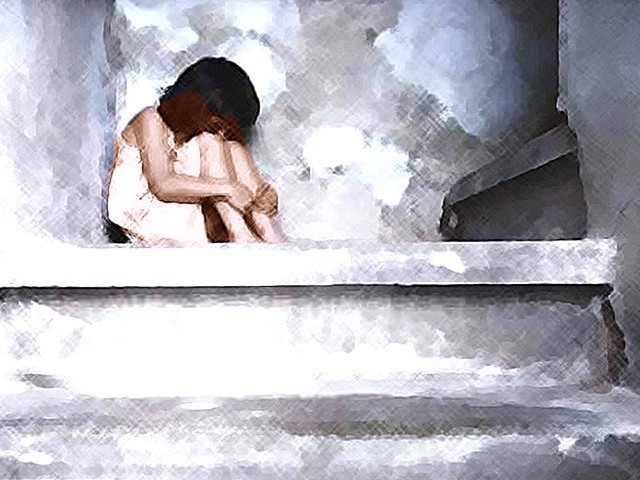 Terrible news crossed my path today first thing in the morning, as I nestled with my cup of tea. I opened my laptop to read about an assault and murder of an eight-year-old girl in Bahawalpur.
I am a mother of two adorable children who are my lifeline, my pride. People feel that motherhood is a roadblock to one's own aspirations but I feel quite the contrary. To me, my children inspire me to achieve greatness. The idea of a scratch or a bruise on my children is enough to botch a good night's sleep for me.
I obviously don't even want to imagine what parents of physically (I refuse to use the word sexual) assaulted children go through – the emotions of anger, hatred and revenge they harbour. Since understanding can lead to acceptance and thereon, recovery, it is equally important to understand these perpetrators and their mind-sets because we cannot protect our children until we ourselves understand that the society is dealing with an epidemic. It is a deadly virus of enormous proportions which will engulf the entire society, which unfortunately, is not restricted to a single country.
We'll get to the rapists in a bit.
Let's speak a bit more about this eight-year-old girl. I read that she was mentally challenged so it would be safe to surmise that she had absolutely no idea why she was abducted and the events that transpired thereon.
To hurt a mentally challenged child, to use her as a means of 'recreation' and then to 'finish' the job by brutally taking her right to exist leaves no iota of doubt about the character of these assailants. They clearly are ruthless, inhumane, morally rotting, mentally unstable, certainly deaf and extremely frustrated individuals, who are morbid enough to find solace in other's pain.
But that isn't enough.
This isn't the story of a morally corrupt society of frustrated individuals who, my best guess is, have nothing meaningful to construct of their own lives. It is a matter of understanding womanhood. It is a matter of understanding and more importantly realising that by assaulting a female, you are seemingly assaulting motherhood or at least the values your mother imbibed.
If a man finds it hard to respect a woman, how can he really respect his own mother, sister or daughter?
How can he look his mother in the eye and justify this barbaric act?
Women or girls, as proven in recent cases, are not an object of recreation, a source of offering short-lived entertainment. They are worthy characters who merit being respected, loved, revered and wanted, in a good, affable way.
As a woman, I can't shrug off the feeling that for a certain and growing ilk of a society, I am an avenue of lust and greed – such an avenue of entertainment that all appeals of the victim fall on deaf ears.
Women are a source of birth, a channel of giving life. They are sent to do God's work by bearing and raising generations. This is a social issue that demands attention at grass-root levels. It is important that parents raise sons to respect women on a general level, not restricted to just their sisters and daughters.
As for all the men out there, learn to accept and respect 'no' as an answer when a woman says it.
Learn to accept and respect 'no' as a choice when she gestures it because she damn well means it.