Here is why breastfeeding your child is important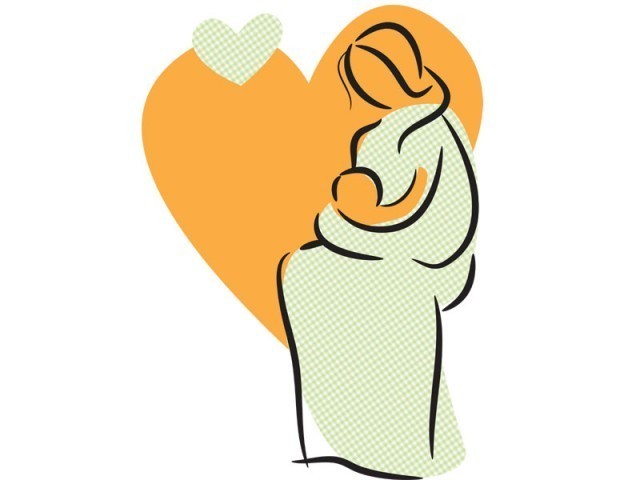 Hooray! The Balochistan Assembly finally enacted the Balochistan Protection and Promotion of Breastfeeding and Child Nutrition Bill 2014 on January 18, 2014. This is truly a progressive step towards a healthier province and a healthier Pakistan.
However, the real test for the provincial government will be to effectively implement this bill, in letter and in spirit. I say this because, even though the Protection of Breastfeeding and Young Child Nutrition Ordinance 2002 is very much present on the statute books since its approval, its implementation  continues to remain a distant dream.
As most of us know, Pakistan is not on track to achieve the Millennium Development Goal 4 (MDG 4) targeted to reduce under-five mortality rate by two-thirds between 1990 and 2015. We know that only around 700 days are left to achieve our target and the situation does not look pretty so far.
Countries like Bangladesh and Nepal are on track to achieve the MDG 4. Remember that, in 1990, Pakistan's under-five mortality rate was 138 per 1000 live births as compared to those of Bangladesh (139 per 1000 live births) and Nepal (135 per 1000 live births). However, over the past two decades, there has been remarkable change. Bangladesh was able to lower its under-five mortality rate to 41 and Nepal to 42, which puts them well on track to meet their MDG 4 targets for 2015; whereas Pakistan is still struggling at 86 per 1000 live births.
With the world's highest national number of newborn deaths (194,000 in 2010), the neonatal mortality declined by only 0.9% per annum between 2000 and 2010 in Pakistan – less than the global average (2.1%) and less than the national maternal and child mortality declines.
A major source of killer diseases amongst Pakistani children is the lack of exclusive breastfeeding and the use of unhygienic bottles, formula milk and teats. Pakistan has failed to achieve any significant progress in increasing exclusive breastfeeding for six-month-old infants in the last decade.
According to WHO's definition,
"Exclusive Breastfeeding is defined as only breastfeeding and no additional food, water or other fluids for the first six months of life."
Only 38% of infants (under six months) in Pakistan were exclusively breastfed, according to the preliminary findings of the Pakistan Demographic and Health Survey (PDHS) 2012-13. This is indicative of the fact that there is hardly any improvement since PDHS 2006-07, when the exclusive breastfeeding for six months was 37%. The PDHS 2012-13 findings also show increase in bottle feeding rates in Pakistan.
On the contrary, in Bangladesh, the rate of exclusive breastfeeding for six months is 64% while in Nepal it is 70%. Bangladesh was able to increase the rates from 43% in 2007 to 64% in 2012 by commitment at all levels. This was also possible because of the active involvement of the civil society and media in the campaigns for the promotion and protection of breastfeeding.
Breast milk is a powerful intervention which can significantly reduce infant mortality. Save the Children's Super Food for babies report refers to breastfeeding as the closest thing to a 'silver bullet' in the fight against malnutrition and newborn deaths. This is apparent from the fact that an estimated 22% of newborn deaths could be prevented if breastfeeding started within the first hour after birth.
"Babies who are not exclusively breastfed in the first six months are at 14 times higher risk of dying than exclusively breastfed infants" said renowned paediatrician and president of the Advocacy and Advisory Network on Newborn (AANN), Dr Tabish Hazir, during an event.
He further stated that Pakistan has the highest bottle feeding rates in South Asia which calls for the strict implementation of the breastfeeding and marketing code, capacity building of the healthcare providers at all levels for improved breastfeeding counselling skills and revision of undergraduate curriculum with greater emphasis on good infant feeding practices, including exclusive breastfeeding.
Research shows that early initiation of breastfeeding benefits the immunity of a baby, reduces the risk of neonatal sepsis and respiratory infections, and is also associated with higher rates of breastfeeding and lower rates of diarrhea throughout the first six months of life.
According to a new study in Greece, children who were breastfed for more than six months scored the highest on cognitive, language and motor development tests as toddlers.
According to the findings of a qualitative assessment done to explore factors responsible for the violation of the health codes in Pakistan, many healthcare providers are unaware of laws related to the protection of breastfeeding.
To be able to witness in our lifetime that no child will be born to die from a preventable disease, it is imperative to put breastfeeding at the centre of our efforts. This means not only the involvement of the government and the health system, but also of the media and the community. Steps to eradicate major barriers such as community and cultural pressures; the shortage of frontline health workers; lack of maternity legislation and inappropriate promotion of breast-milk substitutes are also important to ensure that every infant receives the life-saving protection that breastfeeding can offer.
Similarly, the breast milk substitutes producing companies should abide by the health codes and dedicate one third of all packaging to a warning label stating that formula is inferior to breast milk.
This has also been made mandatory under the Protection of Breastfeeding legislation in Pakistan. The Sindh Protection and Promotion of Breastfeeding and Child Nutrition Act 2013 has made it mandatory for the companies to include a warning in Urdu and Sindhi languages that the formula is inferior to breast milk.
An Infant Feeding Board has been notified at the federal level to monitor the implementation of the federal law. Punjab requires to effectively implement the Punjab Protection of Breastfeeding and Young Child Nutrition (Amendment) Act 2012 while Khyber Pakhtunkhwa has committed at the highest level that soon it will also enact a legislation for the protection and promotion of breastfeeding.
In terms of laws and legislations, Pakistan seems to be developing. However, when it comes to the implementation of these laws, we see very little progress.
It is time that we focus on our health system and help our infants live longer, healthier and more sustained lives.