Frozen: Disney's classic magic combined with love and snow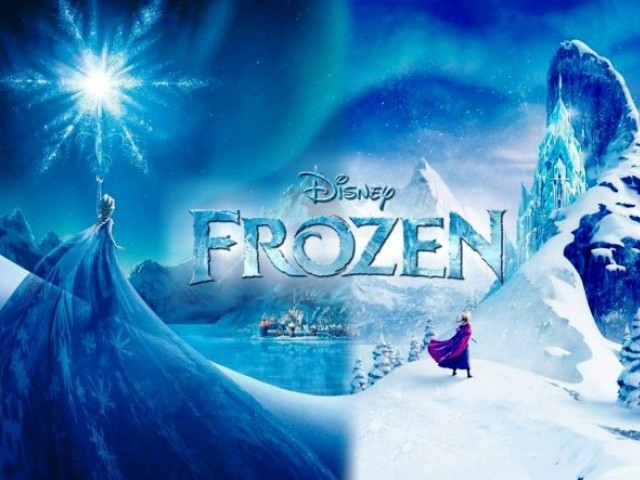 Disney is known for producing animated movies that last a lifetime. They have stories people can instantly connect with, and such is the case with Disney's Frozen.
Warning: Beware of spoilers!
Disney's 53rd movie and the biggest ever UK grosser, Frozen, is about Elsa (Idina Menzel), the Snow Queen of Arendelle, who can create snow and has the power to freeze anything and everything. Fearing that she will hurt someone with her powers, her parents, the king and queen of Arendelle, keep her confined in her room away from harm's way.
Her coronation ceremony is the first time in years that Elsa meets people. On this day, Anna (Kristen Bell), Elsa's younger sister, learns about Elsa's secret powers when she accidentally creates snow and freezes the floor of the castle and the water fountain. Deeming Elsa a witch, the people force her to leave the kingdom. To hide herself from the world, Elsa creates an ice palace and makes it her permanent abode.
Even though the citizens of Arendelle think Elsa is a witch, Anna believes otherwise and leaves the palace to find her sister. She believes she can convince Elsa to end the everlasting winter spell that has encapsulated the Kingdom of Arendelle. People fear that summer might never come again. The curse creates a divide between the two sisters and, their love and affection towards one another.
During her journey in search for her sister, Anna meets Kristoff (Jonathan Groff), who owns a reindeer, Sven and snowman named Olaf (Josh Gad); Olaf aspires to live in the summer without knowing what the weather would do to him. His dialogues, actions and emotions add a pleasant tinge of humour to the movie.
One of my favourite moments in the movie comes when Anna, Kristoff and Sven meet Olaf in the forest. Olaf asks Anna,
"Who's the funky burro?"
The viewer's think Olaf is referring to the reindeer when Anna tells him it's Sven. Olaf then asks,
"And who's the reindeer?"
The spontaneity sent the viewers into a frenzy of laughter!
Belonging to the genre of musical fantasy, Frozen brings back memories from Disney's classic movies from the 80s and 90s.
Frozen is an emotional story that talks about love, betrayal and magic. Entwined in the story are a number of moral messages that leave an impact on the viewer's subconscious – messages such as how to accept people who are different and how love can bring sunshine to our lives. In addition, the movie is about the emotions that remain frozen in our minds and hearts that can lead to adversity if we do not find an outlet for them.
Such was the case with Elsa, who was confined by her kind-hearted but imprudent parents. They knew she would freeze everything she touches. They did not realise that making her believe in herself would have helped her control her powers.
At one point in the film, there comes a moment when Elsa is confronting Anna in her ice tower and shoots her with blasts of ice to send her away. Fearing that an ice blast could hit Anna, and one does, Kristoff shouts to Elsa,
"Don't be the monster they fear you are!"
Although the movie has a story, conflict, climax and a resolution, I personally didn't like the inclusion of too many songs. The song 'For the first time in forever' did last forever! Although the song was about love, it did divert the viewer's attention from the story.
Written and directed by Jennifer Lee the story is loosely based on Hans Christian Andersen's Snow Queen.
Disney had to render Frozen with a different storytelling approach because Andersen's fable was too strong for the younger audience and Disney had to maintain its brand positioning. Moreover, Frozen has an original story and a message of love that transcends viewers of all ages. The messages are embedded in the movie with such clarity that children will easily understand them.
Director Chris Buck, who previously directed Tarzan (1999) and Surf's Up (2007), brings to life all the minute details that really matter. The sniffing sound of Sven, the swishing sound of Olaf walking on snow and the soothing blend of music and emotions does make Frozen a good watch.
Frozen held first place on movie charts in the United States and Canada for the first weekend of 2014, knocking three-time champion The Hobbit: The Desolation of Smaug down to the third spot. Its soundtrack holds the first spot on music charts.
There is no denying that Frozen, with its vivid details and thought-provoking story, mesmerises viewers. However, it did lack the Disney magic on one front — the animation.
The visuals are a blend of computer-generated effects and hand drawings instead of animation that strictly follows either one of these techniques. Yet, the original story, smooth plot, effective characterisation and moral messages makes Frozen a good watch.