If you are reading this, you are part of the 0.1% elect few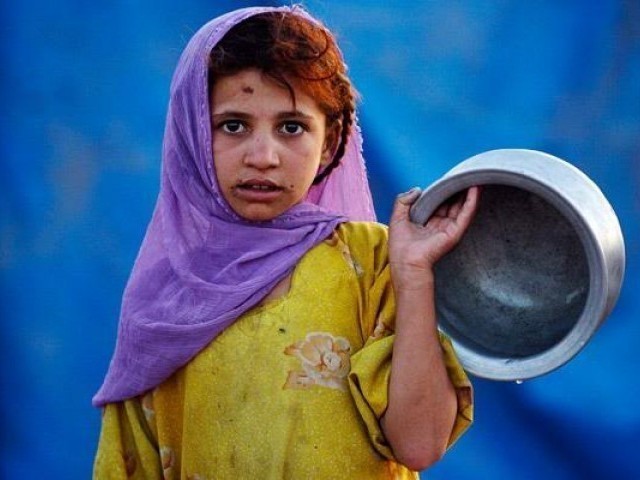 Greetings! If you are reading this blog, you are a part of the 'elect', the fortunate ones in this great country of un-equals.
Let me tell you something more about yourself.
You are able to read in English and hold a conversation in the language and this very ability makes you one of the privileged ones: out of a population of nearly 200 million, only six million Pakistanis are able to afford a daily newspaper and out of this tiny number, a further 60,000 happen to read the English ones.
A strong correlative factor determining your present status is that you went to a good private school in your early years, which now places you in the bracket of the 'upper middle class' in Pakistan. As things are, if you are married, your children must also be enrolled in respectable educational institutions and you have sizeable, immovable property.
A strong chance exists that your children too, once they grow up, will be attending good schools, graduating from top-of-the-line universities from here and aboard and be marrying well.
Do you want to know who you are?
You are the part of the elect that constitutes less than 0.1% of the Pakistani population and the irony is that it was just a matter of fate that you are what you are today. Most of the wealth, education and power are inherited in Pakistani society, since the chances of upward mobility remain scant in our country today. This brings to mind sociologist Pierre Bourdieu's seminal work of cultural capital.
According to Bourdieu, differences in income and wealth continue to play their part in determining levels of educational attainment and achievement in not only the third-world countries but also the advanced industrial ones. This area has been the focus of many sociologists interested in analysing educational stratification.
While asserting the importance of cultural capital, that is possession of the dominant culture of society, as being an important determinant in educational attainment, Bourdieu lays an equal emphasis on the economic capital required in the acquisition of knowledge in today's world. Both are important in their own right and the presence of one is intimately related to that of the other.
So, who are the rest of them? Those more-than-99.9%?
Let us throw you in their world so that you might be able to empathise.
Imagine that you were born in one of the poor tenant families that labour on the fertile cotton strips of interior Sindh. If you are the eldest male child in this household, chances are that responsibilities of your siblings and an ailing parent will prevent you from ever stepping in a school. If, by any luck, you manage to do so, your school might be one that can be rolled in a darree (sheet) at a moment's notice of the district authorities and, the headmaster's austere outlook and formidable cane might be all that you really ever experience in your educational life.
If you are the younger male sibling, education itself might seem a distant reality since not only food but clothes, shelter, life's many necessities and little luxuries of 'golla-ganda' are pooled inside your household. Pooling resources leaves something for all but very little for anyone. If you are a female, you will be lucky to have any expenses incurred on your education at all and the illiteracy rate of 77% for girls in Sindh is ample proof of that.
A healthy body is a necessary precursor to one's concentration and retention levels in class. Both of these are bound to be low for you since your average calorie intake will feature around 1400-1500 a day. Due to the existence of severe malnourishment, there is nearly a 50% chance that you and your children will be stunted in physical growth later on in life.
All this, despite the fact that the southern province contributes more than 70% to the country's Gross Domestic Product (GDP).
The situation will be more or less the same across many of the rural areas and small towns of Pakistan.
Imagine you are one of these children in the rural areas of Kashmir, Punjab, Balochistan or Sindh and then thank the heavens above for making you a part of the elect.
But, ponder a bit more on the following:
Article 25-A of our country's constitution makes it the duty of the state to provide 'free and compulsory education' to all the children aged from 5-16. It is a duty, mind you; not a favour. On ground, however, this fundamental right remains unfulfilled and Pakistan's many governments, from the dictators of yesteryears to the democrats today, remain unable to provide it to even a sizeable majority of the country's children.
Proof: Nearly 27 million children of school-going age remain out of schools n Pakistan.
Who, then, has stepped in to fill the gap?
Now, I am not against the idea of madrassas being a beacon of intellectual light and knowledge in society because I am a keen student of Islamic history. I know they have produced the likes of Maulana Rum, Ibn-al-Haitham, Ibn-e-Khaldun, Ibn-e-Sina, al Biruni, al Faarabi and given to the world its Bait-al-Hikmahs and Nizamiyahs.
However, today they are producing children indoctrinated and steeped in misinformation about their own history, civilisation, culture, religion and more importantly, the latter's eschatological principles (more on that in some later article). And of course, these graduates are more often than not unable to acquire jobs in an industrial economy of the modern nation-state. The madrassas, however, provide students with certain economic necessities such as food and lodging, which alleviate the burden of poverty on their parents' shoulders.
One prediction is in order here: these seminaries will continue to multiply in Pakistani society in its backward areas at the same rate that we see private educational institutions register a meteoric rise in their presence in the country's urban centres.
Unless the Pakistani state, aided by its civil society, wakes up to the reality of inequality which characterises Pakistan today, these parallel systems of education will continue to create periodic fissures in our national make-up, producing two polarised and antithetical narratives and mindsets.
Henceforth, it is time we all realise that Pakistan cannot prosper on the basis of 0.1% of its population being allowed to lead a decent life while the rest are forever banished to an existence of extreme illiteracy, hunger and economic insecurity.
No country has ever been able to survive on such a skewed distribution of resources, both economic and cultural.
Pakistan will not be an exception in this regard.
In a nutshell, although most of us are quite happy with the status quo and want it to remain as it is, since we are fortunate enough to not be on the receiving end, we must realise what costs are involved. In that sense, the state, I and you, who are reading this blog, have a responsibility to learn to share life's many bounties and boons before it is too late, before these are snatched from us by the cruel decree of fate itself.