We're not God, we're just doctors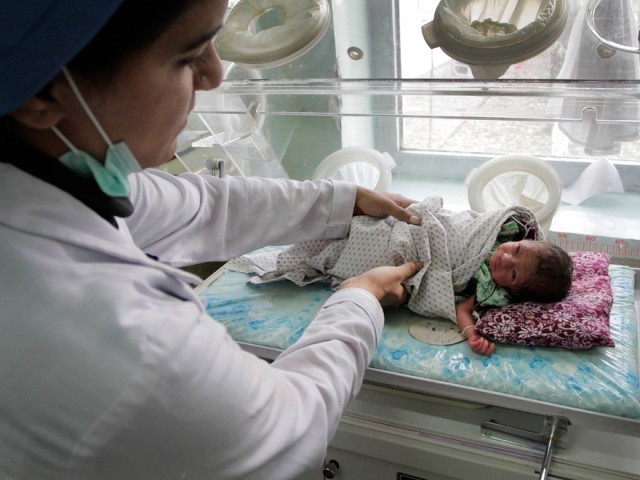 You must have heard stories about doctors or hospital staff giving the 'wrong' injections and blood transfusions which were said to be the cause of death. Although I agree that such tragic mishaps do happen in the field of medicine, I assure you that most doctors would not do anything deliberately to harm a patient.
My maid once told me that her nephew had been admitted into the hospital due to some critical illness. Her eyes widened in fear as she told me the way the doctors applied pressure on his rib cage, almost as if trying to kill him, when according to her his condition was not that critical at the moment.
On probing further, I found out that the doctors were pressing the boy's rib-cage only to perform cardiopulmonary resuscitation in order to save his life.
I was appalled that she was telling me that her nephew had been admitted with a critical illness and that he was not critical when the doctors applied pressure to his chest – all in the same sentence. This shows how unaware and distrustful our public really is.
In another instance, during one of my house jobs, a Canadian family admitted their child to the pediatric intensive care unit (PICU) in our hospital. The child had been diagnosed with Down's syndrome and was suffering from severe pulmonary hypertension. Needless to say, the child was critically ill.
I was on duty as the house officer along with a senior doctor, when the child began to experience difficulty in breathing and started to hyperventilate. Rather than trusting the doctors to help save the child, his father started screaming at the doctors on duty that that he would kill them if something unfortunate happened to his child.
I was shocked because I would have expected more understanding from someone who has lived abroad. Unfortunately, these people may have had brilliant degrees but they lacked the basic skills of etiquette and cooperation. He knew that his child was in a critical condition but instead of accepting reality and appreciating the efforts of the medical team, he began to blame and threaten the doctors.
As doctors, people often argue with us about the administration of intravenous fluid for a child with no visible signs of dehydration. Yes, they have a right to question us in order to enhance their own knowledge, but when their tone becomes accusatory, I feel disheartened as a doctor.
I was talking about this discouragement with the nutritionist at the hospital I work in and she told me about her own experience,
 "Working at The Children's Complex in Multan as a nutritionist has been an eye opener for me. Amna, a one-year-old baby girl, was among the many patients who were victims of malnutrition simply because their mothers believe in age-old myths and wrong ideologies regarding diet.

Although I counselled the mother and told her that her child needed complementary feed, she refused because her mother-in-law had forbidden her, saying that it causes pneumonia. After many pleas and explanations, she did start giving her child the complementary feed but God knows whether she continues it at home where the authority lies with her misguided mother-in-law."
As I listened to her, I felt hopeless because as doctors we face such incidents daily. Obviously it hurts me and my colleagues a lot and does have its impact on our efficacy and morale. But although I often want to escape from such a negative and ungrateful environment, I also think this is the best opportunity given to us to serve humanity since in our small ways we are trying to educate people and improve their lives.
Another friend told us about the negativity for our profession from another angle. She told us about receiving threats from representatives of the government and local bodies. These officials even pass comments like,
"Koi ahsaan thori hai. Tankhowa lete ho us tax se jo hum dete hein.  Nokar ho tum sarkar ke hamare liye."

(You're not doing us a favour. You get paid from the taxes that we pay. You are a servant of the government for us.)
Although these threats and comments disturb and scare us, we still try to do our duty responsibly in spite of working in such an unsafe environment.
I have a humble request to make from people who think that doctors are their enemies.
Most doctors have knowledge and practise and we try our best to restore the health of our patients.  But we are not God. Contrary to what people think sometimes, we are usually not responsible for the death of their loved ones.
Don't we all believe that death is a natural event and it is pre-destined? Then, why are doctors blamed if the patient dies even after they do everything to save that patient?
Believe me, the death of a patient hurts us as well while their survival and revival brings us joy, strength and hope.
Have you ever given a thought to who doctors really are?
We work hard all year round, even on all gazetted holidays often without any compensation. We have to do up to 30 consecutive hours of work without any break. And yet, we struggle on because we feel that this is our duty to mankind. We, as doctors, need nothing from our patients except for their faith and trust. That is our biggest reward.
There are good and bad people in every profession. So, instead of generalising, we should short-list the doctors that malpractice and revoke their license in order to make sure that this profession remains rooted to its noble origins.
So, please believe us when we say that we are maseehas (helpers) and not qatils (killers).
Our aim and promise is to help humanity under all circumstances.