I want to live in a Pakistan where women support women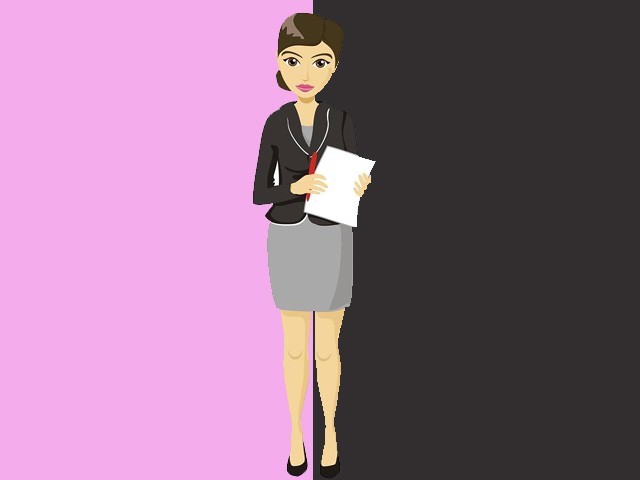 I once had dreams of building a successful career as a legal professional. I pursued this dream all the way up to studying for the Bar-entrance-examination. However, our society expects a girl to get married as soon as she crosses puberty – before she can make any serious effort to pursue a career.
Eventually, I too had to succumb to pressure and tied the knot half expecting a career shift from the court room to the kitchen.
Initially, things worked like a charm and I was blessed with a home that I could proudly term my 'heaven'. Yet I couldn't curb my desire to get out there and work; to have a distinct identity of my own. Isn't it one of the most difficult things to do – to kill your dreams and not give yourself a chance to see them come true?
Thankfully, I was blessed with the support of a husband who understood my need to be more than a homemaker, and a son who gave me immense perspective on life and more strength than I could have otherwise gathered.
Unfortunately, for the majority of working women, killing their dreams becomes inevitable after marriage. Despite living in times of progressive change, women are expected to stay at home, raise children and manage household chores. Women receive very little help from their in-laws, especially the female members, who could share such responsibilities.
For most women, it becomes almost impossible to pursue a career alongside family life. Working mothers further worry about leaving their children back at home and this obviously takes a toll on their performance.
As a working woman, I struggle with all the above mentioned issues on a daily basis, and the only way I managed to balance work and family was with the assistance of all the women in my life who made sure that I fulfilled my dream.
I leave home for work early in the day and return quite late in the evening knowing that my mother-in-law is taking care of my son. Most importantly, she give me confidence that I won't be labelled as a 'bad mother' or an 'irresponsible woman' who is only focused on her career with no sense of responsibility towards family.
When I need support, encouragement and guidance, I have my own mother, sisters and sisters-in-law constantly by my side. This is how I can concentrate on my work while away from my husband and son.
In my experience, this is the best gift any female member of the family can give to women who need support to pursue their careers.  If all women in every household could help each other overcome the barriers erected by society — which rigidly assigns all household affairs to women — many of us would be able to have successful professional lives.
We usually hear people casually stating,
"Aurat hee aurat ki dushman ha"
Can't we prove it wrong by helping one another move ahead in life so people say,
"Aurat hee aurat ki madad kartee hai"

(only a woman can help another woman)
It's a fact that leaving children with paternal and maternal grandmothers and aunts has multiple benefits for children in terms of education. This eliminates the possibility of children going astray while mothers are at work.
If for any reason families are not living in the same house, town or city, why can't female friends make an arrangement whereby four to five friends leave their children with one of their friends who has made a life decision not to work or pursue a career?
Don't get me wrong. I don't promote the idea of women only concentrating on their careers, in fact, I am against it. Work-life balance is of utmost necessity and if any one of them is being neglected, then this is a matter of grave concern.
All I am saying is that a woman should also have the liberty of having a professional life if she so desires and I know it can be done but only with the help of other women.
God has created us in such a way that we cannot live entirely on our own. We constantly need the support of others, be it emotional or physical. This is why we have families to love, cherish and depend on.
In my opinion, the best gift from one woman to another is support and encouragement which allows her to dream and enrich her life, personally as well as professionally.
I have it and I know it's worth a thousand jewels.