Remembering the 'Prince' – Brian Charles Lara!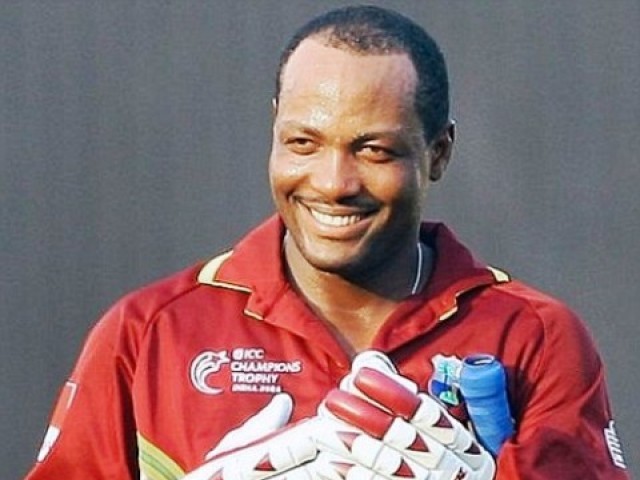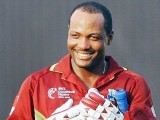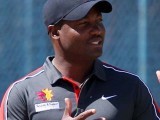 This is how it would happen – all cricket lovers would be hooked to their television sets, analysts would gush out new superlatives and the Caribbean beaches would light up to a string of thumping music. All hell would break loose as Brian Charles Lara, a bat in the cup of his palms, would stride out of the dressing room, sensing a rat on the cricket pitch.  
It would truly be a sight too bewitching for any cricket lover and if it happened to be his day, then even the most skilful of bowlers would smell the dust. Why, you wonder? Simply because Brian Lara was gifted enough to single-handedly take the game away from the opposition. With a strokeplay that came naturally to him, he had set the bar very high.
It was no surprise that anyone bowling for the genius would get nightmares, just at the thought of his deft nudges through the vacant gully or his wrist-full tweaks through the leg-side. The way he would sight the ball to the willow, eyes low on the ground, knees bent, feet as nimble as a rabbit; and his high back-lift thrusting down like a guillotine, would just be the icing on the cake for his fans.
Brian Charles Lara was born and grew up in Santa Cruz, Trinidad, in the year 1969. He was the tenth child in a family of 11 children. Before entering his teens, he was enrolled at the Harvard Coaching Clinic, where he perfected his batting technique. At the time Lara was being schooled at a local Catholic institution. Then, when he was fourteen, his father moved him to Fatima College, one of the most impressive colleges in Trinidad at the time. It was at this college where he matured from being a young, ambitious lad into the go-getter that the world came to know him as.
At fourteen, Lara topped the batting average in a local school competition, amassing 745 runs with an average of 126.16. Perhaps, his appetite for high scores can be traced back to his days at the Fatima College. As a batsman, Lara always exuded patience, but this patience coupled with an innate ability to pulverize even good deliveries, is what gave cricket that brilliant combination that the West Indians had been missing since Garfield Sobers. As time passed, it seemed that Lara's exceptional talents were coming to the fore.
In 1988, Lara made his first-class début for Trinidad against the Leeward Islands. In only his second first-class game, Lara swashbuckled 92 against a Barbados attack containing Joel Garner and Malcolm Marshall.  A decade later, in an interview Marshall still remembered with a gleam in his eyes, the way young Lara had batted with such valour. Hence, Brian Lara's reputation elevated to great heights, earning him a break in the West Indies senior side in the year 1990 at the age of twenty.
Lara's maiden test match against Pakistan yielded scores of 44 and 5. Pakistan's Abdul Qadir recalls the promise that Lara showed in that tour; although young and brimming with confidence, he inevitably ended up throwing away his wicket just as he had batted himself in. However, it was only a matter of time before he was able to tailor his mind to the requirements of test cricket. Tour after tour he lifted his game higher and if the opponent was tough, it was guaranteed that Lara would be tougher.
Then, in January 1993, Lara emerged from being a struggling talent to an imposing superstar at the Sydney Cricket Ground. He smashed 277 against Australia, forcing many analysts to draw comparisons between him and West Indies' Sir Garfield. There were many English tabloids that went gaga over this 'New Garry in Town'. Once on the cricket field, Lara would lift his game to an impeccable measure and his presence was nothing short of an imperialist wrecking carnage, and occasionally hunting almost at will. All over the world, the media gushed over his heroics with the bat.
Even after all these years, I still have a memory of him etched in my mind – the way he emerged from the dressing room in West Indies, all padded up and amidst a flurry of calypso music. Another time, he emerged from an English dressing room and a gentleman, all spruced up, called out from a corner of the stadium,
"This is not a cricketer, this is an artist."
Of course, if he was playing in India, the crowd would erupt in a chant,
 "Lara kya hai mara!"
(Lara, what a hit!)
 Such was his following, that after a time he ceased to be just a West Indian cricketer and became a global brand. All this frenzy was surely the result of a long list of towering performances.
In the summer of 1994, Lara surpassed Sobers' record test score of 365, smashing 375 runs against the Englishmen. That same year while playing for Warwickshire, he scored an insane 501 not-out against Durham at Edgbaston – the only quintuple century in the game's history. A few years later, his 153 not-out against Australia at Barbados would be rated as test cricket's second best century – second only to Don Bradman's 270 in the Ashes test in 1937. It was like the more Brian Lara played, the more records he broke. More recently, in 2004, he scored a quadruple 400 not-out against the English.
Although there may have been better players, no other batsman in the history of the game has exuded such a tall scoring appetite as that of Brian Lara. In a career spanning nearly eighteen years, Lara aggregated 11,953 runs from 131 test matches. His One Day International (ODI) record is equally staggering, with 10,405 runs from 299 matches.
It would not be an exaggeration to say that Brian Charles Lara owns an entire era of international cricket and some of cricket's greatest moments come from him. He was inducted to the International Cricket Council's (ICC) Hall of Fame On September 12, 2012. His field presence, demeanour and awe-inspiring display of batting, have earned him the nick name 'The Prince of Port of Spain' or simply 'The Prince'.
So, if I were ever to meet this inspirational cricketer, all I would say to him would be,
"Sir Brian, it was truly an honour to have watched you in your prime as an international cricket superstar, and those who missed your age have surely missed the opportunity of a lifetime! Although there will always be a great cricketer on the horizon, there can never be another YOU!"