What if Muhammad Amir was guilty even before the spot-fixing scandal of 2010?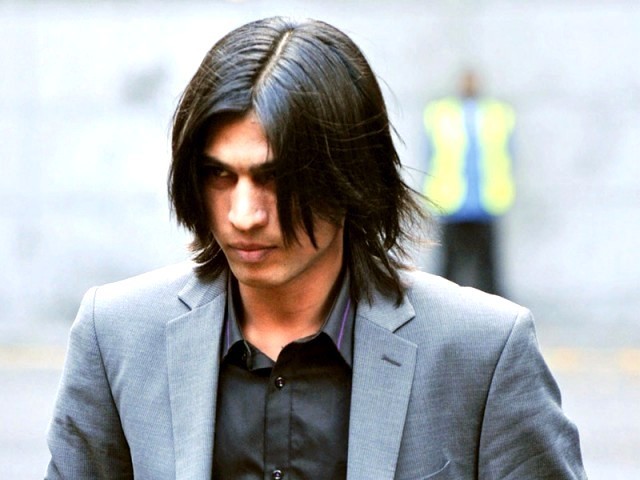 Banned fast bowler, Muhammad Amir is the talk of the town once again. He is young and obviously talented, and so is being missed on the cricket fields but alas, his ban lasts until September 2015. Before the notorious spot fixing scandal of 2010 he could have walked into any team but today, he had to wait even to get into the domestic circuit!
I am not a legal expert, so I am not be equipped to comment on the legalities of the Pakistan Cricket Board's desperation to get Amir's sentence reduced or at least find a way for him to play domestic cricket until the time for his ban lapses. For that purpose, the PCB interim chairman did not only hire a legal expert in England, but went to attend ICC meetings twice to raise the same concerns in front of the relevant authorities.
Many former cricketers and experts are against any concessions for Amir, as they believe that if Amir is commiserated then why not Salman Butt and Mohammad Asif or even Danish Kaneria who has not confessed his crime, like the trio, and is still fighting a legal battle to clear his name of the spot-fixing charge.
The public opinion, however, is divided on Amir's issue. The anti-Amir lot sees him as a traitor whereas his fans sympathise with him. In my opinion, both parties should stick to the rules of the game; the players should abide by rules that have been made to curb malpractices of all sorts and the authorities should apply the rules as per stated.
The regulations drafted by the ICC as well as by the PCB don't allow leniency towards any player, regardless of his talent or age. In light of this, I see no reason for concessions for Muhammad Amir.
There are many cricket followers who believe that the notorious no-balls were delivered under the pressure of the then captain, Salman Butt. Amir did mention, in his interview with Sky Sports, that he was blackmailed and under immense pressure from the bookie etcetera and so he went through with it, albeit unwillingly. This, according to Amir was not easy feat as he was not used to delivering no-balls.
The question that boggles my mind is what were the grounds for blackmail? Had he done something wrong in the first place due to which he was being blackmailed? It is very difficult to blackmail a person who is not guilty of anything to begin with. But what if he is guilty? This question impelled me to dig into Amir's previous record.
Muhammad Amir made his Test debut in July 2009 and didn't deliver a single no-ball in his first two Test matches. He collectively bowled 49 overs.
In the third Test match, he over-stepped for the first time. He delivered only once in 31 overs.
In the following three Test matches, Muhammad Amir was again flawless and over-stepped only twice in 95 overs, but his seventh Test match reveals astonishing figures, in terms of crossing the bowling crease. The match was played against Australia in December 2009 where Muhammad Amir bowled an appalling 13 no-balls!
Post that Test match, until the Lords' Test, he remained steady.
Now although this may all seem presumptuous, but 13 no-balls in one match is not a joke. All things considered, I would like to revert your attention once again to my first question; why did Amir state, in his interview with Sky Sports, that he was being blackmailed?
Is he guilty of something that happened in the past that only the bookie was aware of?
I do not, in any way, intend to accuse Muhammad Amir for anything, but would just like for his case to be scrutinised from all angles possible before any charges are dropped. If he is to be let back on the team, if he is to represent Pakistan once again, then he better be clean.
Until then, I leave you with two questions;
Did something happen in Muhammad Amir's seventh Test match under Muhammad Yousuf's captaincy? Are we missing a big piece to a bigger puzzle? Are there others involved?
Would you allow someone to babysit your child if he/she was convicted for child abuse, albeit only once?