18 memorable moments that define Bakra Eid in Pakistan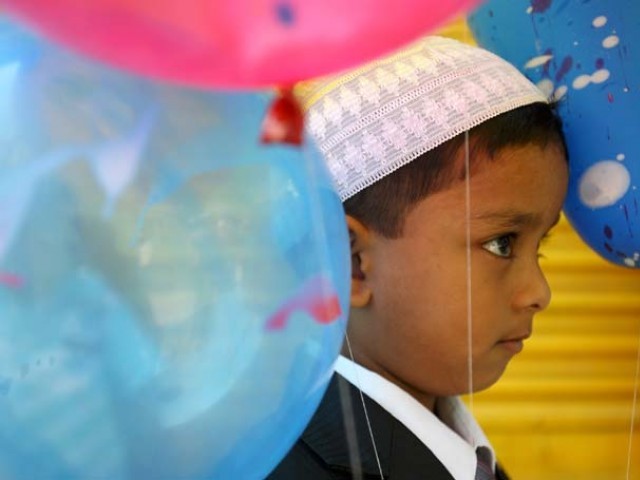 1. Wear new Eid clothes! Take photos of family looking like a cheesy ad
2. Wake up early to go pray at the local mosque.
3. Pray there is no terrorist attack. Keep one eye on the security…
4. Buy a giant balloon for the house after Eid prayers (just because)
5. Exchange the first of 220 hugs with family members and friends
6. Check out celebrity hugs on TV (just because)
7. Line up the butcher(s) — get those knives and cleavers ready…
8. Say a last goodbye to the (temporary) pets
9. The man of the house usually carries out the sacrifice
10. Slaughter…
11. Divide up the meat for storage, distribution, charity
12. Stuff face with fresh kaleji! Yum!
13. Gorge on meat and rice goodness…
14. Run down the street to catch the big camel sacrifice
15. Keep an eye out for beggars roaming the streets gathering meat
16. Keep a watch out for the khaal brigade!
17. Consume a massive, meat-filled lunch and dinner!
18. Visit your remaining (temporary) pet, who will be gone on Eid Day two
Eid Mubarak!