Why ban Skype, Viber and WhatsApp when you can monitor like India and China?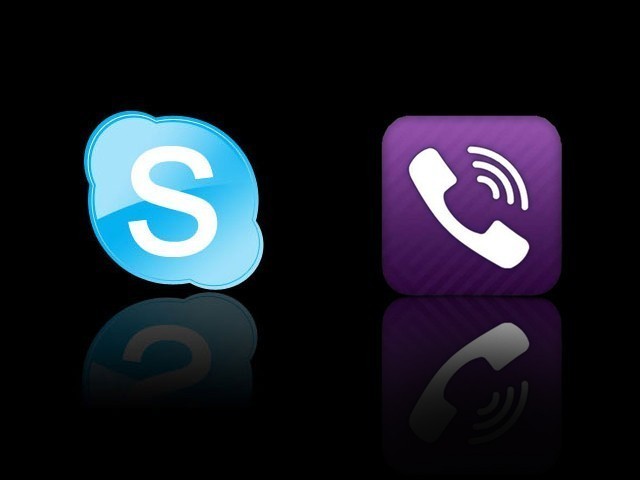 As electronic technology becomes increasingly complex and sophisticated, the internet has allegedly become a breeding ground for terrorists for mobilising their activities.The Sindh government's solution to this menace, without examining any alternatives, is a proposal to temporarily ban multi-platform messaging and video applications including Skype, Viber and WhatsApp.
This comes as another unfortunate move for the general public of the country, especially since other nations have combated similar issues through less drastic means.
A fairly recent incident was the Mumbai terrorist attacks in 2008, after which the Indian government made demands to Gmail, Skype and Blackberry to share encryption keys that could help India monitor communication amongst users for the sake of intercepting potential terrorist activities. The companies initially resisted but India remained persistent, asserting that the companies had previously disclosed encryption keys to western nations facing similar predicaments. India also threatened to pull the plug on the companies' local operations if they did not comply; hence, potentially putting the companies' profits at risk. The companies eventually let the Indian government work in collaboration with them in order to achieve national security objectives.
Today, this phenomenon is not exclusive to India as other governments, from UAE to China to the USA all have agreements with internet companies to assist them with information that could help detect potential terrorist activities. Hence, companies active in the development of new internet applications, clearly understand that their applications may be regulated according to requests by the government.
Thus, providers such as Facebook and Google have an incentive to access and monetise their users' private data for profit-generating purposes. For instance, if you were to receive a message via say, Gmail, from your friend telling you that he was in Istanbul, you might see Google advertising hotels or flights for Istanbul.
Until the recent Edward Snowden scandal, consumers in the US were unaware that law enforcement agencies frequently asked providers via subpoenas to provide data of individuals suspected of terrorist activity. Snowden, an American computer specialist and a former US Central Intelligence Agency (CIA) and National Security Agency (NSA) employee leaked classified details of several top-secret United States and British government mass surveillance programs to the press with the intent "to inform the public as to that which is done in their name and that which is done against them." Snowden's release of NSA material was called the most significant leak in US history by Pentagon Papers leaker Daniel Ellsberg.
The monitoring and regulation process consists of the providers transferring the data and the intelligence agencies decrypting the data through their sophisticated technology and often intercepting problematic messages. Therefore, an efficient mechanism had to be developed through which a government could monitor communication without having to exhaust too many of its own resources.
This, of course, does not mean that catching potential terrorist activity on the internet is easy. In fact, terrorist organisations increasingly use encryption technology or their wit to avoid detection. For instance, weeks before the September 11, 2001 attacks, the terrorists used code language in an e-mail exchange to signal the attacks. The e-mail said,
"The semester (reported to mean 'attacks') begins in three more weeks (September 11). We've obtained 19 confirmations for studies in the faculty of law (reported to mean '19 terrorists for the September 11 attacks')."
However, some programs, such as Skype, are more difficult to decrypt because peer-to-peer communications are more complicated. In order to tackle this problem, countries like China only let such companies enter the local market that are willing to alter their software to the government's liking, so that they can effectively monitor user data and intercept questionable communications for law enforcement purposes. However, this is often considered an extreme remedy since China plays a more intrusive role in regulating the internet as compared to other democratic nations.
That said, most sovereign nations, when faced with the task of monitoring electronic communications, try to strike a balance between a citizen's right to access services and the State's need to overview electronic data for national security. The legislature often develops mechanisms through which data-sharing with providers increases intelligence efficiency without complete censorship of such services. USA, Australia and England have legislated the criminal law enforcement and intelligence agencies to work synonymously for the monitoring and collection of evidence. India revised its Information Technology Act of 2008 and made it mandatory for global companies such as Google and Facebook to appoint local executives for swift intelligence-sharing.
Looking at these international examples, it is disturbing in Pakistan to see such a sweeping censorship proposal on the verge of being approved, without any semblance of public policy debate. A meeting unreported to the public at the Chief Minister House in Sindh led to the announcement of the proposed decision, with the Information Minister merely apologising for the proposed action. Sources also speculate that the inability of the Inter Services Intelligence (ISI) to monitor such data led to the proposal.
Therefore, unfortunately, with no sense of eagerness in sight by the government to unearth possible solutions, the public once again suffers at the hands of an untraceable enemy.
Loading ...