Education in Peshawar: Will free higher education for students with distinctions help?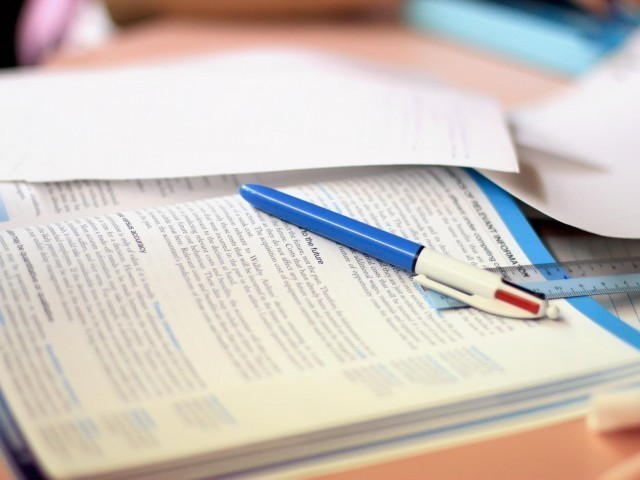 Recently I read that the University of Peshawar will be offering free higher education to students who pass their bachelor's degree with distinction; and this applies to not only Masters but a PhD students as well.
As I scrolled down further, other news stories related to the topic materialised. One of them read "The University abolishes third division as a passing grade in order to improve the standard of education".
I was left wondering whether such a move will even be effective. Should we celebrate? Can raising educational standards be possible with as simple a step as this?
It has become old news now that our educational standards are going down day by day. As the world is advancing technologically and intellectually, people in Pakistan and especially in Khyber Pukhtunkhwa seem to be heading in the opposite direction. There are definitely high achievers who stand out but the majority is suffering and lacking.
So where does the problem actually lie? Can abolishing third divisions as a passing grade at bachelor's or master's level actually help?
Recently, I had an opportunity to interact with women who were undertaking their B.Ed. studies from a renowned university. Logically, if they were doing their Bachelors of Education, it would mean that they must have acquired another Bachelor's degree (B.A/B.Sc.) already and must possess a certain level of knowledge about topics as well as proficiency in the English and Urdu Language, right?
I was thoroughly disappointed after my discussion with them.
For someone in their 15th or 16th year of education, it is completely beyond my comprehension as to why they can't utter a single sentence in either of the languages, even after reading and writing them day in and day out at school.
One of them was pronouncing river as 'rai-ver'; the other one, who had done B.Sc. in biological sciences, couldn't make a clear distinction between an artery and a vein!
I am not joking. It took me two hours to make them understand a topic as simple as active and passive voices and countless other examples. What is even more disappointing is that these women will easily get a B.Ed., followed by a M.Ed. and then grab a government position for teaching subjects like English, mathematics and science to students.
My question is how do they qualify for such jobs and what are they teaching our progeny?
Now, even if the production of third division students is stopped, what about the millions who are already imbibed in the system and are an integral part of it? Numerous projects have been launched to train teachers but we don't see any improvement at all. The teachers don't take the training seriously and do not bother to apply what they have learned in their classrooms. There is just no incentive.
In a country where a majority of the teachers are inadequately qualified and have a sub-par professional attitude, the students also don't bother to work honestly and start believing in the 'write more-score higher' strategy. Thus, thus, focus on quantity rather than quality. There is no uniform procedure of assessment and evaluation and the system, of course, is not flawless.
The syllabus is either unchanged or borrowed from other sources, without any consideration of the cognitive needs of the learners. For instance, in her bachelor's studies, my mother read the same book which my ten-year-older brother did and which unfortunately I, in the year 2008, did as well.
For generations nobody has paid attention to changing and updating the syllabus. And when they did eventually change it, in our province, the text book introduced for English in the matric and intermediate classes had literary ideas and topics which were too complicated and rather unnecessary for this level. The teachers are not qualified enough to teach such material and the result is that they skip everything and students fall back on guides and translations for their final exams.
Also, the mushroom growth of universities in the province is also a new trend, which means that a higher number of degree-holders are graduating every year, but the quality of the graduates is depressing.
What I suggest is that, because it is a vicious cycle, correcting a single step cannot be celebrated much. Destruction should precede construction. The process might be painful but it's necessary. First of all the system should be purged of incompetent teachers. Good teachers then should be polished by trainings and later introduced to a classroom with a sound syllabus catering the needs of the students in particular, and the country at large, in a productive way.
Only then will we be able to get a progeny of students who are up to a certain standard. Otherwise small steps here and there are of no use and mere wastage of time and energy.