Even Oprah Winfrey would have made a better Batman than Ben Affleck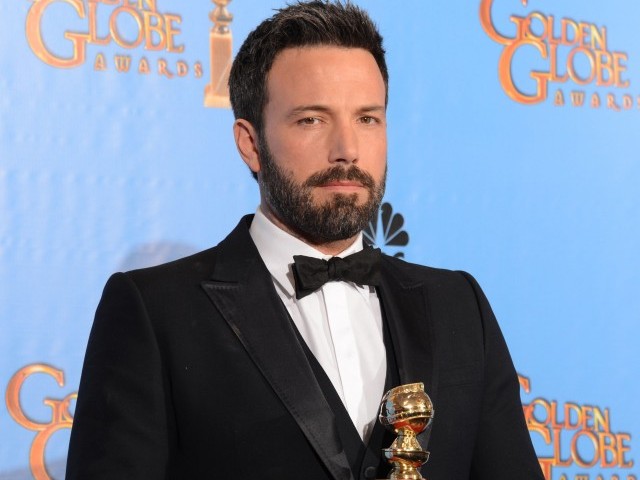 What is absolutely crystal clear after the controversial announcement that two time Academy Award winning filmmaker/actor, Ben Affleck, is going to be the man to don the mask and cowl for the upcoming Batman vs. Superman film, is that the internet never forgets.
Yes, to say that Ben Affleck (Good Will Hunting), after a bright start made some career mistakes, would be to utter an understatement larger than the $27 million rear of his former girlfriend, Jennifer Lopez.
In 2001, Ben Affleck starred in the Michael Bay film Pearl Harbor, which sadly was a bigger tragedy than the actual historic event the movie was based on. Incidentally, it was one of the few times in history that the George Bush administration exercised extreme restraint by not dropping a nuclear bomb on Michael Bay's mansion in retaliation.
Affleck later headlined Gigli (2003) with JLO, a film so bad that it became the reference point for terrible films. Things got worse with his turn as a superhero in the film, Daredevil (2003), where Affleck played the titular role as the blind lawyer Matt Murdoch. Although Affleck's own performance wasn't bad, the film was better enjoyed with the eyes closed.
Perhaps a little like Bruce Wayne in The Dark Knight Rises, Ben Affleck rose from the Hollywood ashes to give his career an incredible transformation. He put in a fine performance playing George Reeves in the HBO film Hollywoodland, where he was highly convincing as a troubled actor, struggling with his waning popularity. George Reeves, of course, was TV's superman.
Starting with the well-received Gone Baby Gone in 2007, Ben Affleck showed that his true talents lay behind the lens, later directing two more critically acclaimed films in the shape of The Town, and Argo.
Unfortunately for Affleck, the internet community went batshit insane at the announcement that he would be the latest to play the masked vigilante, quickly ignoring his latest accomplishments, and firing as many Daredevil and Gigli jokes as possible. Some were cruel, some were sympathetic, but all were mostly hilarious:
In the Ben Affleck version, Batman's parents kill themselves.

— Chase Mitchell (@ChaseMit) August 23, 2013
"man who directed the latest Oscar winner for Best Picture is going to be directed by the man who did Sucker Punch" http://t.co/t8qMGOzWCP

— meeses (@meeses) August 23, 2013
can't believe they cast a rich white guy to play batman

— Andy Levy (@andylevy) August 23, 2013
Spend ten years working your way back into everyone's good graces. Win an Oscar. Then you get cast as Batman, and BAM! You're Gigli again.

— Tim Carvell (@timcarvell) August 23, 2013
Ben Affleck already butchered the Daredevil movie and now he's been cast as Batman??? Some men just want to watch the world burn.

— BANE (@BaneTheBOSS) August 23, 2013
Ben Affleck, don't check the internet today

— Jordan Alexandra (@jalexxandra) August 23, 2013
Other's poked fun at Affleck's on screen partnership with his longtime friend, Matt Damon:
https://twitter.com/TheFakeCNN/status/370925700657991680/photo/1
Personally speaking, I was disappointed with the casting choice. While I am sure that Ben Affleck has the skills to be highly convincing as the conflicted playboy billionaire, Bruce Wayne, I am not entirely convinced that Affleck has the physical presence or the dark aura of his predecessor, Christian Bale, to pull off Batman, a superhero whose shadowy presence is enough to strike fear in the hearts of criminals.
After some thought, I made a list of eleven people who would have made a better Batman than the Argo director:
1. Wes Bentley
2. John Hamm
3. Karl Urban
4. Morgan Freeman
5. Gordon Freeman
6. Oprah Winfrey
7. An actual bat
8. An actual man
9. A toaster oven
10. Any one of the 'Golden Girls'.
11. Kamran Akmal
Some have defended this controversial casting choice by arguing that Heath Ledger faced a similarly negative fan backlash, before handing in a magnificent performance as Batman's nemesis, Joker. While this is true, and Ben Affleck certainly has the talent to surprise us by turning in a memorable performance as the caped crusader, he, unlike Heath Ledger at the time, has to overcome the hurdle of being a far more recognisable actor.
The decision to cast Henry Cavill in The Man of Steel was a smart one because aside from Henry's acting talents, and his Superman like physique, he was a relative unknown, which made it easier to accept him as Superman. Similarly, Christan Bale wasn't very familiar with film audiences, so it was easier to see him as Bruce Wayne in Batman Begins.
On the other hand it could be difficult to watch Ben Affleck play Batman without thinking of Bruce Wayne screaming, 'Haay Aalfred!' in a thick Bostonian accent, or imagining Bruce Wayne digging away with a group of oil rig works on an asteroid heading for earth ala Armageddon (1998).
Perhaps the suits at Warner Bros. are hoping to replicate the success Marvel have had with Robert Downey Jr. as Iron Man, by casting an established star to play Batman.
While I am cautious about Ben Affleck's performance in this new role, I am really excited about the prospect of Ben Affleck directing and starring in a solo Batman film. Clearly, Affleck has a stronger filmmaking pedigree than the Man of Steel director Zach Snyder, who in my opinion is yet to make a completely good film. If Warner Bros. have gained Affleck's services both as an actor and a filmmaker, then perhaps they have shown greater foresight than those of us complaining have given them credit for.
But for now, Affleck has to prove himself as a worthy successor to Christian Bale, who left some fairly deep boots to fill. Does Ben Affleck have enough steel to portray a convincing Dark Knight? Well, if Michael Keaton, an actor who had been known only for comedic films, could do convincingly it in 1989 (Batman), then perhaps so can Affleck.