Dear Prime Minister, please make the right decision on the YouTube ban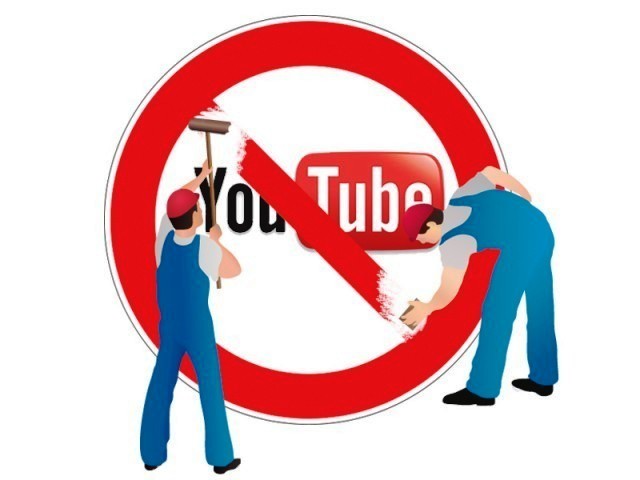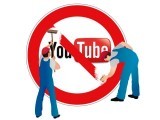 Dear Mr Prime Minister,
Congratulations on taking the office for a coveted third time. The country has once again reposed its trust on you for steering it through these unquestionably trying times.
Your government faces a plethora of challenges. Still, I would like to apprise you of another one that also requires your imminent attention.
Now this might come as news to you, Mr Prime Minister, but in the last couple of years, Massive Open Online Courses (MOOCs) have taken the world by storm. Wikipedia defines a MOOC as:
"A massive open online course is an online course aimed at large scale interactive participation and open access via the web."
Simply put, Sir, this means free education to everyone who is anyone. The only prerequisite is a good internet connection and unrestricted access to the web.
The New York Times dubbed 2012 as the "The Year of the MOOC". MOOCs have also been projected as 'Ivy League' education for all. The quality of content on offer can therefore be judged thereof. Udacity, Coursera, edX and Khan Academy are popular resorts to such content with enrolments in the thousands.
The higher numbers of students are from the United States (27.7%), India (8.8%), Brazil (5.1%) followed by the United Kingdom (4.4%). Needless to say, Pakistan does not feature in this list.
Broadly speaking, this can be attributed primarily to two reasons: Lack of awareness and inaccessibility to the content. Regardless of the category in which one falls, both stand to gain nothing from these ventures.
On ground, Pakistan's education structure is in doldrums. Over 25 million children are out of school. We lack both in quantity and quality when it comes to our education. The reasons are aplenty. Lack of institutes, trained teachers, uniformity in syllabus, funding, outdated curriculum and extremism are just some of the reasons for the present state.
According to an Education for All Global Monitoring Report two-thirds out of school children in Pakistan are girls. All these problems when compounded reflect in a literacy rate of 55%. Pakistan ranks 113 among 120 nations in global literacy rate.
Mr Prime Minister, Sir, countries like Pakistan who straddle in the lower echelons of education empowerment of its citizens have everything to gain from massive free online education. The present moribund state of education can be partly alleviated if online education is utilised effectively and intelligently. But at present, we cannot do so because of a state sponsored ban on sites like YouTube which are at the helm of distributing this material online.
Laptop distributions indeed carry a populist message, but do they really serve the purpose if the means to its most effective utilisation is made unavailable to the masses?
The contemporary ban on YouTube has been in effect since September 27, 2012 in response to blasphemous content hosted by the website. Admittedly, Muslims world over have been enraged by the content and justifiably so. But do the acts of an ignorant few warrant banning a source that is worth petabytes of information?
Surely, there can be a more measured and rational response than the one presently exercised. I would also like to share some facts about YouTube with you Mr Prime Minister. Every day 200,000 videos are uploaded to YouTube. Most of them are by ordinary citizens. Over four billion videos are viewed a day. Out of the total 120,000,000 estimated videos on YouTube 72,000,000 are educational in nature.
Furthermore, there are 120 channels currently on YouTube education divided into four categories: primary and secondary, educational, university and life-long learning. YouTube also hosts the major chunk of MOOC videos.
YouTube's main revenue generation is through advertisements on its videos. The larger the number of views per video, greater is the revenue generated for YouTube. However, Pakistan does not list in the top countries with most videos watched per user. The top slots are occupied by Saudi Arabia, USA, UK, Turkey, Hong Kong and Singapore where the videos watched per viewer is in the range of 150-300 per month. It can be safely concluded that YouTube's revenue generation across Pakistan's niche market is significantly less than the countries previously mentioned. Therefore, if the reason ascribed to YouTube's ban is inflicting revenue losses on the tech giant then that is naivety. Also, if the purpose was to lodge a protest, then that too has been done so adequately. The matter appears in a stalemate and should be resolved at the earliest.
YouTube offers a localised version of its global version in 49 countries. The localised version adheres to the laws of the particular country it is operating in. Additionally, it offers content tailored to the people of that demographic. In countries like Pakistan where there is no existing arrangement with the website to offer a localised version, the people access the global version of YouTube. Therein lies the solution to our problem.
Sir, you are fully cognisant of the fact that traditionally education has never been among the top priorities of our country and this trend continues relatively unabated. In fact, we are seeing an extension of this attitude in the digital world as well. The key question here is that, why as citizens of Pakistan should a major chunk of the internet using population be deprived of access to something that is quintessentially free and whose quality is far better than that on offer to the majority of the students in Pakistan?
Pakistan needs a new generation of entrepreneurs and technopreneurs to revive a flat economy. Knowledge gained through platforms like the various MOOCs and YouTube can play a substantial role in laying down the foundation for such a future. All sorts of knowledge is appreciated but it is the practical knowledge that is rewarded, and that is what people seek from these resources.
Mr Prime Minister, we the students, teachers, researchers and budding entrepreneurs look towards you in the hope that you may make the right decision.
Respectfully,
– A citizen of Pakistan