Being a woman: Why does marriage equal lifetime security?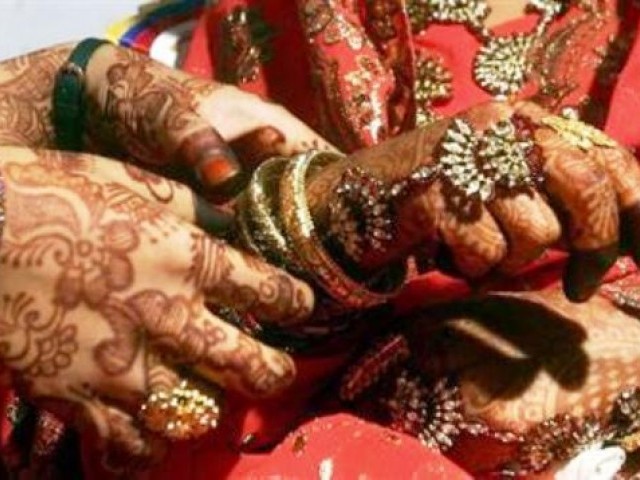 "You'll be left alone, to rot in a corner of the house owned by your brothers and their families."

"There's a time when you're wanted, and it doesn't last long."

"People will ask questions like why our 'peghla lur' (young daughter)' is still not taken!"
Are you familiar with such statements? No? Unfortunately I am.  And so is every other girl of my area who is in her mid-twenties, educated …. but still not 'taken.'
I remember the time when I passed my Matric exam. I had aimed to study at the best college of the province and I somehow managed to fulfil this dream. I had never seen it before, only heard about it- from no one else but my parents. They were the only people to give me dreams, make me ambitious and then put every effort to help me make my dreams come true.
I belong to an area where the optimum education for most of the girls is till the Matric or Intermediate level; I was given the opportunity to study further.
From books to clothes to travelling to the other town and back, from admissions to exams to interviews, provision of good education is not an easy task. Not only in terms of money but also in terms of security. It involves great courage and faith for parents to send their daughters away. It is a big responsibility especially  in our society where gherat (dignity) starts with matters related to women and ends there too; where the educated or professional women are not given the equal amount of respect as those wrapped in a shawl and sitting near the hearth are given .
Anyway time passes…
Now I'm a graduate – more confident, energetic and ambitious.  Time, education and good teachers have given me a different perspective, a broader vision, spirit to do more and go further. Opportunities for a brighter career and a better future lie ahead of me. I aim to get a good job and secure a scholarship for my further studies to make the dream – which my parents and I had seen together come true.
However, something blocks my way: proposals for marriage.
Suitors of all sorts … a successful cloth merchant with daily income of Rs10, 000… a UK return guy who had to come back as they won't extend his visa but he has that UK tag… HR officer in a local NGO….  An MBBS doctor ….
And I keep on begging and saying,
"But, I need a little more time to complete my education."
Parents when they grow older, become more insecure and impatient. They won't listen to the girls and force them to accept one of the proposals –this coercion is an emotional one: showing an ugly picture of the future of a single woman;  complaining about the social pressure; arguing that no matter what, her final destination is the Kitchen; convincing  that the satisfaction of a happy husband and children is far more than personal fulfillment through education and achievement;  moaning the questions raised about the honor of the family believing she doesn't get married because there is some "problem " with the  girl; and the most important one – education has ruined her mind and she is no more a family-woman.
Call it love, or fear, or concern, or respect, or any other emotion – it can make the girl yield to the wishes of the family. So I give up. As I leave my home behind heading to new life, I leave my dreams and ambitions along with my degree and transcripts in a file up in a shelf of my father's cupboard. I will become a wife, daughter/sister in law, mother and everything else – but what I ever wished to be.
However, what pains me is that why can we not dare to get out of the typical social structure? WE give our daughters dreams, but then we are the ones who stand in their way. Why don't we let them complete their education, when we set them on the road to education, why do we give-up in the middle?
Why are we scared of the future? Why do we think the only secure future is one with a husband?
Why don't we trust that women are individuals and can manage themselves as well, when properly educated? Why do we force them to marry men who are not intellectually on the same level as them? When we allow them everything till they are about 24-25-years-old why do we suddenly become misers when allowing them two or three more years? Why is a woman at the age of 28/29 years socially old when physically and biologically she is perfectly young? Why do we fear that an educated woman won't fit in the family just because she won't blindly obey what she is asked to do? Why do we forget to understand that education makes a woman a more understanding wife, a more sensible mother?
We need to re-address our codes and values and remove the confusion in our minds that education does no harm to women; it does not upset the family structure nor does it poison the minds. If we enable the women to question, understand and rationalise things then we should trust their judgments, dreams and decisions too.