Federer, Nadal, Djokovic or Murray, who will win the US Open?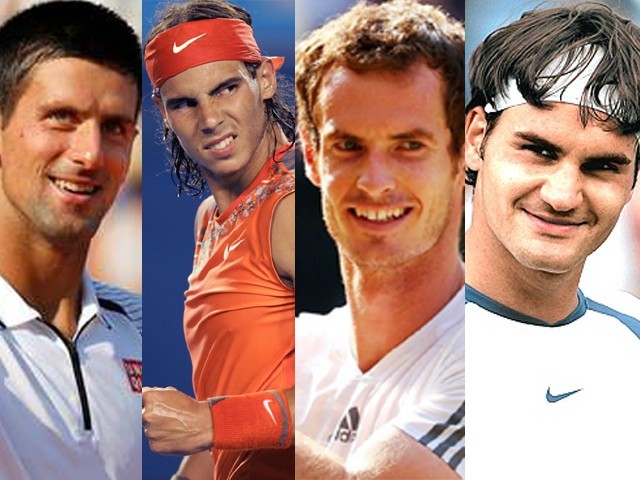 As the tennis season nears its conclusion, attention turns to the boisterous city of New York, home to one the most unpredictable Grand Slam events – the US open Championships. Rapper Jay Z called New York the concrete jungle where dreams come true. For the tennis elite, the two weeks of the US open in New York is indeed all about chasing their dreams.
The big four players of the tennis world, Federer, Nadal, Djokovic and Murray are the usual suspects for this year's US open crown. However the dynamics inside the big four are changing. Djokovic has hung on to his world Number One ranking, despite not winning anything since Monte Carlo in April. Meanwhile, Nadal has racked up four Association of Tennis Professionals (ATP) 1,000 titles including the Montreal, Cincinnati double. Murray has established himself as an integral part of the big four after finally becoming the first Briton in over 70 years, to win Wimbledon. Federer though, finds himself in unfamiliar territory. Ranked at a preposterous number seven, this may be his worst season yet. However, if there was a bet to decide which player had the capability of turning the game around completely in a fortnight, I would put all my money on Federer.
Barring Wimbledon, Nadal has been unstoppable since his return in March. Leading the ATP race to tour finals in London with a whopping nine titles, Nadal is still unbeaten on hard courts this year, a surface once considered his weakness. More significantly it seems that he has finally solved the riddle posed by Djokovic's seemingly perfect game. He has won five of the last six matches against Djokovic including four finals. The recent victory against Djokovic at Montreal was a master class performance. Nadal relentlessly pounded the Djokovic forehand until it finally yielded. While the Nadal forehand cross court is countered by arguably the greatest shot in tennis, the Djokovic backhand, Nadal has a clear advantage when duelling with the Djokovic forehand which can leak errors. This was glaringly evident in their latest battle at the Rogers Cup semi-final.
If Nadal continues to play with an aggressive approach and not revert to his clay court game, he will be a strong contender at the US open.
Nadal, however, has not played Murray since Tokyo in 2011 and, in my opinion, this will be the match up that will decide who wins the US open, irrespective of whether it happens in the final or not.
I always thought of Murray as an overrated version of Tim Henman. Always getting really close in major championships, Murray constantly seemed to find himself on the wrong side of the genius of Federer, Nadal or Djokovic. However, in the past 12 months he has answered his critics emphatically. Hard court is Murray's favourite surface and there is no question about his motivation to defend his US open crown. For Murray, the results at the North American hard court season before the US open mean little, as he had poor showings at both Cincinnati and Montreal before going on to win the US open last year.
Andy Murray in my opinion is the player to beat at the US open this year.
For Nadal, the biggest threat is not Federer or Djokovic, both of whom he has dominated in the last two years; it is Nadal, who is prone to lose unexpectedly to lesser known players in the Grand Slams outside the French open. The last two editions of Wimbledon, the US open in 2009 and the Australian open in 2008 are pertinent case reports in this regard.
I would bet on Nadal winning against either Federer or Djokovic should he get past the earlier rounds. However, for Nadal the greatest test would be Murray. The amazing tactician that he is, Nadal usually takes some time to figure difficult opponents out. It took him three years to finally beat Federer on grass. It required a lot of time and effort on his part before he started beating Djokovic regularly again. Nadal has not played Murray in a very long time. Meanwhile, the Scot has elevated his game to a whole new level. I think Nadal will be very surprised by Murray's improved ground strokes and lack of errors. Despite the aura of invincibility around Nadal at the moment, Murray in my opinion is likely to have the better of Nadal, should they meet at the US open this year.
My odds are with Andy Murray successfully defending his US open crown. Nadal would be a close second. Regardless of the result I am sure we are in for some amazing tennis!