Batman vs Superman: Please don't mess this up, Zach Snyder!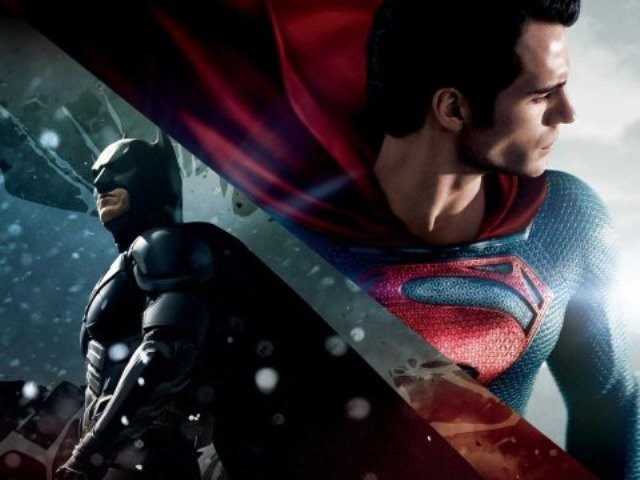 As compared to Marvel's well-oiled presentation at the San Diego Comic-Con (SDCC), the official announcement by filmmaker Zach Snyder for a sequel to Man of Steel seemed just a little hastily put together.
In the end though, the lack of refinement mattered for little, as Snyder, in one nerdgasmic move, upstaged the rival company's presentation on their sequel to the highest grossing superhero film of all time. That's no mean feat, especially considering that Man of Steel (MoS) earned mixed reviews, and in terms of box office exposure, earned nearly a billion dollars less than The Avengers.
As you may be aware, last weekend, Zach Snyder surprisingly took to the stage at SDCC, announcing a sequel to Man of Steel for 2015, quickly creating excitement amongst a packed audience. Here, when coming to the actual theme of the film, Snyder had the following passage read out by MoS actor Harry Lennix:
"I want you to remember, Clark [Kent – Superman's earth name], in all the years to come… In your most private moments, I want you to remember my hand at your throat. I want you to remember the one man who beat you."
Those in the audience who recognised the passage from Frank Miller's Batman: The Dark Knight Returns immediately began shouting and screaming, scarcely able to register what Snyder was indicating.
Then the lights went out.
To the excitement of the fans, the Superman logo suddenly whirled on to the large screens in the hall. Next, leaving everyone in the audience screaming in sweet geek pleasure, the Batman logo quietly superimposed itself on the Superman logo, forcing the excited SDCC panel moderator to ask the joyful crowd,
"What the heck was that? There are no words, you guys…"
Later, Warner Bros officially announced that the Man of Steel sequel would feature both Superman and Batman together for the first time in film history. Confirmed by writer David Goyer was the news that the upcoming Bruce Wayne/Batman character would not be played by Christian Bale (The Dark Knight trilogy), and it was also established that this would be a different interpretation of the character from that of Christopher Nolan's universe.
Personally, I am pleased by Warner Bros' decision to reboot the Batman character, for a wide variety of reasons. That fact is that Nolan's Dark Knight trilogy was fantastic and set a nearly impossible benchmark in the superhero genre, and to allow another filmmaker to use Nolan's Batman would be to risk sullying the Dark Knight trilogy, especially if the new films aren't well received. At the very least, we should be able to revisit the Dark Knight trilogy as a separate entity. One should keep in mind that bad sequels can hurt the legacy of the original films, with The Matrix, Jaws, and Robocop as examples of good films remembered for bad sequels.
Rebooting the Batman character also allows Warner Bros to better shape an extended DC Comics universe. Rumours are already spreading that in the works is a film starring the super fast superhero, The Flash, with eventual plans for a Justice League film, featuring other super powered characters such as Wonder Woman, The Green Lantern, and as hinted from Man of Steel, Booster Gold.
A realistic interpretation of Batman such as Christopher Nolan's, doesn't fall in line with these characters. Furthermore, in The Dark Knight Rises, Batman barely defeated Bane, who wasn't nearly as strong as he was in the comic books, so it is difficult to imagine Nolan's Batman being valuable in a world of super humans.
In other forms of Batman fiction, such as the graphic novels, when facing superhuman foes, the Dark Knight is often beaten in physical contests before eventually prevailing through the use of his wit, his huge arsenal of gadgets (including those on his utility belt), as well as through his high flying martial arts skills. This is the interpretation of Batman that can hold his own in a world with godlike beings, a character who can use his grappling hook to quickly zoom between the streets and peaks of Gotham City almost like Spider-Man. That certainly isn't Nolan's Batman, who is less of a high flying martial artist, and more of a brawler.
Also consider that Nolan's Batman gave up his fortune at the very end, eventually donating his home to orphans. On the other hand, the Batman in The Justice League owns a space station, 'The Watchtower', which is used as a base of operations by his team of superheroes. How would that be explained if Snyder adopts Nolan's Batman? Would Christian Bale work towards The Watchtower by first kicking out the orphans from his home?
"Do you want me to ***** go trash your lights, orphans? You are trashing my scene!"
Reinterpreting the Batman character also allows for the appearance of the numerous fantastical Batman villains who simply couldn't have appeared in a realistic universe, such as Killer Croc, Solomon Grundy, Poison Ivy, and Mr Freeze.
As for who should play Batman, I think it would be difficult to top Christian Bale, but my vote is for the talented Arnie Hammer (The Social Network), who looks the part of millionaire playboy Bruce Wayne and has the strong Batman chin. Of course, he would certainly need to go through some physical training, though interestingly enough, he was cast as Batman once!
What is most appreciable about Warner Bros doing a Superman/Batman film before an actual Justice League film, or an obligatory Batman solo film, is that it reintroduces Batman without the clutter of other characters, yet keeps the character fresh with the dynamic of the last son of Krypton as a possible antagonist. With Nolan's films fresh in our minds, another origin story would be pointless. Something else to appreciate, especially as a DC fan boy, is that Warner Bros are ignoring Marvel's Avengers blueprint, by introducing characters more organically on screen.
Regarding the narrative of the Superman/Batman film, while the script is still being penned, I feel that the movie will deal with the fallout from the devastation in Man of Steel, where Kal El's traditional nemesis, Lex Luthor, will lead the charge against an alien who is a possible threat to mankind. Here, the extremely powerful businessman's evil motivations will be shown under his seemingly well-meaning public stance against Superman, and it is here that Bruce Wayne's character will come into play. Bruce, who like Lex is a business tycoon, may initially align resources with Luthor, even acquiring kryptonite, in case Superman needs to be stopped.
Superman and Batman have had some fantastic stories in graphic novels, with both superheroes sharing a thirst for justice, yet unable to agree on execution of said justice. The ability to play the morale stances of these two icons against each other can result in some fascinating narratives, and absorbing character development.
My biggest worry with this upcoming Superman/Batman film is that the man in charge, Zach Snyder, is yet to make a completely good film. His best work was probably Man of Steel, which was a bit like a cracked diamond; when it was good, it was brilliant, yet it also had some poor elements of filmmaking, especially towards the overly long latter half, which should have been sent back to the editing room.
Like Kal El himself, Man of Steel often felt like it had two fathers, in the shape of Chistopher Nolan and Zach Snyder, giving the film a disjointed feel. With reports that Snyder has more control, as Nolan understandably wants to avoid another Batman project, perhaps Snyder can make the exact film he envisions.
Hopefully that's a good thing.
Creating a film involving not one, but two rebooted iconic superheroes is a huge responsibility, and if this film doesn't fly, it could be a super disaster for Warner Bros, potentially killing the Batman franchise like Joel Schumacher's Batman and Robin (1997), until Nolan revived it eight years later.
So here is a sincere message from fans of the DC universe: Please don't mess this up, Zach Snyder!
Read more by Noman here or follow him on Twitter @Pugnate