Operation bring back Mohammad Amir: Bad idea!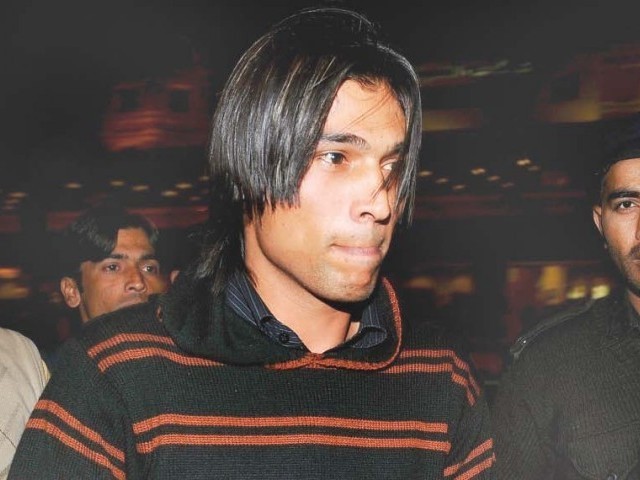 The summer of 2010 was indeed a horrifying one for the Pakistan cricket team and its fans all around the globe. Three Pakistani players were accused of falling prey to the evil of spot-fixing in the fourth and final test match between England and Pakistan at Lords. To add to the despair, these players were key members of the Pakistani squad; Test captain Salman Butt, swing sensation Mohammad Asif and boy wonder Mohammad Amir.
After sufficient proof was provided against them, the guilty cricketers were punished severely in the form of jail time and a ban from playing all sorts of competitive cricket. The length of the bans and jail time differed for each player, Butt being handed the heftiest one; a decade long suspension and two and a half years in prison.
Amir was punished leniently compared to the other two, being banned for five years and sentenced to six months in juvenile prison. The reason behind this 'not so severe' punishment was the fact that unlike the other two players involved, Amir pleaded guilty and accepted all of his wrong doings. Also, being only 17 at the time of the crime, many supported Amir, believing that he wasn't mature enough to handle the situation and was dragged into the mess. He had the sympathies of many cricket-watchers for no one enjoyed the sight of a talent of his calibre go to waste.
Three years down the line, the Pakistan cricket team has been clear of all such controversies and has gelled very well as a unit. However, recent times have not been very fruitful as far as Pakistan's batting is concerned. An extremely dismal batting display in the Champions Trophy this year has received heavy criticism. Pakistan failed to score more than 170 runs in all three of its games, due to which the team failed to win a single encounter in the tournament. After being the first team to get knocked out of the competition, it is safe to say that Pakistan is currently experiencing its lowest ebb as a batting unit.
After ridicule of such magnitude, change is always imminent.
That said, change and Pakistan cricket don't always go well together as former talk show host Najam Sethi was appointed the new chairman of the Pakistan Cricket Board (PCB). Before heading out for his first ICC meeting, Sethi stressed on the fact that he would discuss the topic of reducing Mohammad Amir's ban. Sticking to his word, Sethi discussed the matter with the officials of the ICC which resulted in positive feedback. Currently, the ICC is looking into the matter and the pacer could well face a relaxed punishment compared to before. Amir could possibly be allowed to use PCB training facilities, which is a very optimistic start.
These recent developments have been received in a positive light by Pakistan cricket supporters. However, in my opinion, the Amir issue should be left as it is and any efforts made to reduce his ban are useless. My statement is subject to much criticism; however, I believe I have enough justifications to back it.
Pakistan cricket is currently experiencing a batsman drought. Mohammad Amir is a prime bowler and is most definitely not the answer to the cricket mad nation's batting woes. Bowling has always been Pakistan's strong suit and current bowling standards are well above par.
In my opinion, the goal here is yet another ploy to blind the Pakistani cricket fans by making an effort to bring back a former superstar and ignoring the real problem.
Having no answers when questioned about the below average batting, the PCB has shifted focus to Mohammad Amir's case. The condition that the team is in, supporters tend to wait eagerly for news regarding Mohammad Amir's future, believing that his return is the solution to Pakistan's recent fiasco.
Not only is this struggle strategically incorrect, it is also wrong on moral grounds.
Ever since the 2010 summer, spot fixing has become a major threat to clean cricket. Just about a month ago, three Indian players were involved in a spot fixing scandal in the Indian Premier League. The cricketing world is going through dark times, and the last thing it needs is a reduction in the ban of a player guilty of spot fixing. Such an act would not only set a bad example in the Pakistani dressing room, but for all competitive cricketers around the world.
I respect Amir for coming clean and wish him the best in his future endeavours; however, I believe he must serve his complete ban if he wishes to wear the Pakistani colours again. Only then can he become a role model for future cricketers and an ambassador for the sport against spot fixing. Cricketers must know that the punishment for such immoral acts is very harsh, in order for the spot fixing stain to be entirely wiped off.
As far as the betterment of Pakistan cricket is concerned, I strongly believe that the PCB should address the real issue, which is improving batting standards.
Possible solutions could be the appointment of a long term qualified batting coach who can groom raw batting talent into dependable batting strength.
Another productive move could be brought about by sending Pakistani batsmen abroad to play county cricket. This tactic has worked enormously well for bowlers in the past and I see no reason for it not to help our batsmen.
Read more by Behram here or follow him on  @Behram22