White: celebrating unity and more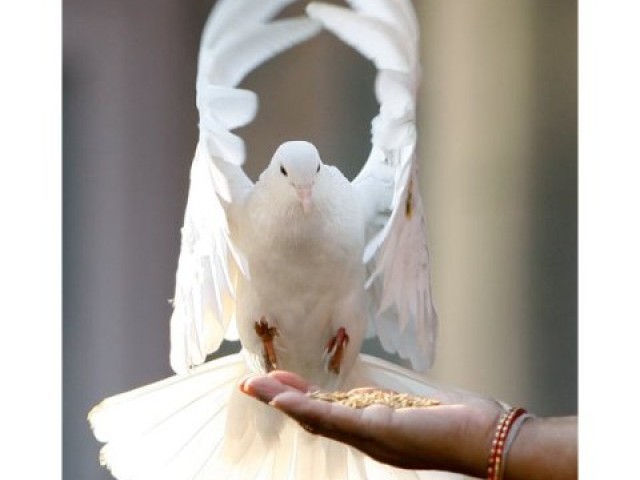 Dull, meaningless and unnecessary is how the colour white is generally described. Some even go as far as to negate its status as a colour.
Opinions about the colour are each individual's personal choice, but the importance of white is so immense that it can hardly be dismissed as a waste of space. Contrary to popular belief, white is not the absence of colour; rather it is the amalgamation of all the colours and theirs hues that we come across in a lifetime.
Perhaps, it is the result of rote learning prevalent in our system of education, but we seem to have forgotten one of the most astonishing discoveries of science: white light.
In layman terms, it is simply known as light, the phenomenon that enables us, among many other things, to see our surroundings with clarity. It is only when we see this white light through a prism that we realise the spectrum of seven combined colours and their shades; red, orange, yellow, green, blue, indigo and violet.
Imagine the world without white light. An extremely jumbled assortment of colours would hit the eye, making our surroundings impossible to discern. The whole purpose of our sense of sight would be rendered useless, for there is only a certain limit of chaos that a living organism can withstand.
White is the colour that eases the strain on our eyes. If a room is painted white, it gives the illusion of being more airy and spacious than it really is.
White is the soothing beauty of moonlight that calms our vision after the fiery molten glow of the sun.
White are the lilies that promise eternal loyalty to a beloved.
White are the leaves of a notebook, symbolising a fresh start and new ideas to fill in.
White is the dove that is a harbinger of peace, a factor desperately missing in the trivial and gigantic wars fought each day.
White signifies healing, a colour dominant in medical care centres.
White is also the colour of mourning, wherein, we realise the true value of the souls that have departed the world.
If we claim that the colour white has no substance, then what colour do we attribute to a mother's milk, nature's wholesome gift to a child?
Read more by Aamna here