Please ask my brother not to wait for me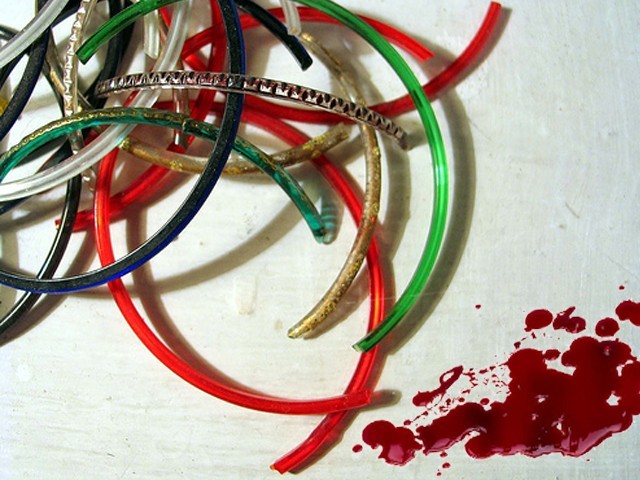 I woke up in the morning feeling as lazy as ever. As I walked out of my room, my mother welcomed me with a beautiful smile. My very own superman dad, who clung onto his tasbeeh tight and wore his Sufi hat proud, reached out to my forehead and gently kissed it. My mischievous younger brother stuck his head out of the sheets, that he was neatly placed under, and said,
"You should not go to university once a year at least, the teachers have a right to be happy as well, you know!"
I rushed to get back at him but as always my elder, cheerful brother had his back.
Although, brushing one's hair and tying it is a normal ritual in a girl's life, I somehow manage to conveniently forget how to do it when my mother is around. She does it so well; she is my very own hair stylist!
While getting groomed and pampered, I heard a shriek from the kitchen. It was my elder sister- just being herself as she yelled out,
"You have to eat breakfast before you run off; it's not good to go out without breakfast."
Because it's Quetta, you can't really go out alone. Even up to the bus stop where the university bus arrives, despite it being at end of our own street, my brother accompanies me with a full squad every morning. I enjoy this routine, I find it encouraging and heartening.
Moreover, I receive this special treatment because I am the only girl from my community currently pursuing her education (at the university level). My family has made a lot of sacrifices for this to happen and has faced immense criticism for deviating from cultural norms and traditions, but I am happy.
As I walked into the bus, I was greeted with hugs and kisses by my friends. The aroma of perfumes and scented, colourful lipsticks filled the bus. I was wearing a set of bangles that were gifted to me by my sister and everyone loved them.
We talked and laughed as the bus trudged along.
Soon after, we arrived at the university. I enjoy being at university, it has always fun and a gives me a great sense of accomplishment. Since my university is the only women's university in the province, you come across all sorts of girls. The different cultures and backgrounds of my class mates make it even more enjoyable; a real holistic learning experience.
Additionally, it was a Saturday.
Which meant fewer classes, more energy and a whole lot of fun!
The day flew by…
Now, it's time to leave university; it's time for the bus to take me home. My brother awaits my arrival at the end of the street, as does my family on the dastarkhwan (cloth) because they don't eat without me.
The girls rushed towards the bus, since it is a first come first serve. However, lucky for me, I never had to worry about this. My friends were always kind enough to save me a seat.
—————————————————————————————
We are in the bus out of the university, somewhere along a broken road…
I hear a huge blast. I rise up with the sound and get thrown back on the ground with a loud thud.
Now, I see my broken bangles painted red in front of me. This might be my own blood. I tried to cry, believe me I tried but I just couldn't…
I struggle to breathe.
I can't see anything.
The smoke engulfs me.
As the black smoke thickens around me and finally engulfs me, my only concern is that I will not reach home on time.
Can you ask my brother not to wait for me at the end of the street?
Or, at least ask my family to have lunch without me because I won't make it?
Could you please, please do that for me?
This post originally appeared here
Read more by Qaisar here or follow him on Twitter @qasirroonjha