Thinking big at a small age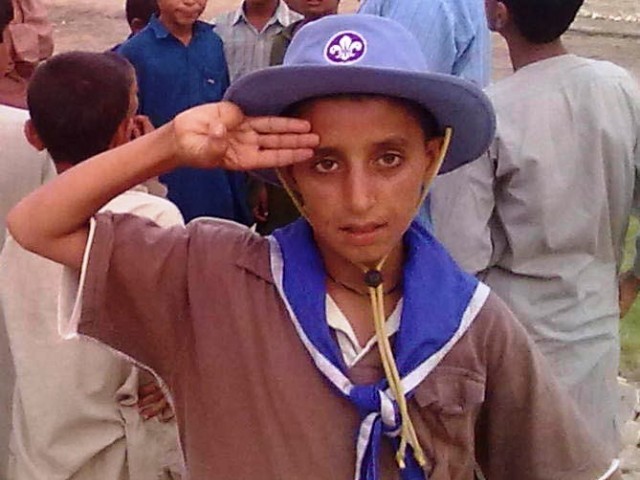 It was the eve of August 22, when I was at a tent village established by the Scouts in Khairpur. I was reporting from the district as well as volunteering with the Scouts. As I was talking to the IDPs, inquiring about the facilities, one woman said that though they are being supplied with food and shelter, they don't have any money.
Suddenly, a boy standing at a little distance jumped in: "Allah saved us from the floods, we have been brought here, we should be thankful." This was how I met 11-year-old Ali Haider, a high-spirited, confident and slightly blunt flood-survivor from Thul, Jacobabad.
It was astonishing to see so much wisdom in a boy his age, a student of grade three. Over the days, I got to witness how he became an example for the other people living in the camp. The people living in the tent village had lost their homes and livelihood. But with his positive attitude, this child helped them realise that all is not lost yet, that there are things they can do to improve their lives, even in this situation, and extract happiness. For instance, becoming a team leader of sorts, everyday he gathered together other children his age, and sometimes those older, to collect garbage and throw it in the bins placed around the camp.
As in-charge Scouts, I recruited him in the organisation and he was one of our most active members. With his exuberant personality, Ali inspired other children at the tent village to take part in activities and chores.
Ali is only 11, but he taught me to recognise and value the good in difficult situations, and most significantly, the importance of holding on to hope. We need people in the country to see the world through his eyes. Ali has proved we have many hidden leaders. We need them to take more prominent roles.