The home advantage: What is Pakistan missing out on?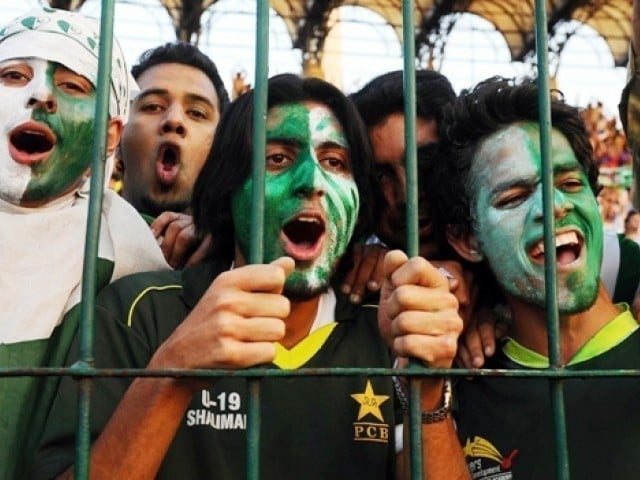 The concept of 'home advantage' in sport is often under played. Many might not be aware of the difference that it makes whether a team is playing at home or away, however, to put it simply – it makes a huge difference. Sadly, our cricket team has been playing without this advantage for the past four years.
On average, a team wins more of its matches at home in every sport.
MS Dhoni, as of 2012, had won at least 89% of his Test matches at home and around 33% away. Such differences in home and away records are across the board in cricket. There is no captain in the world that has an away record even close to as good as his home record. Home advantage in cricket is more vital than one might think.
When a team plays at home, it is playing on familiar turf; it is playing on its territory. There is a sense of ownership and a sense of belonging. Sports is a tribal affair, and any other team playing on their land is inconvenienced and is in for a hard time. The home team knows the conditions of the playing field inside-out, and they certainly use them to their advantage. And it is a colossal advantage – one that our cricket team is missing.
One of the most significant factors is the crowd, which acts as a twelfth man. It cheers its players on, pushing them to go that extra mile. The players work harder, run faster, giving their 100% or more. They verbally shake the visiting team, heckle and boo them, draining their confidence and magnifying each and every weakness that they make. They chant the team's songs, constantly reminding the team that they are always there for them.
There is a reason why Sir Alex Ferguson, in his retirement speech, told the fans that their job was to forget him as the boss, and shift their loyalty to their new manager and support his team. It is no coincidence that India, a team that attracts the most cricket frenzy fans in the world, have the best home record in the world.
Pakistan needs home cricket.
The Pakistan cricket fans in United Arab Emirates (UAE) that go and support team Pakistan might be our second best option, but they are not our home fans. UAE is not Pakistan, and Dubai is not Lahore. This is like asking the Indian team to play their matches in Nepal. Even if we can get Pakistani cricket fans in the UAE to cheer for our team, we cannot give our team the most important factor – territoriality.
Here is a scientific fact: in sport psychology, Neave and Wolfson (2003) found evidence of the existence of territoriality in sport. In their own words, territoriality is 'a protective response to invasion of one's perceived territory'. They used player's salivary testosterone (a hormone responsible for aggression) to help explain territoriality and the concept of home advantage. This hormone was found in increased concentrations before home games than in away or friendly games.
The absurdity of our situation is this – our team plays away from their real home and still gets ranking points for home games. For example, if we lose 3-2 to Australia in the UAE, we get points for losing at home. Our players play a series in England, come back to Pakistan to spend time with their family, and pack their bags for a 'home' series in the UAE.
What a ludicrous concept. It is tough to be a Pakistani cricketer in today's times.
However, despite all the odds and hurdles, Pakistan remains a top team in the world. We have an outstanding record in tournaments. Reaching the semi finals six consecutive times, current Champions Trophy results excluded of course. Our achievements aside, never once did a player or any one from the management blame a defeat on these ridiculous circumstances.
Our captain never sat in the press room after losing a 'home' series and point out the absurdity of our situation. Our players have dealt with it magnificently, and for that, they deserve all the credit in the world.
Read more by Zain here