Chaklala Cantonment Board: Making a fool of those who pay taxes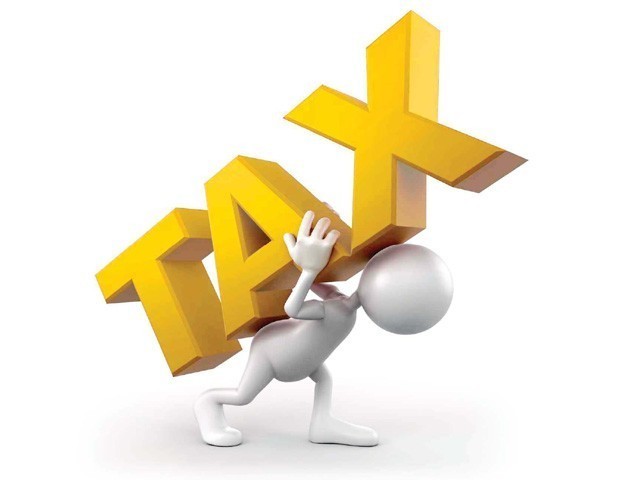 Taxes. Everyone hates them, everybody tries to get around them, but at the end of the day, they serve an important purpose. Taxes are the only thing that keep a government afloat. Well, international aid also applies in the cases of many third world nations, but that is a different story.
Pakistan has ridiculously high rates of direct tax avoidance, mostly by businesses and the upper class, but even at the lowest levels, tax-free smuggled goods and handwritten 'kachi' receipts deprive the state of indirect taxes. The federal board of revenue regularly comes up with tax amnesty schemes to try and bring avoiders and new taxpayers into the fold, usually with minimal success. For this reason, rates on the salaried class are kept relatively high, and indirect taxes — the most anti-people form of revenue generation — keep rising.
In line with the centre's anti-people tax policies and avoidance of necessary transfer payments, the Chaklala Cantonment Board has come up with a brilliant plan to increase tax revenue — cutting property taxes by 200 per cent.
To repeat, the CCB claims tax avoidance has cost it money. So the solution is to cut taxes and reduce the existing revenue, without taking any real action to address avoidance, such as taking action against tax defaulters or running fresh property surveys to check if people's houses and their tax payable — which is based on Revenue Department records — match up.
Economists would tell you that cutting taxes on certain populations can spur growth by increasing their disposable income. That is true, but they would also tell you that this equation is disproven when it is the rich who benefit from tax breaks. This is because the rich already have high disposable incomes, and they would simply save money saved through tax breaks, while the poor have little disposable income, and would spend any extra money on goods and services, often out of necessity rather than extravagance.
Cutting taxes on property owners in Rawalpindi's posh areas benefits only the rich homeowners. Poor people rarely own their houses, and those who do usually live in shacks that are too small to tax.
Making this move even more anti-poor is the fact that reduced revenue will mean reduced availability of funds to spend on development work, which is supposed to be aimed at the underprivileged.
Also, cutting rates is not the way to get delinquent taxpayers into line. Stern action through fines and other penalties is. Tracking them down shouldn't be hard. Cantonments are among the most regulated residential areas in the country. It would be appalling to learn that a cantonment authority in the country's 'military capital' does not know who owns which house. But then, there are other interests at play.
The CCB controlled area is full of retired military staff, and it would be unsurprising to learn that a large share of the tax evaders used to wear khaki in their youth.
Many military officials are exempt from property taxes on houses within certain covered area restrictions. So are widows and people in a number of other categories. However, many older houses are torn down and rebuilt without permission.
Numerous cases exist where revenue records show pre-partition three-bedroom houses on plots where the actual buildings are palatial multi-storey marvels. Because of apathy and corruption on the part of revenue officials, the tax payable by these homeowners is based on the original survey, because property surveys are few and far between. More often than not, the only people who get checked on are the ones who follow the law and apply for permission to build a new structure. To add to their misery, permission is often refused.
These problems can be addressed by computerising land records and conducting regular surveys. But that won't happen. How is a low cadre revenue official going to build a 'crorepati' mansion if no one greases his palm?
Similarly, revenue gap issues can be addressed by taking a fresh survey and fining people who have lied about the size of their property, and those who haven't even bother to try lying. Get all the taxpayers into the net before cutting rates, because the only message cutting the tax rate sends to those already paying taxes is – you are fools.
Unfortunately, the sad reality is that anybody who thinks the cantonment boards of Rawalpindi are even slightly concerned about the welfare of non-khaki residents really is one.
Read more by Vaqas here or follow him on Twitter @vasghar