Photo Essay: Surviving with a smile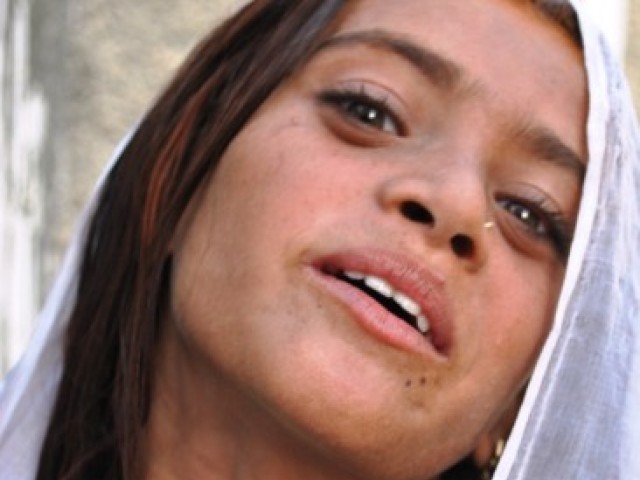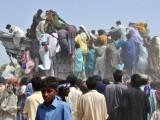 I am a traveler. When I was six years old I was flying to the moon in a make-shift cardboard space ship now I travel to Rome, Marakesh and Indonesia in the span of one year.
I try not only to immerse myself in a village, city or country but also its soul.  This week end for the first time in my life, I felt like I experienced the soul of Pakistan. At a camp in Sehwan Sharif for internally displaced persons (IDP) I witnessed need, desperation, anguish and pain but also laughter, smiles and gratitude.
In the West we associate the word poverty with Africa. Poverty is something we see on TV – it's a soap opera made in a studio somewhere. At the moment, that studio happens to be Pakistan. My first exposure to this poverty was a riot which halted our van after a three hour journey to Sehwan. Men, women and children were scrambling onto a large relief truck. It was only after watching the chaos for a few minutes that I realized that the first handful of people were now at the bottom of the mass of desperation.
After the aid had been pillaged their attention turned to us. We were their next source of relief and it was getting harder to escape that area without presenting the goods. When we finally reached the camp after another few hours, word had already spread. Hundreds of people swarmed around us, thrusting ID cards, papers and malnourished children into our hands. Urdu not being my first language, and obviously not speaking Sindhi, I used the only medium I knew how to communicate. I started taking pictures. As soon as I looked through my lens I saw a different world. I did not see tears, anguish or desperation. I saw laughter, smiles and harmony. More laughter than in the streets of Karachi. We just need to look for it.
If you turn left at the riots, the violence and devastation you will unearth an innate desire to survive. A desire that is not cunning, devious or deceitful but pure, unpolluted and chaste. Through the lens of my camera I experienced the soul of Pakistan.
These are the people of our future. If they can manage to smile, so can we.
Are you a photographer, artist or graphic designer? If you are a visual story teller and would like to be featured on The Express Tribune Blogs write to us at [email protected]