Please sir, encroach some more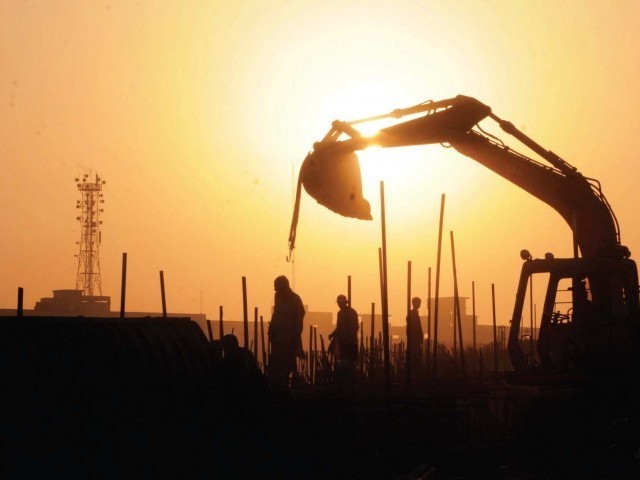 There was once an old man. He had an estranged relationship with his children, who rarely made the effort to care for him. Maybe it was because he wasn't rich, and they had already got everything they wanted from him.
One day, a robber broke into the poor old man's house and stole his life's savings. The old man approached the police for help, but they couldn't track down the robber.
Years later, as the man was dying at home, unable to pay for his medical expenses, the police finally caught the robber. The old man now had a choice — let the police send the robber to prison, or forgive the robber, let him keep the money and die in poverty-induced pain.
The man chose the latter option.
Sound ridiculous? Well it is, but it is also exactly what the CDA is planning to do.
The CDA, like most of Pakistan, has severe problems with land-grabbing and encroachment, and like most of Pakistan, prefers to drag its feet on the issue rather than confront it head on.
On Friday, Danish Hussain reported that the CDA is mulling over various proposals which would allow encroachers to use occupied land in return for revenue payments to the civic agency.
That translates into the old man — the CDA — giving the robbers everything they took in exchange for a pittance. So the punishment for stealing state land is effectively just a small fine.
It also sends a clear message to unscrupulous locals — grab whatever land you want, because sooner than later, we will regularise your illegal occupation. For a small fine of course.
Of course, it is not as if the CDA is doing nothing to protect un-encroached land from occupation. It will be fenced with bamboo. While there is little chance that a rampaging band of pandas will run off with the fencing, it can be removed quite easily by the 'poor farmers' and others from whom the CDA is unwilling to take back its stolen property.
As my colleague noted in his story, the CDA is unwilling to take back some land in Park Enclave and other areas because locals have planted wheat there.
I have an idea. Seize the land and the wheat on top of it. It is state land and anything growing on it is state property.
Now, some might see this as an anti people measure, but the fact of the matter is, these 'poor farmers' have the backing of powerful political figures from both, the former and soon-to-be ruling parties. If their political representatives want to help them, they should find legal ways to do so. Actually spending money on development projects in these areas would be a start, but that would leave less money in the slush fund — the Peoples' Works Programme — for 'other' expenditure. After all, getting elected is expensive.
Meanwhile, there are very real poor old men suffering. They are the people who are evicted from their homes — shacks really — because the shacks were built on state land.
The CDA argues that it is sympathetic to the 'poor farmer' who would lose money if they took back the encroached land right now. Given the cases of poor people booted from their encroached shacks and rendered homeless, the CDA has no right to suddenly take a morality-based stand.
The only fault of the now-homeless people was being Christian, or internally displaced persons. They encroached as a last resort borne out of desperation and economic necessity. The 'poor farmers' are encroaching by choice, and for illegal economic gain.
If the CDA wants to treat the law as black and white, it should punish all and sundry for encroachment. Otherwise, it should issue a notice showing where its remaining un-encroached land is, so those of us with political contacts can go grab a slice.
Islamabad by-election
As an end note, though I am quite disappointed that Javed Hashmi did not think highly enough of Islamabad to keep the seat, as a voter from NA-48, I must commend him for his brilliant performance over the few days he was our MNA-elect. Without even taking office, he accomplished more than his predecessor did in five years.
Read more by Vaqas here or follow him on Twitter @vasghar