When politicians are cartoons, here's what happens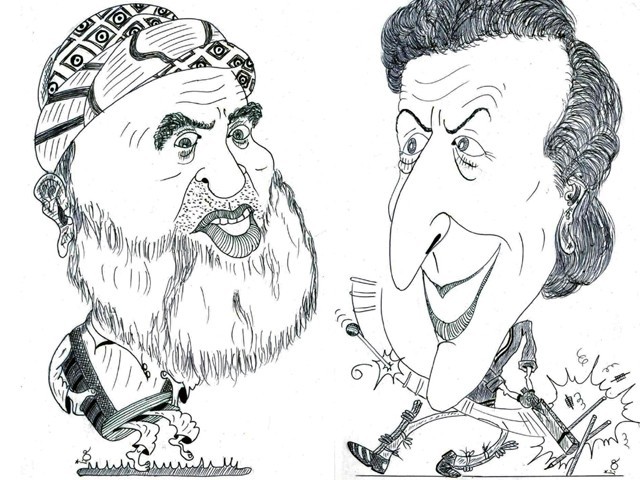 With the general elections looming around the corner, every party has vociferously geared up and is trying to promulgate their ideas to the masses. It seems the year 2013 proved to be a significant one in reference to Pakistani politics; some parties tapered off whereas some emerged and took us by surprise. With the chants of 'Naya Pakistan' and 'tabdeeli' in each citizen's mouth, we can surely say, elections are going to be nail-biting excitement!
Amidst this excitement, let's come together, remain hopeful and actually vote for a change. That said, there is always room for some light hearted humour- below are a few caricatures that I hope you enjoy!
Nawaz Sharif:
Molana Sami-ul-Haq:
Molana Munawwar Hasan:
Molana Fazal-ur-Rehman:
Junior Pir Pagaara:
Imran Khan:
General Musharraf:
Dr AQ Khan:
Ch Shujaat Husain:
Bilawal and Asif Zardari:
Asfandyar Wali:
Altaf Bhai:
Allama Tahirul-Qadri:
Religious parties together:
Follow Zia on Twitter @CartoonSaaz