Death of ideology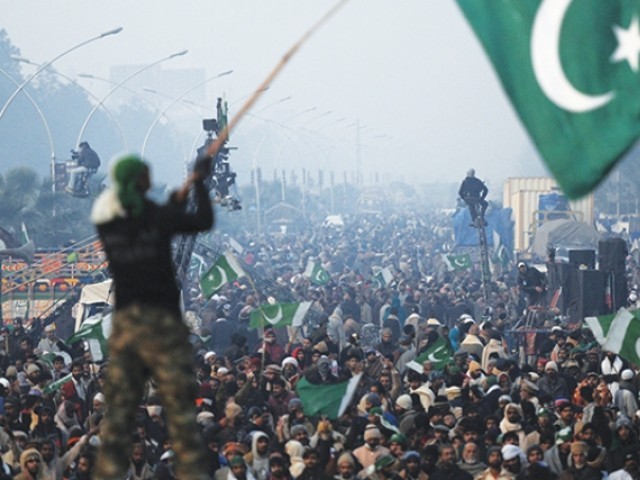 In Pakistan, there has been a death of ideology of sorts in the wake of the elections. Day in and day out political parties, which appear to be secular – on paper at least – are targeted by insurgent elements. Out of the four provinces, three have almost no election campaigns as parties are afraid of speaking out.
One side of the argument may very well be that electoral candidates ought to be provided with adequate security so that they can effectively carry out their campaigns. However, provision of security is only a part of the very complex problem.
The real issue at hand is that the attacks are not against party leaderships, but against those who claim to follow a certain ideology – whether they really do abide by it or not, is a separate issue not to be discussed in this space.
In Karachi, the Awami National Party (ANP) and the Muttahida Qaumi Movement (MQM) are two political parties that have been under attack by the Tehreek-e-Taliban Pakistan (TTP).
Both the parties proved in the 2008 elections that on ethnic lines, they have a bustling vote bank.  Many cite each other's enmity as the reason why they have been attacked over the years. Others, however, say that the attacks are a repercussion of the war against terror.
The problem is that despite both parties being attacked numerous times, it is not really the party that is under siege, but an ideology is. The power of ANP's red hats, Pakistan's original 'left of centre' and the middle class, Urdu speaking MQM has been subverted by a radical, religious pool.
Hence, it would not be wrong to say that in the wake of the upcoming general elections, certain right-wing ideologies are at the helm of affairs, whereas those that rallied with a secular mandate are breathing their last.
Perhaps for retaining their power, these liberal democratic parties may form alliances with this religious pool.
We can strike as many accords with the Taliban, and bring them to the negotiating table. However, one must not turn a blind eye to their origins. The once praised Afghan rebels – created by our own state engines – are now our greatest enemies. Any sort of reconciliation means accepting their status quo.
Are we, in such circumstances, ready to become like our north-western neighbour?
Many say that Pakistan needs a change. In my opinion Pakistan needs a change of mindset – and not a rightist one to say the very least.
Read more by Zehra here, or follow her on Twitter @ZehraHusain