Don't punish Shoaib for Hamza's killing – not yet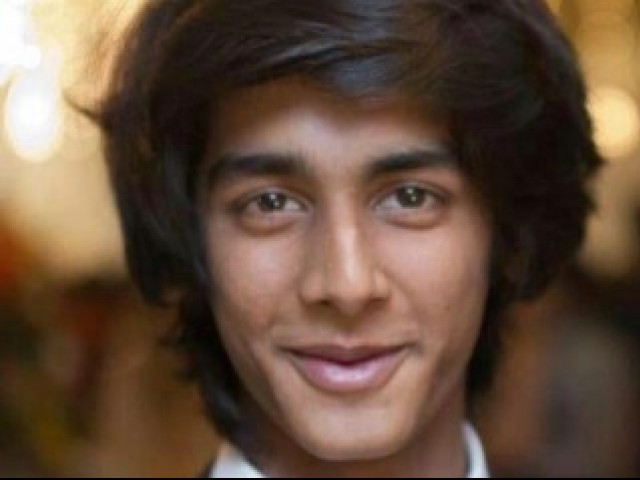 No words can describe the pain a parent feels when they outlive their child. It is the saddest thing in the world to watch a father weep for a son who has been unjustly taken from him. I am so very sorry that Hamza Ahmed died under such horrifying circumstances. He should have been alive today, preparing for his O 'Level exams.
I am so very sorry for the loss that people who knew and loved Hamza feel right now.
Having said as much, I am also sorry for Shoaib Naveed. Don't get me wrong – if Shoaib has committed this heinous crime, he deserves severe retribution. However, at present, every news source and every online discussion is painting this teenager as a blood thirsty scoundrel who deserves to rot in hell, without knowing the first thing about the case.
While I strongly condemn the incident, I do not know enough to make a judgment here and neither does anybody else, for that matter.
Let me tell you what I do know.
Shoaib Naveed is my little brother's good friend. He was invited to my pre-wedding functions, but never attended. His parents did not like him staying out so late as they believed that this would negatively impact his academic success. His parents established strict rules for him, which the child diligently followed. Shoaib was not a spoilt child who did as he pleased; he obeyed the rules laid down by his parents.
According to Shapur Jamall, Principal of Bay View Academy – the school Shoaib attended – Shoaib was a "good boy".
"No incidents of misdemeanor were ever reported against Shoaib's name and he has been a prefect for the past three years at the school."
In fact, Bay View Academy released a letter today which stated:
"Shoaib has been an excellent student through out his time with us. During the last three years, he has been in the top three students and in his final year stood First in class in both terms."
This doesn't sound like a ruthless murderer does it?
Based on accounts of what I have heard from students close to this tragedy, the story goes something like this:
Hamza's girlfriend studied in the same school as Shoaib did. Hamza did not like that Shoaib and his girlfriend were friends and asked Shoaib to meet him to settle the problem.
At first, Shoaib refused, but then when Hamza said that he would come to Shoaib's house if he did not meet him, Shoaib complied. You see, Shoaib comes from a highly conservative family, and even the slightest hint of problems with a girl would have led to him being grounded for months.
When Shoaib met Hamza, a scuffle ensued in which Hamza slapped Shoaib. Shoaib retreated to his car, but the guard that was accompanying Shoaib was angered by the fact that his master was hit and began to argue with Hamza.
Hamza shouted "maro goli" at one point. The guard responded in anger, and that was the end of it.
Now, I don't know how true this account is because I am not an eyewitness, but what I do know is that the discussions relating to this incident have already tagged Shoaib Naveed as a cold-blooded murderer, in large part due to the recent case of the killing of Shahzeb Khan, which superficially resembles this current murder.
Why are we judging this child based on Shahzeb Khan's case?
That case involved different people and is a completely separate incident. The fact of the matter is that Shoaib Naveed is not Shahrukh Jatoi. This has been established from the get go. Shoaib is sitting in jail with his father whereas Shahrukh Jatoi evaded the police at every opportunity he could get. Shoaib Naveed gave himself up without a fuss and even appeared on TV to tell his version of the story. Shahrukh Jatoi evaded the law for weeks on end and even fled the country using his influence.
My point here is that it is unfair to draw parallels between Shoaib and Shahrukh when the two are so evidently different. I am not standing up for Shoaib here, but for the principle of innocent until proven guilty. We are letting the facts of another case obfuscate our judgment of this totally unrelated case.
The trouble is that people fail to realise that by doing so, they may be ruining the life of a 16-year-old. One boy is gone and this is a grave loss indeed. Why lose another child who could be innocent?
Don't ruin a child's life just because you think he is a demon.
The deeper issue at hand, which is going unnoticed amid the mudslinging at Shoaib, is the brutality of the guard and the parents' decision to hire him. If there is anyone to blame here, it is the parents who consider guards to be a form of babysitters with guns.
I agree with Hamza's father in that "guard-culture" must be abolished or else "our children will keep getting killed."
When guns are handed to uneducated, ill-trained people who may be trigger happy or easy to provoke, what else can be expected other than a bloodbath?
Everybody should not be given a gun, let alone the responsibility of a child. Moreover, security companies need to properly vet the personal they hire in order to avoid other cases like that of Hamza's.
Shoaib Naveed will, undoubtedly, suffer for the rest of his life because of what transpired on April 27, 2013. If he is proven guilty and if he did order his guard to kill Hamza, or took the gun in to his own hands and pulled the trigger, he is worthy of far more than the abuse he is suffering right now. He should be meted a severe punishment and made an example of so that others don't follow in his footsteps.
But please don't punish him until he is proven guilty.
Loading ...
Read more by Zahra here or follow her on Twitter @ZahraPeer