Why I am voting for Jibran Nasir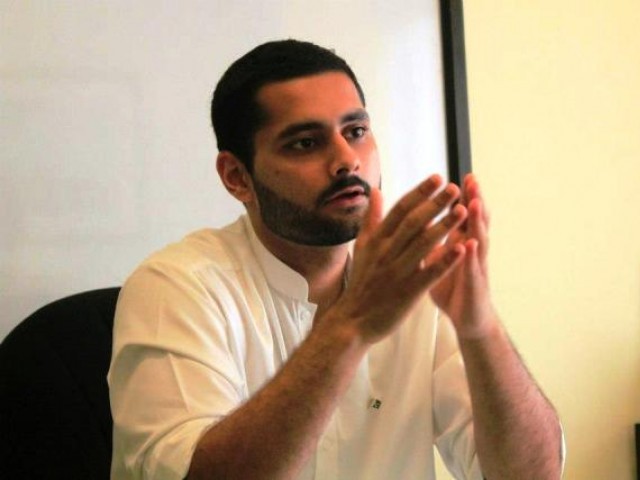 Like most people in Pakistan, over the past few weeks I had been actively following almost every news story related to the elections in general and in particular news about the constituency in which I reside.
PS-113 and NA-250 in Karachi are what I would call spotlight constituencies where political parties have put forward the best of their party members.
NA-250 is being contested by Khushbakht Shujaat, an educated, hard-working self-made woman contesting from the MQM ticket. From the Jamaat-i-Islami we have the formidable Naimatullah Khan, whose record as an administrator and social worker is unquestionable. PTI has put forward Dr Arif Alvi, a stalwart PTI member with strong ties to Karachi via his thriving dental practice.
Similarly PS-113 has several good candidates.
There is the young and energetic Ali Rashid of the MQM who has a reputation of being accessible to his constituents. The PML-N has fielded one of its senior leaders Mr Saleem Zia and the PTI is represented by well-known architect Mr Samar Ali Khan.
As a voter, to say I was confused would have been an understatement. While all the candidates are excellent and very well qualified I was having difficulty agreeing, wholeheartedly, with the policies of the parties they represented.
What I was looking for was a candidate who raised a voice on issues that the others did not.
While reading some blogs one morning, I happened to come across one by a 26-year-old lawyer named Mohammad Jibran Nasir who was contesting from my constituency as an independent candidate.
The thing that really struck me was the fact that he was going to be doing this all on his own; he was submitting his papers, dealing with the returning officers etcetera all on his own. This was the first time in a while that I saw someone from a background similar to my own getting up and actually trying to do something about the problems that we face every day; he chose not to just sit and rant on Facebook or Twitter.
He stood up, albeit alone, unlike many of us.
If I were to try and identify the reason behind my decision to support him it is probably because of the issues that he addresses in his manifesto. The fact that Jibran was the only one yet, to be talking about things like countering armed and intellectual terrorism, religious intolerance, increasing and protecting women's rights, and increasing and protecting minorities' rights was something that not only increased my liking for him but it brought about a sense of realisation too; no prominent party had given sufficient attention to these problems.
Just because they have not surfaced in the few weeks before the elections does not mean they do not exist.
Jibran spoke in detail about blasphemy law and also gave very simple, logical solutions to ensure these laws are not misused. What impressed me most about this young candidate was the fact that he advocated tolerance and insisted that it works both ways; if the liberals expected the religious conservatives to be tolerant of their beliefs than the same tolerance should be afforded by the liberals to the conservatives too. Just like you want to be free to wear your jeans and your suits they must also be free to wear their shalwars above their ankles and grow beards as they please.
Being a Pakistani, I am by nature suspicious of political promises, especially those made during the election season.
So naturally I had that thought nagging me in the back of my mind saying, "what if he is just like the others?"
I got the answer to that question when I was asked to participate in a meeting between Jibran and a small student political party that was offering to support him in his campaign. In a nutshell, they wanted Jibran to back down on and perhaps even remove the section of his manifesto that addressed the blasphemy law.
It was not that they did not agree with his stance but they simply felt that such a stance would cause them to lose votes. Suffice to say that while Jibran remains on good terms with that party and its workers and no alliance was formed.
I know that if Jibran is not elected, he will continue to do whatever he can to promote change and to help the people of NA-250 and PS-113.
However, I believe that he stands a good chance in a fair fight.
I also know for a fact that if he is elected he will carry the voice of reason to the floor of parliament and even if he cannot change one single law, I will take comfort in the fact that he did his utmost to try. He is the first step towards the change in our national mind-set that my country so desperately needs.
So, the answer to why I will vote for Jibran Nasir is 'hope'.
Jibran gives me hope that there are still young people out there who are willing to struggle in the hope of serving their fellow citizens.
My name is Basharat and on May 11, 2013 I will vote Azad! I will vote for Jibran!
Read more by Basharat here or follow him on Twitter @BADurrani
This featuring Mohammad Jibran Nasir; Read more by Jibran here or follow him on Twitter @MJibranNasir