Ask Sayeda: What are the grounds for divorce?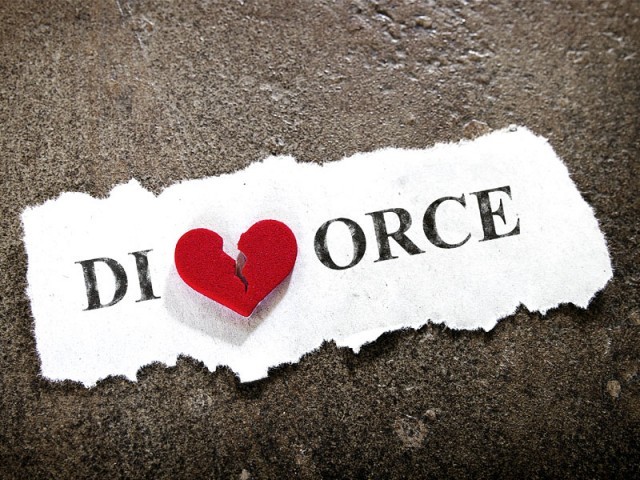 I'm from a pretty well to do segment of Pakistani society. Have been working for 10 years, and am on the brink of divorce.
Being fairly spiritual, I wanted to know what is your opinion about what is too far in a marriage — what would be the grounds for divorce?
I have lived with some minor physical fights that had more emotional trauma than physical; lived through 'emotional' affairs where my husband has been inappropriate with a woman online; and have also faced living in one room in my in-laws house because my husband does not financially support me, or our child, because he claims he is in debt (which I have paid off twice in the past).
People still urge me to stay with him (he is fantastic at managing his public image — I, on the other hand, come across as a hostile, slightly beserk person because I've been pretty bad at coping with life stress).
My parents — while somewhat supportive — don't have any solutions. I definitely can't afford to live on my own.
Curious to know what you would be able to recommend I do.
Anonymous from Karachi
Hi Anonymous from Karachi, 
Thank you for writing in. Before I continue any further, I would like to say that I truly acknowledge your courage and honesty. You mentioned that your parents are "somewhat supportive". They know you best, so what do they say about the situation?
If possible, would they be able to offer you a space to just stay with them for a while?
What I am recommending is that you get some space from the situation in the short-term, before making any drastic, long-term decision. When emotions are high, and when we are tired, we can tend to make drastic decisions that may not be the ones we feel truly aligned with in the long run. So, the first step is to get some distance, and to then really begin to explore what would work for you going forward.
The next step would be to begin to explore what it is that you want. If you feel that there may be something that you could still do, something that hasn't been tried, then I would suggest you do that before you take any final steps.
The reason for suggesting this is that I've often seen people who felt that they didn't try everything, and then the regret of that is something very challenging to live within the long run. Finally, take some time to imagine the next 10 years of your life.
Imagine one scenario where things stay the same as they are now, and 10 years go by, what does your life look like now?
Next, imagine one thing changing (either you are on your own, he changes one thing or so on — the choice is yours), how do things look like 10 years from now? Next imagine that ten years have gone by, with this one change having been made.
What does your life look like now?
Take a step back and see which scenario feels more aligned with what you want. Once you get a sense of what things could be like, it will give you some opportunity to figure out what you really want to do moving forward. All the best!
Have a question for Sayeda? Drop us an email explaining your problem on [email protected] and read her response next week! All submissions will be edited for clarity and brevity.
Read more by Sayeda here