When I was truly Pakistani…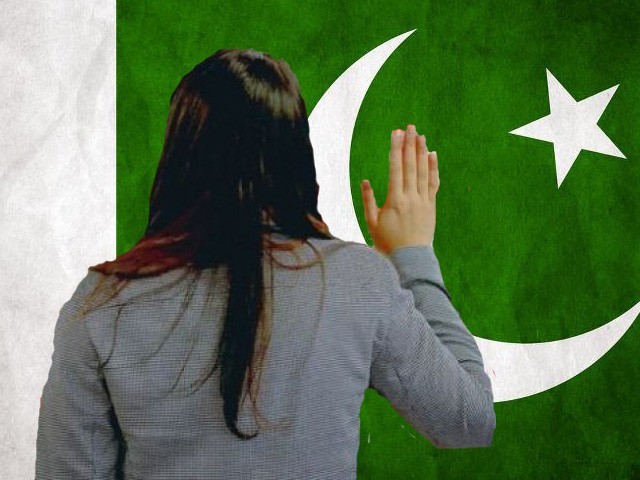 A couple of days ago while I was cleaning out my bookshelf, I came across a few dog-eared school magazines.
I hurriedly dusted them with the hemline of my shirt as a wave a of nostalgia journeyed through me. The feeling was so overwhelming, I swear I could smell my grade four classroom for a few seconds.
The first thing I got my hands on was an April 1998 issue — a newsletter with a very pixelated cover picture of a ten-year-old me standing with around 20 classmates, all clad in stark white shalwaar kameez. The girls donned dark green dupattas and the boys wore stiff green stoles. We stood smiling on a stage with a massive flag as the backdrop.
This photo was of the opening ceremony of the school's Pakistan Day function that year.
I vividly remember my classmates and I began preparations 15 days prior to the school function which was composed of speeches, tableaux, dramas, a few songs and some dance performances.
My only care in the world was to do my best at the function, buy a flag badge in time and conclusively raise my hands in a heartfelt prayer for Pakistan at the ceremony.
It would start with the recitation of a few Quranic verses and end with the national anthem, the sound of which still resonates in my head. Fragmented, often even mispronounced, words came together still unvanquished as ever inside the heart, even after years of not being sung at a morning assembly.
I was again a genuinely patriotic ten-year-old lining the walls of her classroom with little fluttering jhandiyaan, humming "Hum Zinda Qaum Hain" (We are a lively nation), while at it.
I had forgotten what Pakistan lost or what it failed to gain, or what had changed so much within the span of a mere 15 years. I sat in a bubble, not thinking of all the bloodshed in the name of Islam now, years after Pakistan became an Islamic republic.
I was in a time when my bitter Facebook posts and tweets about the failures of Pakistan hadn't existed — when I didn't wake to watch the news so I could check if it was safe to go to school, or read about political million marches and tsunamis.
In that moment, I was free.
In that moment, I was truly Pakistani.
Read more by Imaan here or follow her on Twitter @SheikhImaan