Celebrating 10 amazing years in Pakistan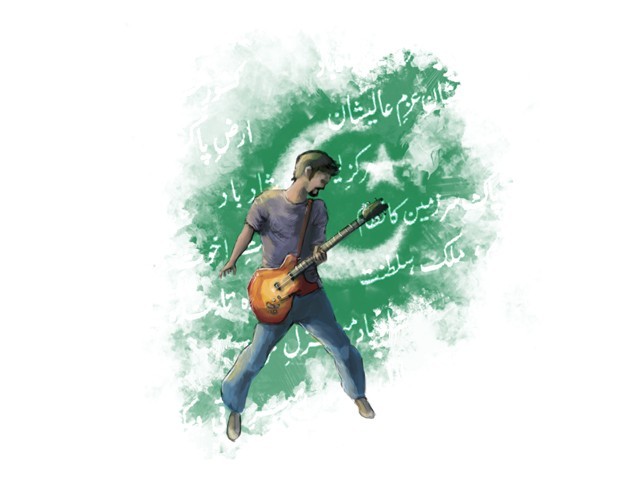 It has been ten awesome years since I started working and living in Karachi, Pakistan. It's a strange realisation that I have never lived longer in any other place my whole life.
I arrived in March of 2003.
It was the start of the Iraq war and one can only imagine the concern my parents felt when I told them I was moving to Pakistan. Their apprehension has not faded (they get daily reminders of the horrors that Pakistan is exposed to) but they have now accepted that this is my home.
Obviously I was also quite uneasy at first, and to make matters worse in June 2003 Time Magazine ran a front cover story with the headline:
"Karachi: The world's most dangerous city."
The interview inside quoted one of Karachi's most infamous hit-men. Surprisingly, it was not the interview or the murder statistics that blew me away, it was the fact that even Karachi's most notorious hit-man had a number of body guards for his own protection.
When I first moved here, driving on MT Khan Road was a short and excruciating version of the Paris – Dakar race. The city would get completely swamped and immobile for days following a refreshing summer rainstorms, and there was just McDonalds at Park Towers for entertainment.
Ten years is a long time and Karachi is a different city now.
Despite all our complaints, the infrastructure of the city has completely transformed and life in Karachi has moved on. It remains a city of extremes, with the newest and most expensive imported cars trading places with camel carts. With high-flying socialites enjoying coffee at the newest hot spot in town and millions of people living from day to day, if not hour to hour, fighting for survival.
However, as a Dutch man I strongly believe in an equitable society where people have similar opportunities and chances, and where success is based on merit.
We live in a country where 100 million people are under the age of 25, all who dream to acquire a branded life style. Sadly, only a small percentage of them have the abilities to do so (50% of the population under 25 can't read or write). It is a wonder that this social time bomb has not gone off yet.
Ten years living here and I have learned to love this country.
Pakistan is an absolutely amazing place with amazing people. No other country in the world would be able to get back on its feet after the numerous mortal blows it has received.
An example that will always stay in my heart was the reaction to the 2005 Kashmir earthquake. In a time of great need, it was humbling to witness the compassion and commitment to help fellow citizens.
I am very optimistic about our future. With our resources, our resourcefulness, the desire to build a better life for our families, our compassion and our love for the country, we will get it right and prosper. We will elect the right leaders that will sort out our governance issues.
We will come together unite, showing the world how magical Pakistan can be, the place that I so dearly call home.
Happy Pakistan Day – Pakistan Zindabad!
This post originally appeared here
Read more by Paul here or follow him on Twitter @paul_keijzer