Reinstate Salman, Asif and Aamir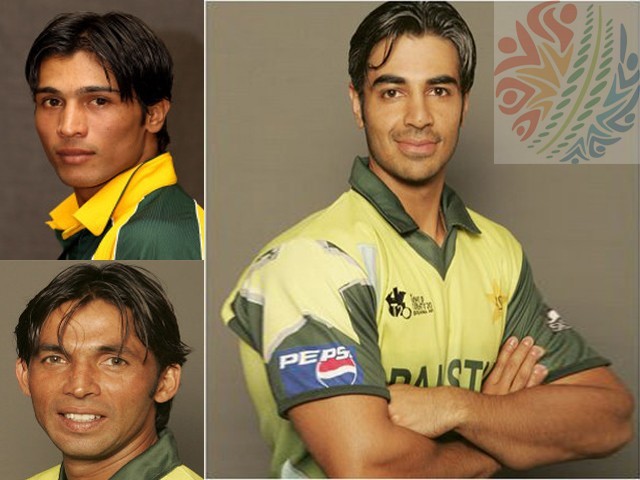 Salman Butt, former captain of the Pakistan cricket team, recently pleaded for a revival of his career, which was truncated after he was banned for spot-fixing in a Test against England in 2010.
His fellow pacemen Muhammad Asif and Muhammad Aamir were also banned by the ICC after being found guilty of deliberately contriving no-balls.
So did their offence deserve such punishment?
The English Premier League in Europe was recently tied to a match-fixing scandal. Liverpool's 2009 Champions League match against Debrecen is now being deliberated as a fixed event. Europol director Rob Wainwright had announced that a Champions League match played in recent years was among 680 matches worldwide that were allegedly fixed.
The Daily Mirror writes,
"[Europol] reports in Denmark allege that Debrecen were approached to concede more than 2.5 goals by the Singapore-based gambling syndicate whose tentacles spread into 30 countries across the globe."
The Europol investigation further revealed that Australia was also not immune from the match-fixing bug. The Australian Crime Commission (ACC), the country's top intelligence organisation, issued a report which found one potential case of match-fixing.
The ACC gave no details of the concerned match or sport, but it pledged to crack down on the growing influence of organised crime on sports.
At a press conference in The Hague, Europol revealed that match-rigging was rampant in Turkey, Germany and Switzerland, among other countries.
Clearly, this issue is not exclusive to Pakistan.
Everyone cheats.
Human beings are corruptible, especially in Pakistan where corruption is endemic.
Salman Butt, who was actually imprisoned by a British court over the spot-fixing matter, said the ICC ban was a career-ending punishment and he's absolutely right.
When one considers his offence, one can't help but think of the hundreds of thousands of people who have committed far worse crimes in Pakistan and elsewhere.
Butt, Asif and Aamir must be reinstated with the ICC at once.
I think they have been punished for long enough and not only them, but the whole team has learnt a lesson from the fate meted to them.
Let's face it, our team could be much, much stronger with three key players who are in their prime, playing for us again.
We deserve it and so do they.
The ban serves as an unnecessary chastisement, which sets a horrid precedent for the perception of justice in Pakistan.
Follow Saif on Twitter @AreYouSaif