So sorry to hear that you are a woman!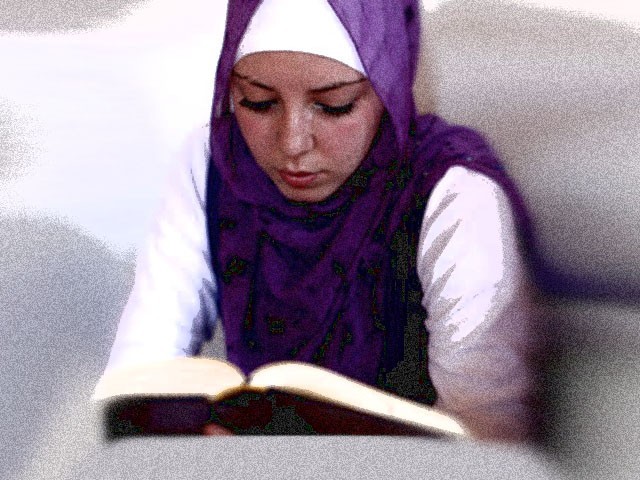 "Women should think twice before stepping into this field, as I am sure that most of the girls sitting here today are going to be just good housewives after four years."
These were the words of one of our classmates in the first year of engineering.
I spent four years in one of the top engineering universities of Pakistan. I enjoyed it tremendously. I was being taught by the best faculty in our country, including professors who had obtained their degrees from renowned universities abroad.
However, it is sad but true, that during those four years I came across highly discouraging attitudes and behaviour.
I realised that such thought is prevalent in Pakistan, especially when it comes to acceptance of women in a largely male dominated field.
Many times my female friends and I felt that we weren't taken seriously; we were looked down upon as ignorant females who had joined engineering to waste four years of their lives and had occupied a seat which could have been filled by a male student, more appropriate for the field.
We were treated with disdain for not choosing a more "appropriate" profession such as the 'typical' medicine or teaching.
Mind you, there was not an "obvious" gender bias. We were provided the same opportunities, same chance to prove our skills and absolutely equal marks in case of good performance.
The fault lay in subtle attitudes and underlying behaviours of some people, whether they were teachers, laboratory assistants or even classmates.
Of course, most of them were male.
In our third year, when we were trying to secure internships, one of my friends had to make various rounds of the Industrial liaison office at the university to get a recommendation letter that is required for an internship.
Irritated by her constant appearances at the office, (notwithstanding that the summer break had already started which made her all the more desperate) the advice the head of the Industrial Liasion Office gave her was classic and can definitely be categorised under the "One hundred and one motivational quotes of the century!"
"Aap ne internship kar kay kia karna hay akhir karna to choola handi hee hay."

"Why do you want to secure an internship so bad? At the end of the day all you will ever do is cook and clean."
We were amazed at how such a top official of the university, belonged to the eighteenth century.
Absolutely Bizarre!
In a micro controller course, one day while citing an example, the instructor said,
"For example when you go into the industry then using the same procedure you can design a–but wait! Since you won't be going joining the industry, then you can design a sensor that would alert you in case you were making rotis and your child goes near a power plug. "
Then there was a laboratory teacher who, whenever a girl did something wrong, would pompously say,
"Told you, girls are not meant for engineering!"
I don't know why we were underestimated. After all, we were selected on pure merit after passing the same tests and exams as our fellow male classmates.
Most of the time we even managed to score higher than them. In fact, the person who scored the highest marks in our class was a female!
Not only that but Pakistani women are serving at key positions in the field of science and technology. One such woman is Yasmeen Lari, the first female architect of Pakistan. Some of  the famous landmarks of Karachi such as the famous FTC building, PSO House and the Taj Mahal Hotel (now Regent Plaza) have all been designed by her.
In 2006, she was awarded Sitara-i-Imtiaz for her contribution in the field of architecture. The premier IT body of Pakistan, The association of Pakistan software houses (PASHA) is also headed by a woman, Jehan Ara.
Dr Humera Noor Minhas, the first female PhD of NED University, has been listed in 2011 edition of "Marquis Who's Who" as one of the world's foremost achievers in the field of computer systems.
Despite all these achievements, men behave as if they own the profession of engineering!
I won't go into the oft repeated details of women's accomplishments to prove that women are better than men because I believe, they are not. Men and women are equal, I believe. For every intelligent man, there is an equally intelligent woman.
We observe equilibrium in everything present in nature around us so why we don't believe in equilibrium when it comes to the division of intelligence?
All I want is to make a request to male engineers; I know it's hard to erase the image of a stereotypical woman that is fed into every Pakistani male's mind since birth, but please, keep your jibes to yourself.
Engineering is not only for men, we are here and we are going to stay whether you like it or not!
Follow Raiya on Twitter @raiyatweets