Drone strikes kill militants, others kill the innocent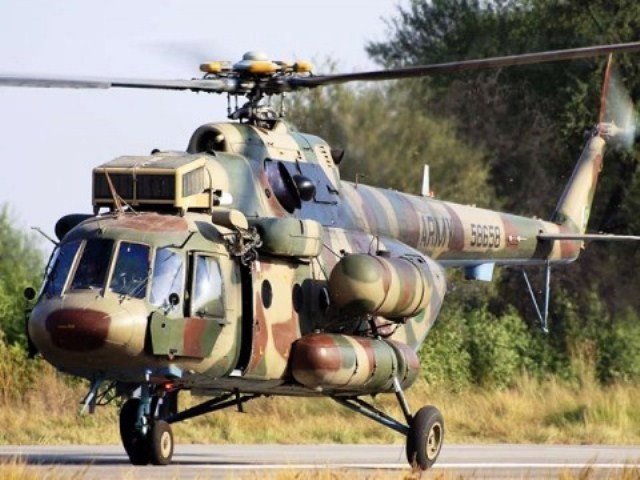 While the whole nation is engrossed in the drama being performed by Dr Tahirul Qadri in Blue Area, something more serious and disgraceful is going on in our beloved country.
I don't really know what the media is saying about what happened yesterday morning in North Waziristan, or if it even qualifies as something worthy of being reported in the media.
I know of this incident solely because it involves the family of a close friend.
At around 8.30am. yesterday, a Pakistan Army gunship helicopter appeared in the skies above Hassukhel, a small village in Tehsil Mir Ali, North Waziristan. The helicopter descended above a house and started firing indiscriminately. According to reports by the locals, at least twenty five people were killed, with most of the deceased comprising predominantly of women and children.
My friend's aunt lived in the said village. As she saw the helicopter open fire, she instantly worried about her buffalo, her only source of income. Thus, she ran towards the animal and tried to lead it inside. Unfortunately she could not gain shelter in time and the fire from the helicopter shot her and the buffalo.
When her children – both under ten years of age – saw their beloved mother writhing in pain beside the dead animal, they ran towards her in panic.
The gunship helicopter, oblivious to all of this, continued to fire.
The two children, a boy and a girl were shot while they were trying to rescue their mother.
The girl died on the spot, whereas the boy is still struggling to live. Their mother, too, is under critical care with meager hopes of survival.
I don't know what the media will say about this; they will probably something like 5 militants killed by the Pakistan Army in a battle where our soldiers fought gallantly.
I just want to set the record straight for all those who are willing to listen and for those who are ready to see and accept the truth.
The simple village-dwelling woman was not a militant.
Her little children were not terrorists.
The buffalo was not armed.
Similar catastrophes occurred in the neighboring houses. Why?
One local explained that they are not worried about drone attacks as much as they are about their own uniformed defenders.
"Drones strike with a lot of precision," he explained, "they mostly kill the terrorists, and we are happy with that. It's our army that fires indiscriminately. What was the crime of these children and their mother? Who are they defending? What are they doing?' he asked before cursing the people responsible.
I don't know what else to say. I just don't know.
Read more by Sarmad here or follow him on Twitter @sarmadtariq