Honey Singh makes 'rap' culture sound like 'rape' culture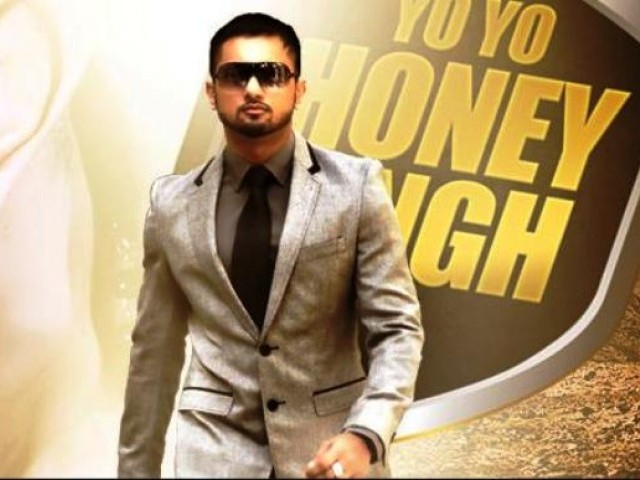 Women are rarely presented as independent and confident human beings, let alone superior to men in rap songs. The women that populate the songs of well known rappers like Eminem, Cam'ron, Snoop Dog and Lil' Wayne are submissive, dependent and nymphomaniacs.
Their only purpose in life is to be objectified as symbols to satisfy male desire.
An example that is closer to home is that of the rapper Yo Yo Honey Singh. I came across this person when I read about how Indian women had petitioned to get his concert cancelled due to his misogynistic lyrics.
"Girls like to hear Honey Singh because they feel he is speaking as a representative of their boyfriends."
That's what one apologist for the rapper's scheduled Islamabad concert had to say.
I fail to understand this.
Girls like to hear their boyfriends say they would like to beat them up with a shoe after a particularly rough period of indulging in sexual abuse and then urinate on them?
No, some of the more thoughtful of you might say, of course not.
However, there are hundreds, or perhaps even thousands, of people out there who think exactly this.
What made them think this way?
It is there rap songs, of course.
While explaining how superbly amazing rap music is, many men (and women) fail to understand how they are promoting a culture that not only tolerates violence against other human beings, but also promotes and condones it!
Most people in Pakistan don't even know that "Rape Culture" even exists, let alone know what it means or entails. This culture of oppression, a misogynistic attitude and violence against other human beings has become so embedded in the very core of our society that we do not even notice it exists.
A few examples will have to suffice here:
Rape culture is when your sons or daughters tell their friend,
"You're my b***h" to establish superiority over them.
Rape culture is a culture where young men and women begin to believe that,
"It ain't love if it ain't crazy!"
This largely includes fantasies derived from violent sex scenes portrayed in movies and rap song videos.
Rape culture is when people believe that the only way of subduing and forcing a human being to acquiesce is by assaulting them sexually. Ask all the young men who have been sodomised by so-called friends who wanted to ensure their control over them.
So, what's wrong with Honey Singh?
Pakistani supporters of the singer say there is nothing wrong with listening to his songs because the music is good and that is enough.
What is sad about this statement is the utter ignorance about how a rape culture spreads through songs like these.
When Honey Singh croons about his dark desires to subject a woman to violence because she dared to dump him, he is promoting a culture that believes in acts of vengeance such as acid attacks.
When he raps about beating up his girlfriend, he is encouraging you to think that physical abuse is not such a bad thing at all. In fact, it's normal.
When he talks about how he will punish his ex for leaving him, thousands of young men and teenagers feel vindicated in avenging their "broken heart" by inflicting violence on their ex-girlfriends.
Keeping in mind the rampant violence against women in Pakistan, the last thing we need is another night filled with teenagers swooning to hate inciting lyrics.
For those who might clamour about the right to free speech, in my opinion, when music incites and celebrates violence against other people, it isn't music anymore, it is hate speech.
By law, hate speech is any speech, gesture or conduct, writing, or display which is forbidden because it may incite violence or prejudicial action against or by a protected individual or group, or because it disparages or intimidates a protected individual or group."
This is exactly what Yo Yo Honey Singh and other rappers do; they incite violence and prejudice against women and this is why song lyrics that display and encourage violence against women are hate speech, not free speech.
Listening to music by these rappers validates them, and provides them with money to keep spewing hate – hate which Pakistan doesn't need anymore of.
Thus, think twice when you listen to music that may result violence against your mother or sister.
Follow Rabab on Twitter @RababKhan