Blood trails in Balochistan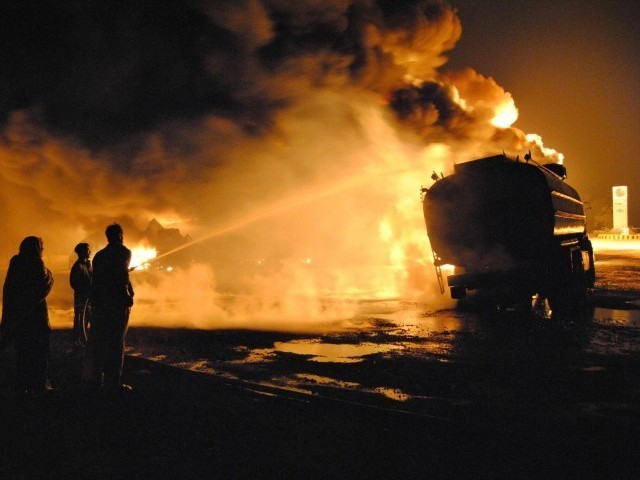 Civil servants hailing from Balochistan are braving difficult times in Islamabad. They face embarrassment when someone poses a question about the recent bloodletting in Quetta and elsewhere. While elaborating over the disastrous blasts, they tell me how the Hazara community is met with deep-seated sectarian acrimony by non-Shia outfits.
While in conversation with some civil servants, I was shocked to learn that the recent past had witnessed a tremendous surge in the exodus of Hazara youth to Australia. Over 600 youth are now seeking asylum through legal and illegal channels in western countries, particularly Australia. Several others are leaving their businesses and jobs and resettling in other parts of the country, particularly Islamabad.
Civil servants hailing from Balochistan expressed deep concern over the volatile situation, admitting that the government had failed miserably to curb the frenzied relocation of the Hazara people.
"The writ of the government is nowhere and killers are all over, playing havoc with the lives of innocent people, with impunity," said a senior joint secretary.
As we continued debating the exodus of Hazara youth while sipping hot coffee in the intense cold weather at the Establishment Division in Islamabad, an official said that the discord between different social classes is owing to a mounting sense of alienation which was not prevalent earlier on. Before 1970, the Baloch, Pashtun, Hazaras and other settlers used to cohabit the province in peace, to the extent that Sunnis would attend the Muharram rituals with their Shia friends.
"Yes, there was a time when people all over the country, irrespective of their sects, clans and ethnicities used to live together," I said.
But now, people tolerate each other only after these divisions have been brought into consideration.
We could not find answers to all the questions regarding the unrest in Balochistan. But we were able to conclude that the province had become a battlefield where the indigenous Baloch are pitted against law enforcement agencies on one hand and banned religious outfits on the other. The latter's favoured target, it seems, is the Hazara community.
In the given scenario, the restoration of peace lies in the hands of nationalist parties such as Pakhtunkhwa Milli Awami Party, Balochistan National Party (Mengal) and the Hazara Democratic Party, which have considerable say among the local people, and can do something about changing hostile mindsets. The trust deficit, on the part of state functionaries, makes it impossible for them to have a role as strong as nationalist parties in Balochistan.
Read more by Zahid here, or follow him on Twitter @ZahidGishkori