Pakistan: More than just drones, blasts and terrorism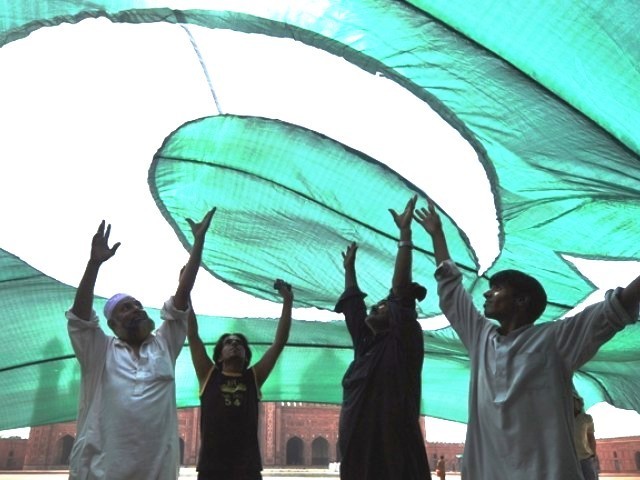 A recent article in Wired, Danger Room highlighted the resurgence of the US drone campaign in Pakistan. While it focuses on the war, a lot was left untold about the nation's story that is as heartening as it is heartrending, and as inspiring as it is seemingly dismaying.
The story needs to be told in its entirety so the world can see that Pakistan is not just a war front country; so that they can discover for themselves that despite the 46 drone strikes, 652 bomb blasts, and over 1351 terrorism related casualties in 2012, the Pakistani people still continue to persevere, adapt, innovate and thrive!
The complete story is the tale, at one end, of 100 public listed Pakistani companies that provided investors with over 49% capital gain in 2012; and on the other end, of a young fruit vendor who collects orders for fruits via SMS and makes same-day-home deliveries. And then somewhere along this spectrum lie dozens of new businesses led by dynamic entrepreneurs that are developing innovative solutions for the local and global markets instead of whining in their drawing rooms about the problems of the country.
The story of four of these start-ups, that launched in 2012 speak volumes about the resilience, commitment and resourcefulness of its founders.
The first is Vital Agri Nutrients, a young, agricultural Research and Development focused company that is working on developing innovative products for farmers. It has had some recent breakthroughs with their micro-nutrients and soil amendments which are currently in field trials. Given the expected shortage of water and growing prices of fertilisers world-wide, the company and its products present a promising opportunity for small and large farmers to improve the crop yield and lower their input cost per acre by employing soil amendments that help with more efficient use of fertilisers and water in plants.
Next, four young entrepreneurs at Eyedeus, aided by decades of joint research in computer vision, have developed technology that enables mobile devices to have eyes and intelligently process real-world imagery using an increasingly powerful mobile processors. Unlike the cameras on mobile devices that just allow 'dumb' recording of images or videos, Eyedeus technology allows developers to augment the reality around users. The company's first product, called 'Groopic' (beta available on the AppStore) is already getting rave reviews. Groopic allows group pictures to be taken in a way never before possible. The person taking the picture can now be part of the group picture, go figure!
Eyedeus, by the way, is part of a full-service technology incubator called Plan 9, that's a visionary initiative of the government of Punjab, and it hosts at least a dozen other start-ups alongside Eyedeus, working on equally innovative products and services.
Similarly, Invest2Innovate is another accelerator that is supporting at least five entrepreneurial ventures focused on businesses with a large social impact.
Third is a new age production house called JugnooMedia, developing interactive, digital musical toys for mobile devices with an aim of providing toddlers and young children new avenues of learning that are more fun and effective than the traditional, classroom teaching. The demos of their first title are very impressive and the company has announced that it will be released on the Apple AppStore and Android Marketplace soon.
And finally, there is BLISS – a social venture that is aimed at improving the livelihood of women in Pakistan alongside educating them. BLISS has already done a pilot program in a small village of Pakistan where women were taught embroidery skills alongside formal school education in the first phase. In the second phase, BLISS provided the same women an opportunity to co-op with the company and develop handbags designed by professional designers which were then marketed by BLISS through its online store as well as an impressive list of global brand ambassadors. The women who made the bags got the lion's share of the revenue from those sales and the rest of the money is being used to sustain the operations of the organisation and scale the program.
There must be dozens, if not hundreds, similar tales of entrepreneurship that can be told to match the intimidating figures of drone strikes, bomb blasts and deaths in Pakistan. The point in highlighting these four is just to tell the world that for the fearless, committed and innovative entrepreneurs, there is no holding back, whether in the Silicon Valley or Pakistan.
The next time a story is told about the problems Pakistan is having with the political instability, corruption, energy shortage and terrorism the world must know, that to the same land belong some of the best, battle-tested and inventive entrepreneurs working on shaping the future of the world!