The more they target us, the louder I will say 'I am Shia'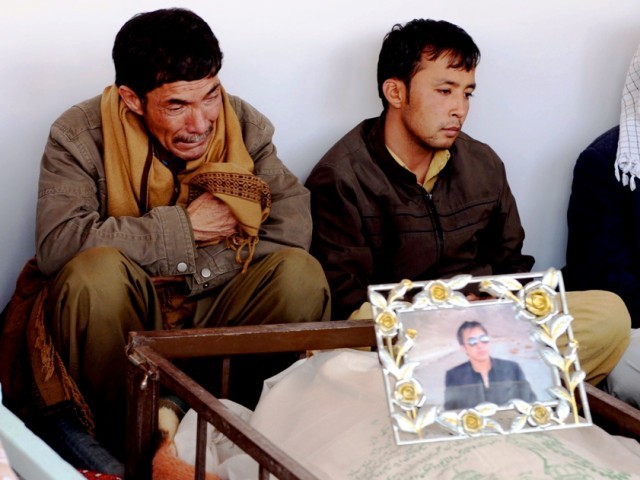 Over 90 of us perished on January 10, 2013. 
I don't mean Pakistanis, I mean Shias.
As much as it pains me to identify myself as something before a Pakistani, this state seems to have left us little choice.
Since the age of 15, when my parents decided to let me be and decide for myself how far I wanted my religious identity to go, I have been attending fewer and fewer majaalis every year.
In some part, it has to do with the fact that I got busy building a career for myself, but in some part it was also because I started wondering if the philosophy of marking Muharram as a way of protest really was relevant to today.
I was always aware that Shias were held as kafirs in many households in my own city and perhaps neighborhood. I also knew that they were being target killed in this country we call home, and I have lost family to it, but I still thought that we may have moved past it.
That was the time when Musharraf was in power. In the haze of his enlightened moderation, my teenage self felt safe. So I stopped going to the juloos as regularly. I also stopped taking Muharram so seriously.
Then, in 2009, the juloos was attacked. Instead of commiserating with us, many of our friends started blaming us for the violence against us. The juloos should be moved out of the city, they suggested. While I gingerly considered the idea, my parents and many other Shias I knew were vehemently opposed to it.
I thought they were clinging to tradition…
Three years later, after spending a terror-filled Muharram each year and losing thousands of more Shias to brutal targeted attacks, I realised that what I had earlier dismissed as 'tradition' was as relevant as ever.
I questioned: why shouldn't the protest continue?
That is why I, a latent member of the Shia community, decided to observe Muharram this year. This was my way of saying "no" to the terrorists; of supporting religious diversity in my country. I have no intention of ever trying to convince anyone that my belief is purer than theirs, but I have every intention to tell everyone that my belief never has and never will let the Yazidi armies take over Pakistan.
The protest is still alive, and we are still living what we have been mourning for hundreds of years. Imam Hussain (RA's) followers, in  principle or even in ritual, are out on the streets today to fight the way Imam Hussain (RA) did. And they are dying for it just as Imam Hussain did.
I never really needed a reason to become sure of my belief, but now I have found one.
I only wish it didn't have to be so violent.
Save us.
Save religious diversity in this country.
Save your right to dissent from the majority.
Save your country from soaking in the blood of the ongoing genocide of its people.
This post originally appeared here.
Read more by Zainab here or follow her on twitter @zainabimam