Don't let Turkish dubbed shows replace Pakistani dramas!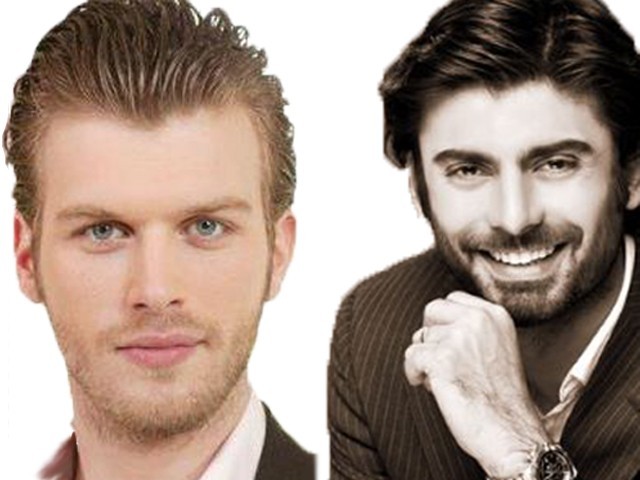 As a kid, I remember watching a Chinese drama dubbed in Urdu. At that time the only real impact was not on the ratings, but on my mind – failing to grasp the concept of dubbing, I found it fascinating to see Chinese people chatting away in Urdu.
While touring the US, I haven't been able to watch the much-hyped Ishq-e-Mamnoon. However, based on media and reports of my friends who watch it, it appears to have surpassed Humsafar's monstrous success – which, up until recently, had become the milestone for success as far as dramas in Pakistan are concerned.
Recently, I watched Lucman's show, where several of our Pakistani drama artists appeared to debate on whether Pakistan Electronic Media Regulatory Authority (Pemra) should implement some form of regulation on this new and sensationalised transportation of Turkish dramas.
I think yes.
Regardless of the reasons why drama-watchers have such an affinity towards Turkish dramas – whether it's the differences in appearance and location but the similarity in storyline or plot conflicts – there's no doubt that whoever had the insight of transplanting these dramas into Pakistan's entertainment landscape is brilliant.
But just because we now have a cheaper means of entertaining Pakistanis, does not mean we should completely eradicate and forego the interests of our own drama industry.
I fear that Pakistani dramas face the untimely end that the Pakistani music industry encountered (or is currently encountering). No surprise here, Pakistani music has always been displaced by Bollywood music. Our TV channels have disproportionately and consistently given Bollywood music more coverage.
As I tour remote parts of the US, I often think how it is nothing short of a miracle that our music has reached the ears and hearts of Pakistanis living abroad. Even Pakistanis who rarely visit and others who have very little knowledge about their homeland are aware of Pakistani music and television.
Pakistani-grown musicians and Pakistani songs, have made a place for themselves in a niche market that is dominated by a high-budget and shiny Indian industry. But music, as an industry in Pakistan has died. Or at the very least, is taking its final breaths.
That's why Pakistanis were deprived of a Noori album for six years – because we fail to give the requisite amount of support. And that's why some of our biggest music stars are known throughout the subcontinent, only because they have had the opportunity to sing across the border. And this is why the DIY music industry has to continue to survive, despite current dangers such as the inconvenient YouTube ban.
All in all, the Pakistani music community is neither strong nor cohesive. But the drama industry, which puts out dramas of high-calibre and brings out acting of the highest quality, should not have to suffer the same challenges as our music industry.
We should learn from the mistakes already made by one of our industries.
As I tour throughout the US, I become increasingly aware of the fact that people have fostered a home away from home through such dramas. It unifies communities – aunties come together to talk about these dramas while their husbands unwillingly sit through them but secretly enjoy them.
The amount of love and support I have received in this part of the world goes to show the importance of Pakistani entertainment in foreign lands. These people long for their language, they seek out common ground to bond over and the Pakistan's drama industry provides that.
Maybe it's because we have the privilege of living in Pakistan that we begin to take our culture, our arts, and our talent for granted. If governmental regulation is what it takes to keep a free trade of Pakistani and Turkish dramas more equal and give Pakistani dramas a chance to survive then I am a proponent of that.
After all, we keep eradicating our culture over and over again-we risk creating confused generations without the cohesive glue of identity and language.
I request, don't let Pakistan's drama industry meet the same fate as Pakistan's music industry.
Loading ...
Read more by Bilal here, or follow him on Twitter @bilalkhan